Power up your morning with this healthy Easy Keto Granola. It's a combination of different seeds and nuts that contains essential nutrients and vitamins.
You can prepare this ahead of time and store it in an airtight container. The process is pretty easy as you only need to combine everything and heat it up for a couple of minutes. It contains wholesome seeds and you have the option to add some yogurt or almond milk, whichever you prefer. But of course, it will add a few calories it in. Better to include this granola in your meal prep so you can munch on these, anytime you want to.
This is seriously one of the best breakfast cereals you can have. Not only healthy but it is also delicious and gives you that extra crisp which often lacks in some of our keto foods.
Try this Easy Keto Granola that would surely give you the energy you need throughout the day.
---
Preparation /cooking time: 10 minutes
Servings: 2
Ingredients:
2 Tbsp Pumpkin Seeds
2 Tbsp Sunflower Seeds
1 Tbsp Macadamia Nuts, chopped
2 Tbsp Almonds, chopped
1 Tbsp Chia Seeds
2 Tbsp Desiccated Coconut
1 tsp Cinnamon Powder
5 drops of Stevia
Procedure:
Prepare all the ingredients.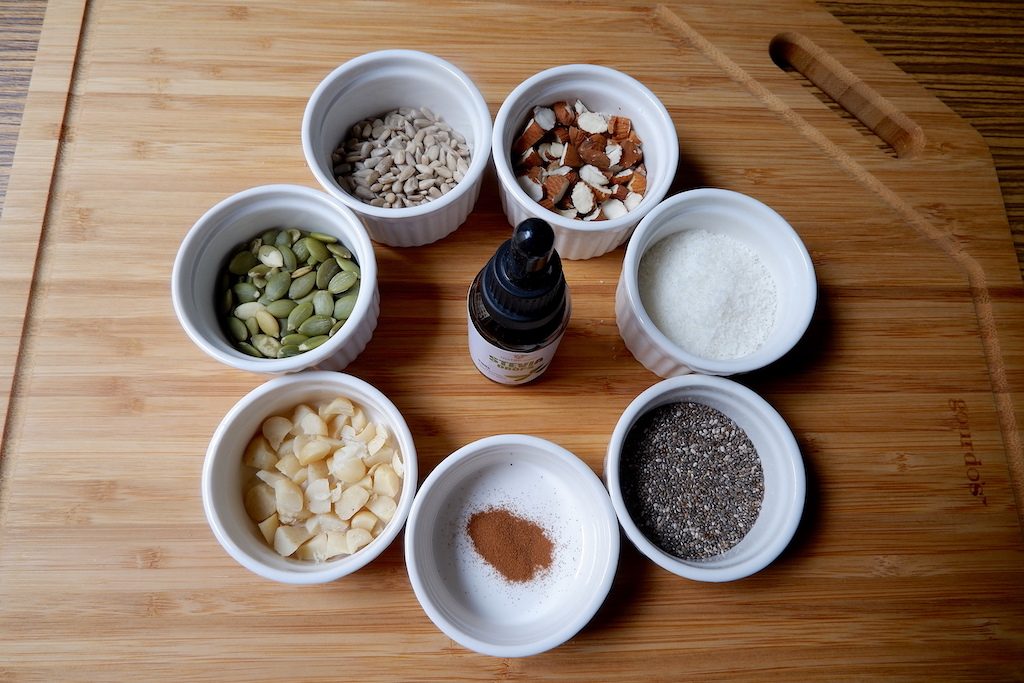 2. Heat a pan and add pumpkin seeds.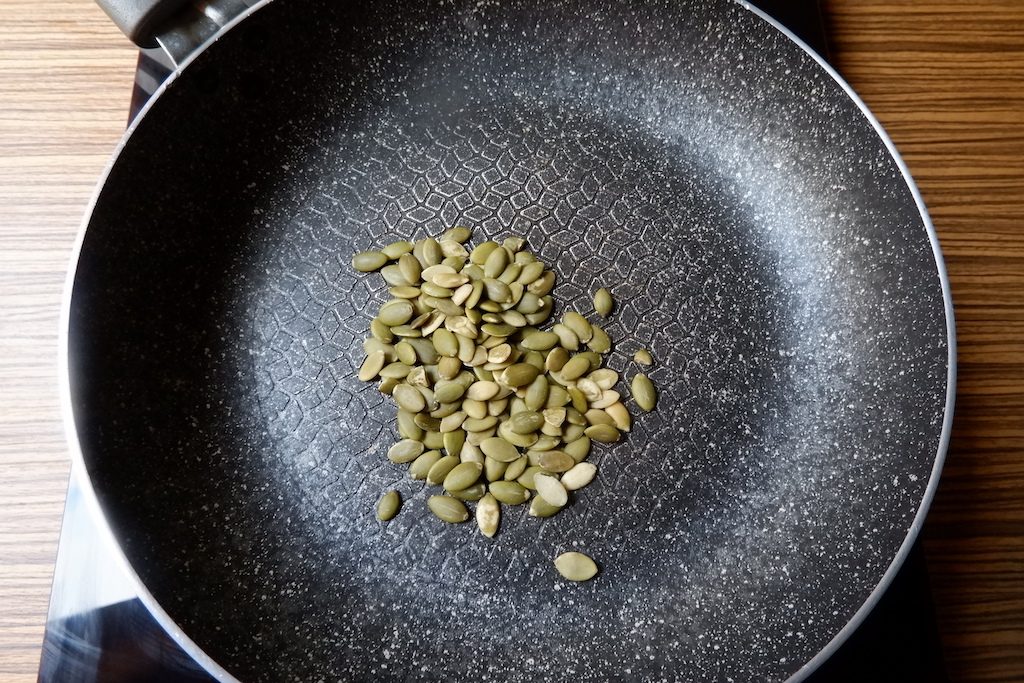 3. Add sunflower seeds.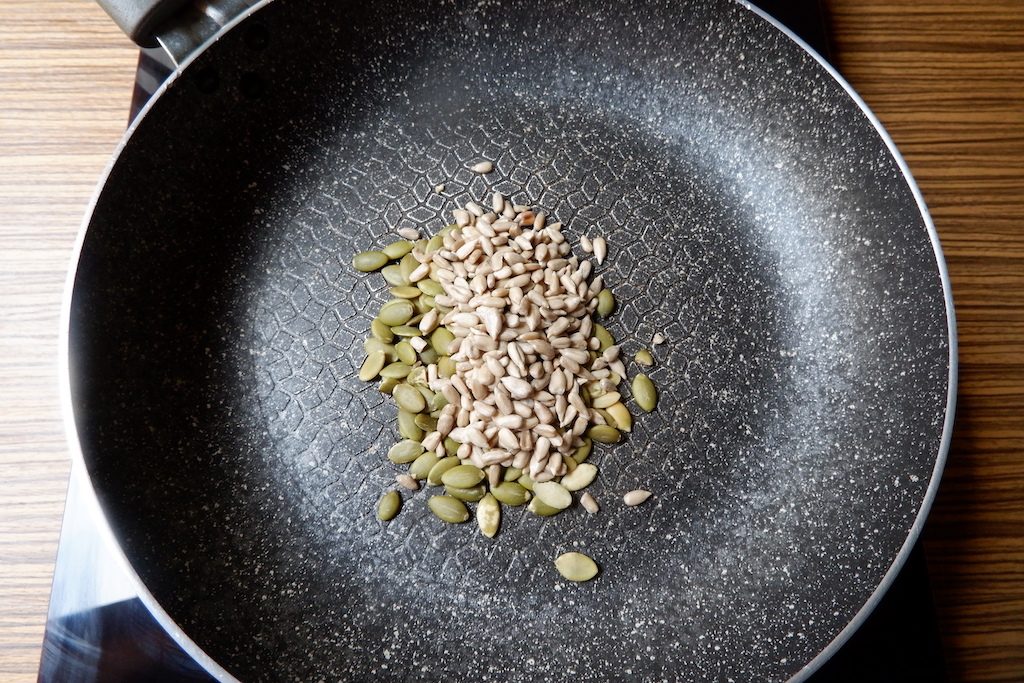 4. Add macadamia nuts.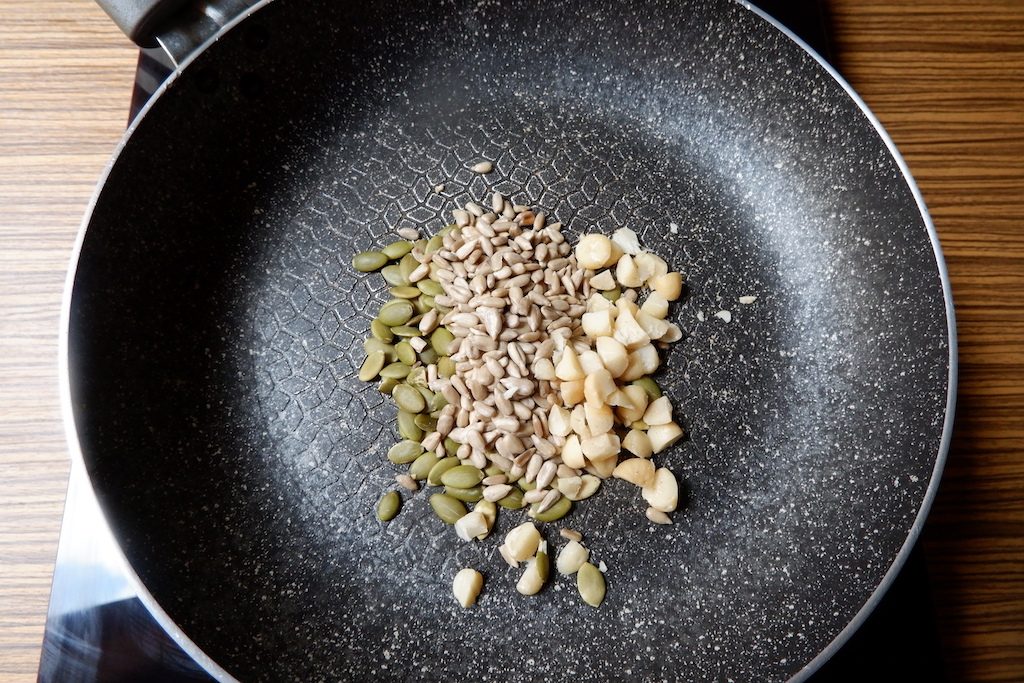 5. Add almonds.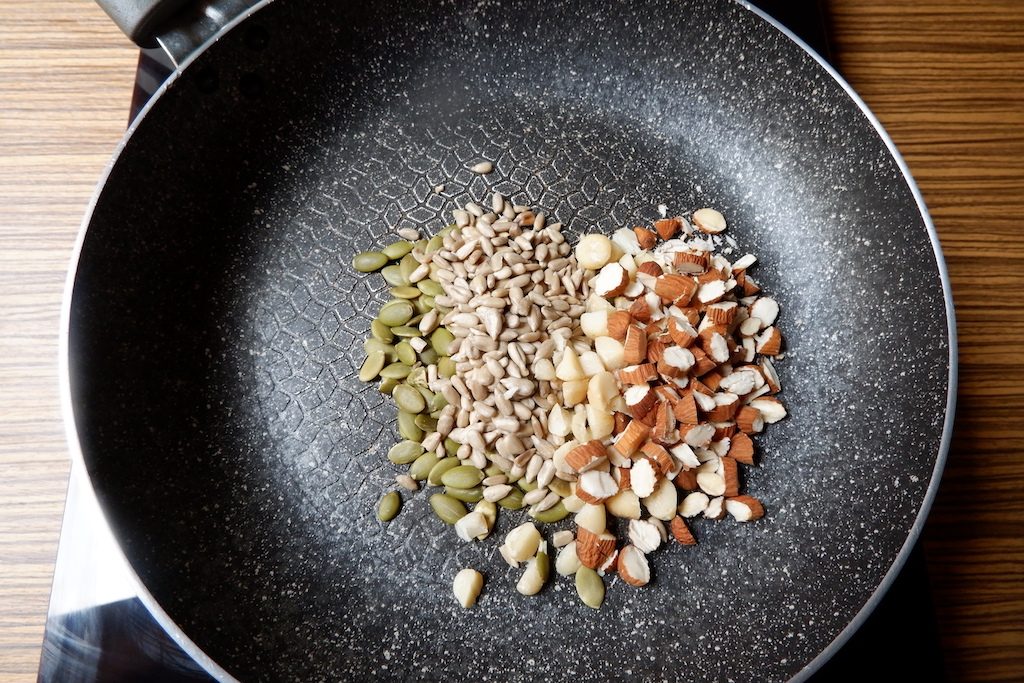 6. Add chia seeds.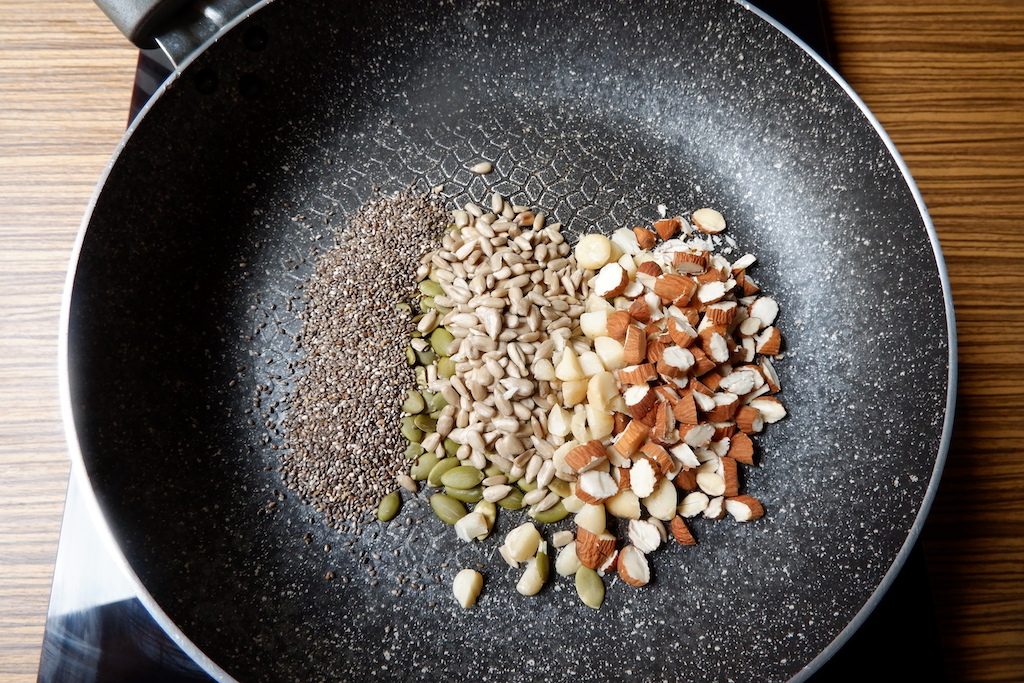 7. Add desiccated coconuts.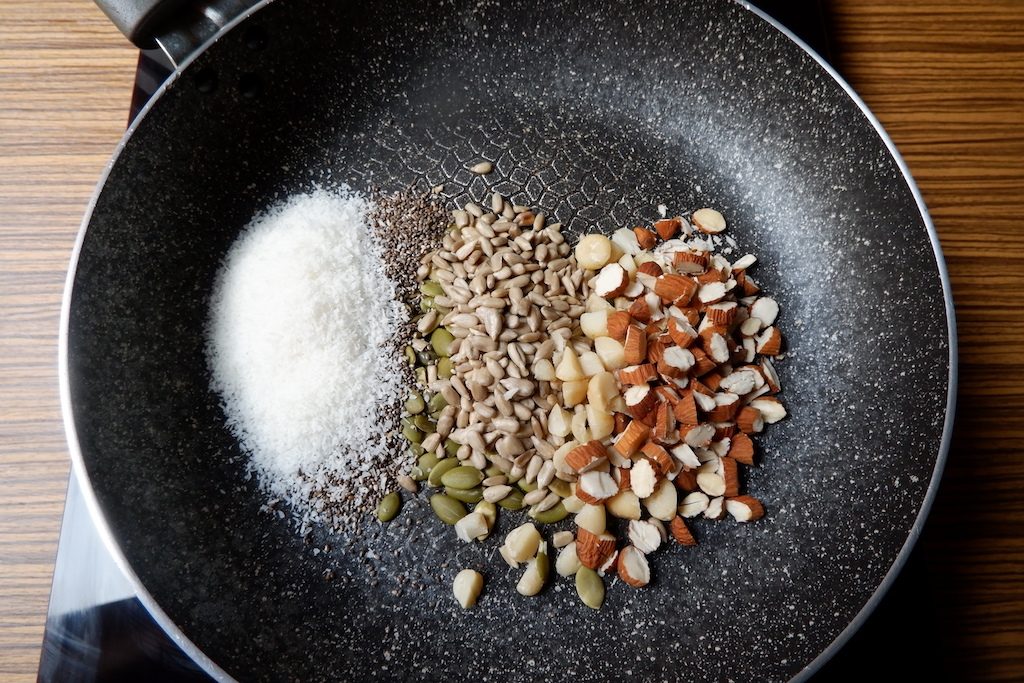 8. Sprinkle it with cinnamon powder.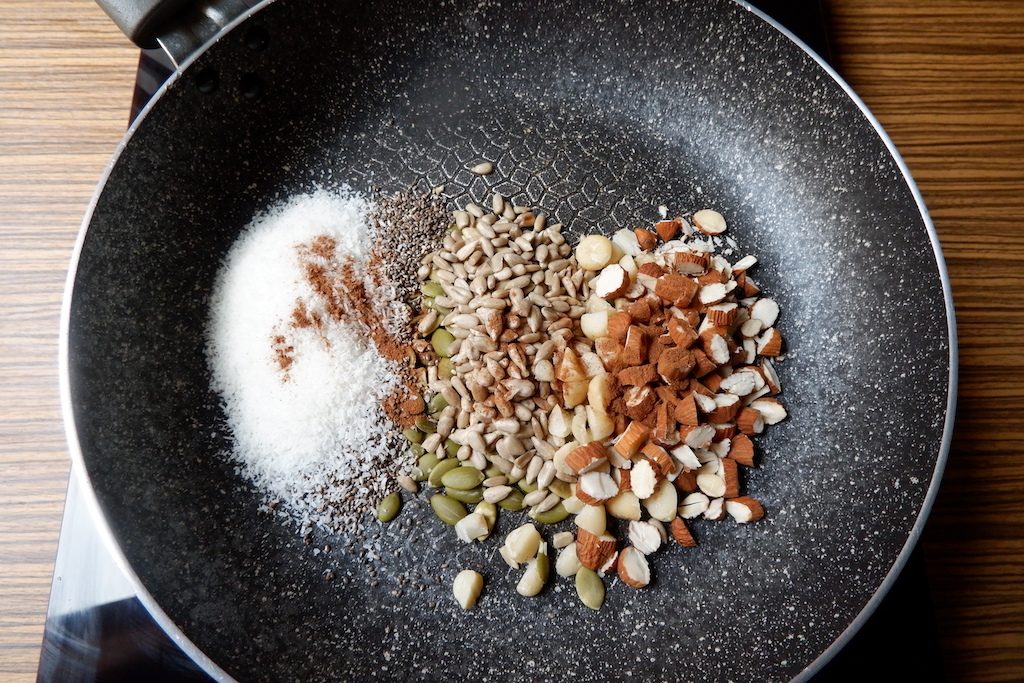 9. Put 5 drops of stevia.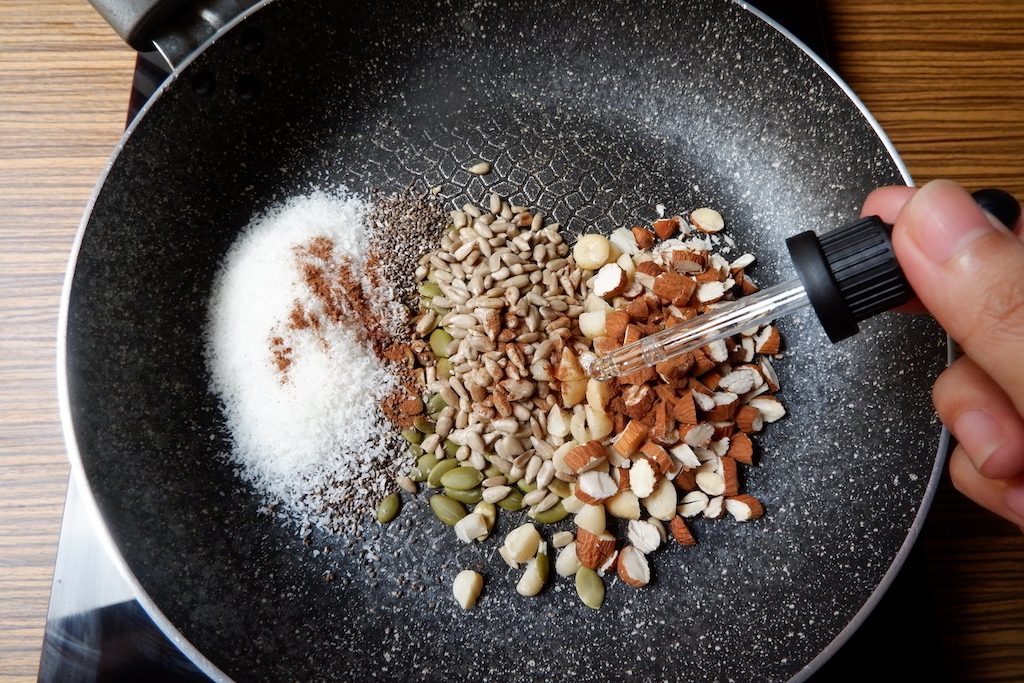 10. Mix until well combined.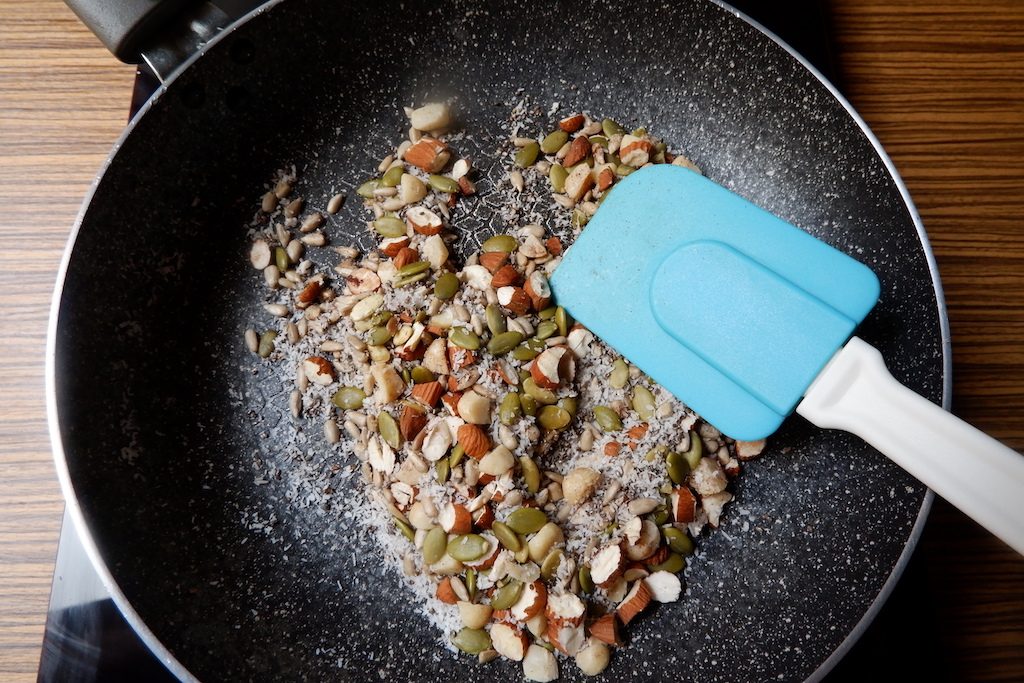 11. Toast for a few more minutes.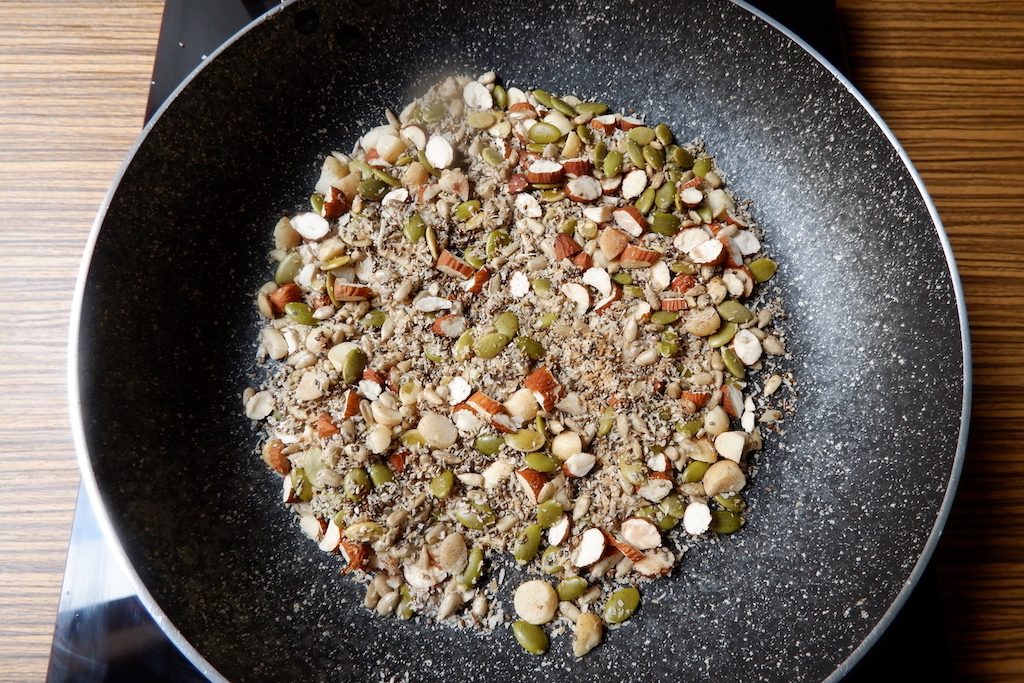 12. Remove from the pan. Let it cool and store in a jar.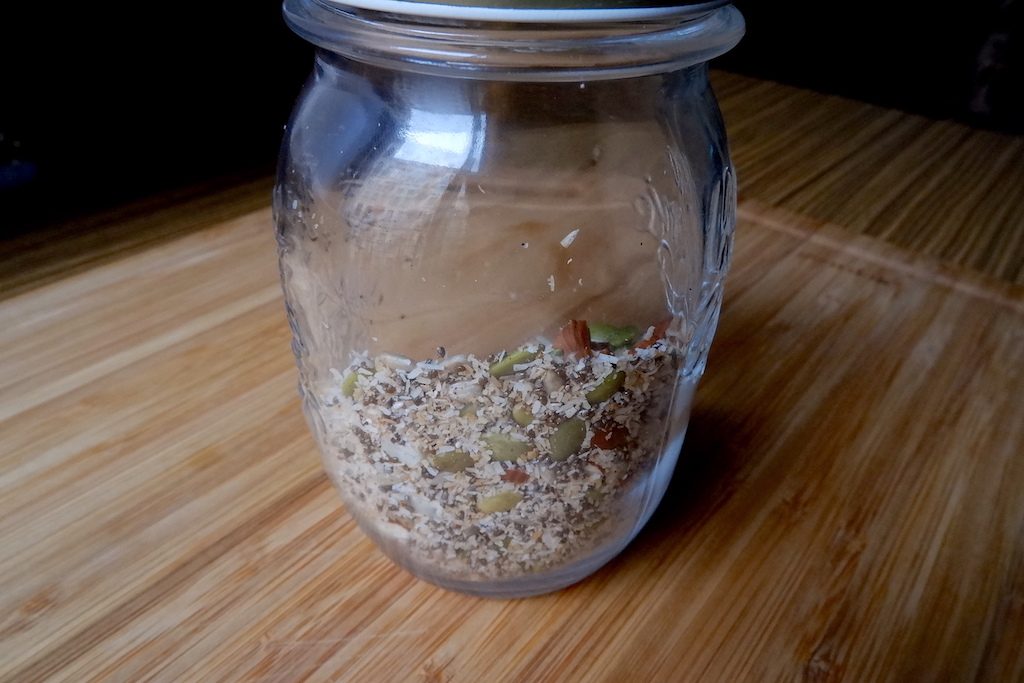 ---
Nutritional Information:
Energy – 307 kcal
Protein – 15g
Fat – 27.2g
Carbohydrates – 13g
---
Watch the video on how to prepare Easy Keto Granola:
Follow us on Pinterest and subscribe to our YouTube channel.