A great meal to take to work is this Keto Bacon and Walnut Salad. Only a few ingredients needed but the taste is overly satisfying!
Adding a walnut as toppings gave this salad a delicious crunch! You can never go wrong in adding nuts to your favorite salad because it gives texture and additional flavor. However, we should, of course, pick the kind of nuts that are keto-friendly and those that don't have too many carbs in it. In this recipe, walnut is the perfect option that was combined with the salad.
Walnuts are high in fat and it's also good for your heart because it reduces heart disease risk factors. Although just like any other ingredients, try to consume them in moderation. We must always remember that whatever we eat excessively, is always not good for our health.
This keto salad comes together very quickly and is best served during lunchtime. It's light yet full of fresh ingredients.
If you want to go for something refreshing and rich, Keto Bacon and Walnut Salad's on top of the list!
---
Preparation time: 5 minutes
Servings: 1
Ingredients:
25 grams Lettuce, chopped
¼ cup Cherry Tomatoes halved
2 slices fried Bacon, chopped
2 Tbsp Walnuts, chopped
¼ cup Cheddar Cheese, shredded
1 Tbsp Mayonnaise, to serve
Procedure:
Prepare all the ingredients.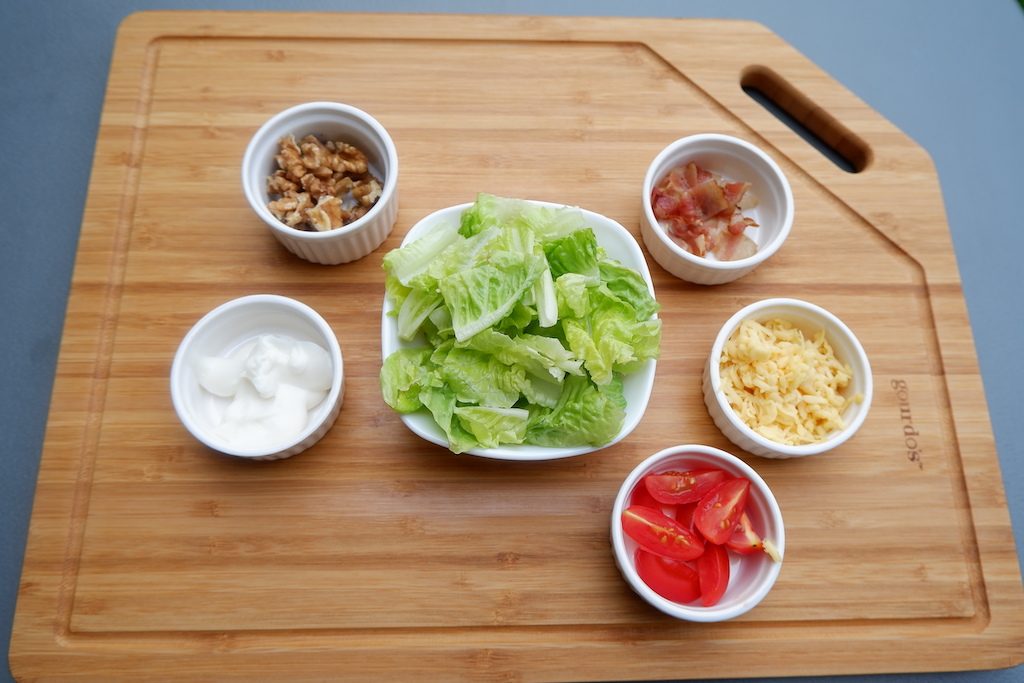 2. On a plate, add lettuce first.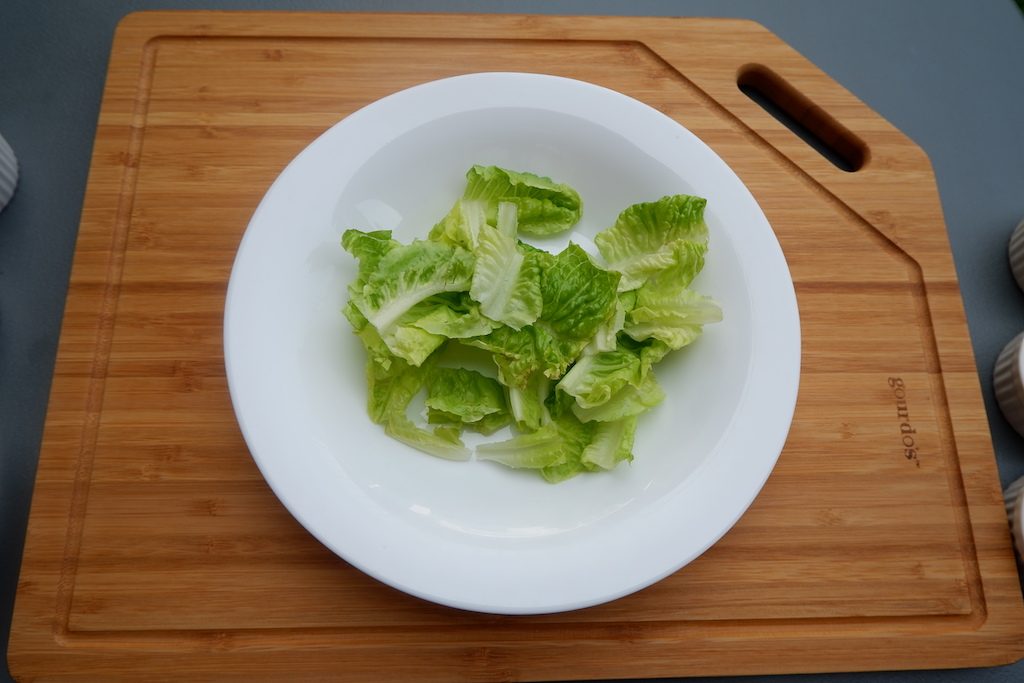 3. Then, add tomatoes.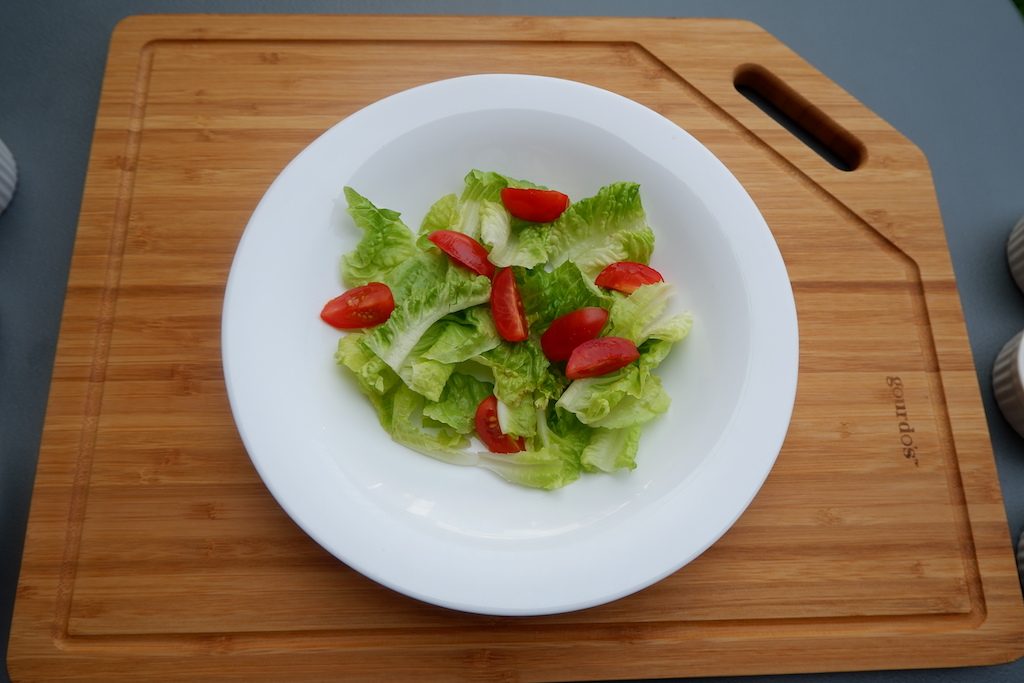 4. Add fried bacon.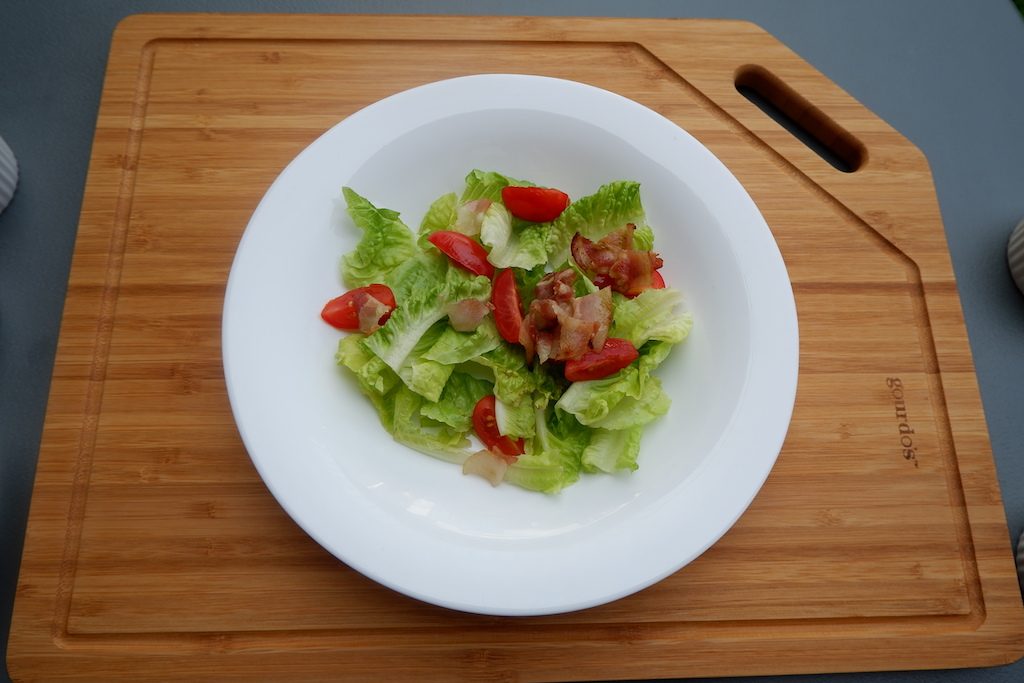 5. Add cheese.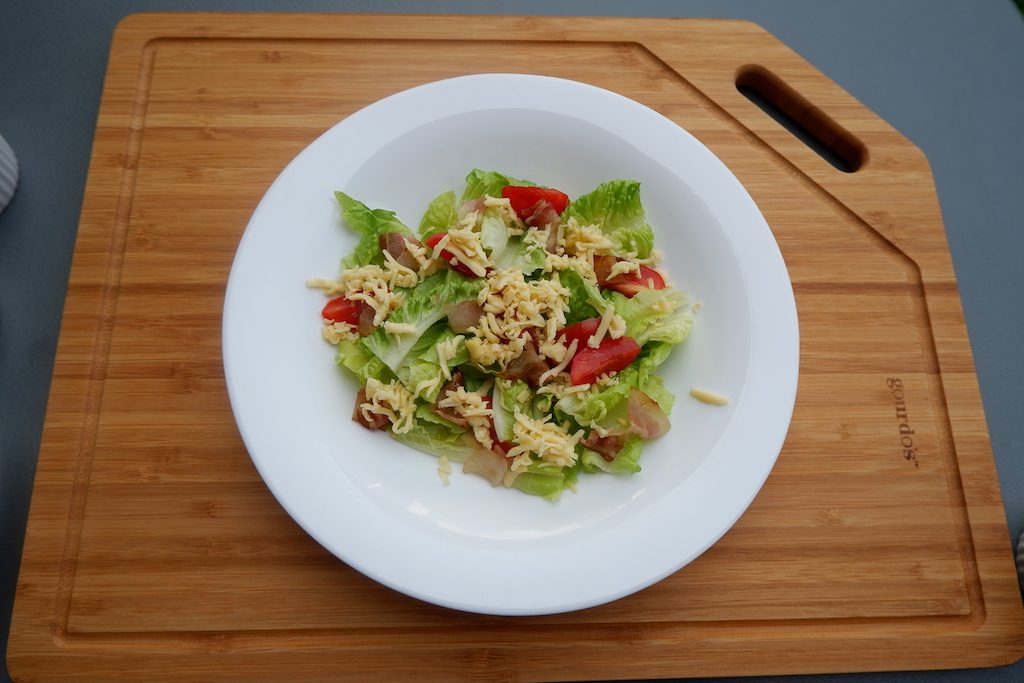 6. Lastly, add walnuts.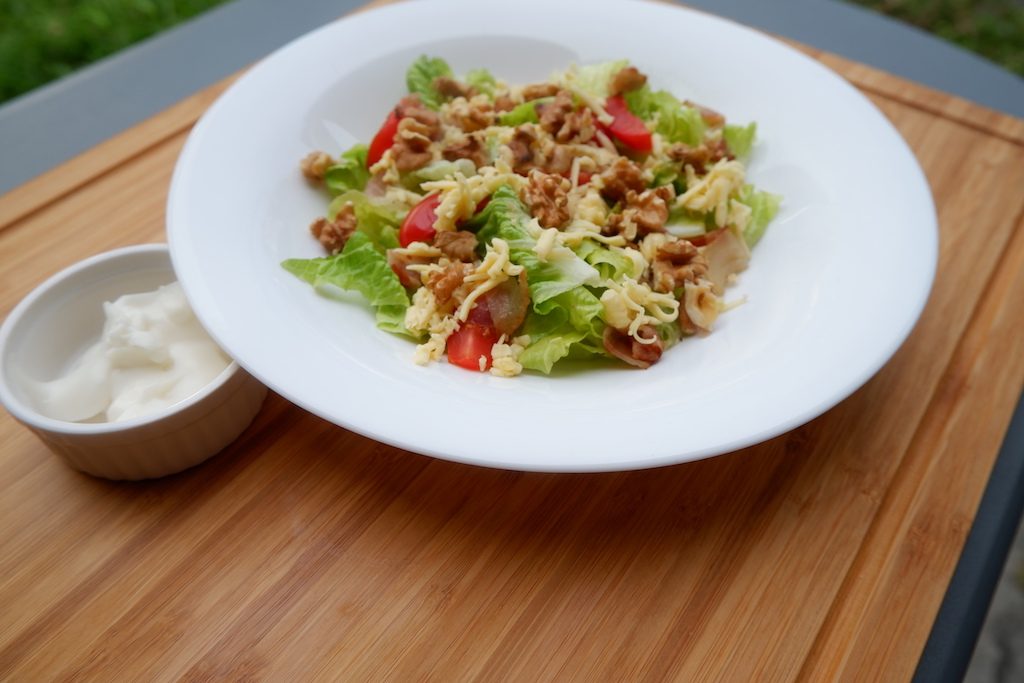 7. Serve it with mayonnaise.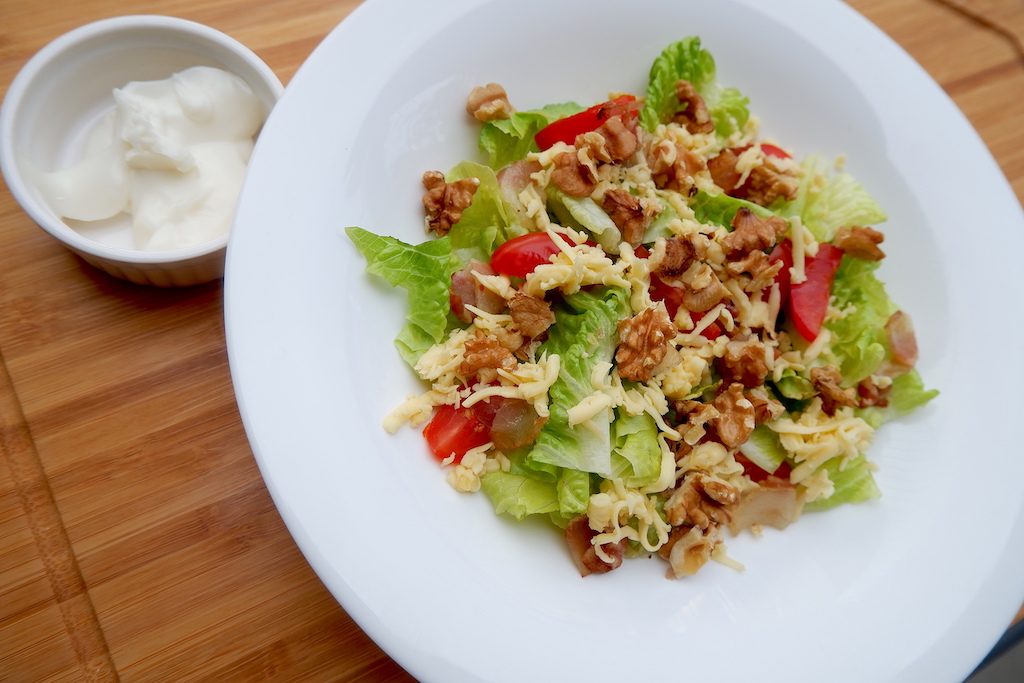 ---
Nutritional Information:
Energy – 480.2 kcal
Protein – 18.4g
Fat – 42.2g
Carbohydrates – 6.7g
---
Watch the video on how to prepare Keto Bacon and Walnut Salad:
Follow us on Pinterest and subscribe to our YouTube channel.