One of the best recipes you will probably make in your skillet is this Chicken in Creamy Parmesan Mushroom Sauce. It's so wonderfully made and creamy-licious!
The sauce blends well with the chicken thighs, thanks to the herbs and spices present in this meal. While the heavy cream will give you a creamier and richer taste. Of course, there are healthy mushrooms included, which according to studies, have possible anti-cancer, anti-viral, anti-inflammatory, and liver-protective activities. Plus the numerous vitamins it carries.
If you are in the mood for real comfort food, you definitely should try this one!
---
Preparation / cooking time: 40 minutes
Servings: 1 
Ingredients:
150g Chicken Thighs
¼ slice, Lemon Juice
1 Garlic clove, minced
¼ tsp Dried Thyme
¼ tsp Dried Rosemary
1 Tbsp Olive Oil, for cooking
For the Sauce:
1 tsp Olive Oil
50g Mushroom
1 Garlic clove, minced
1 Tbsp Parsley, chopped
¼ tsp Dried Thyme
¼ tsp Dried Rosemary
2 Tbsp Heavy Cream
2 Tbsp Parmesan Cheese
Procedure:
In a bowl, place the chicken thighs. Add the lemon juice, garlic, thyme, and rosemary. Marinate it for 20 minutes.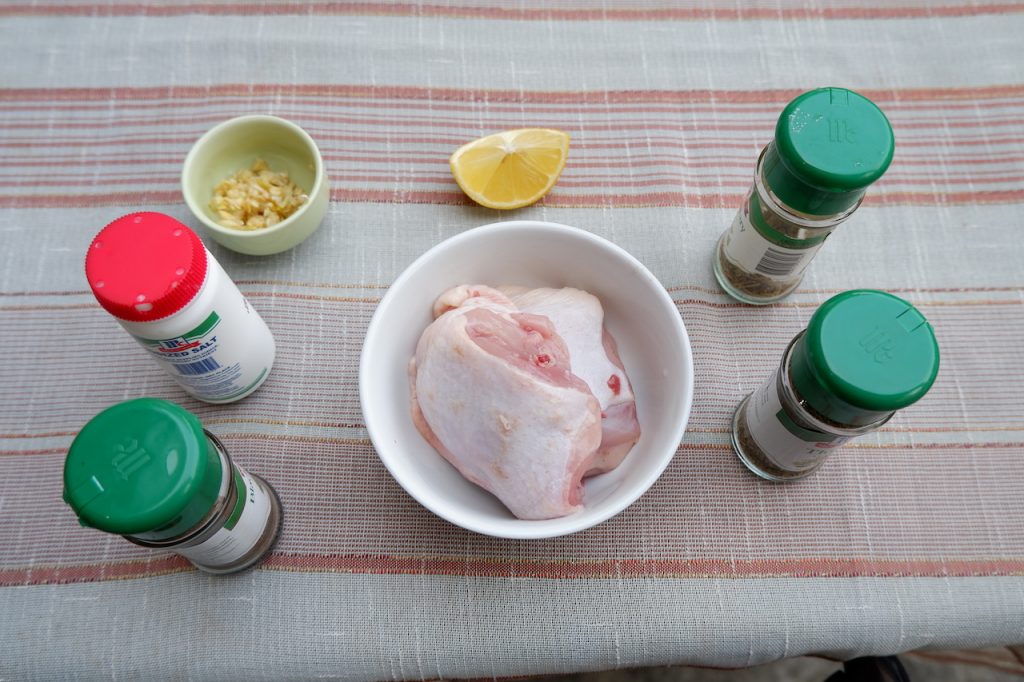 2. Heat the pan over medium heat and add olive oil.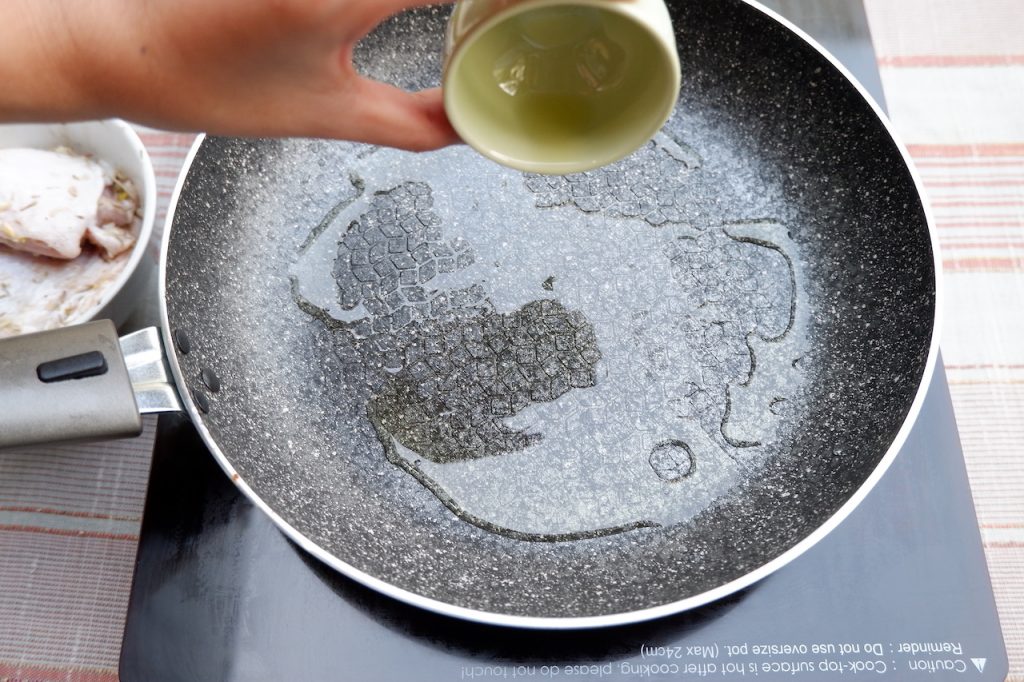 3. Cook the chicken until thoroughly done.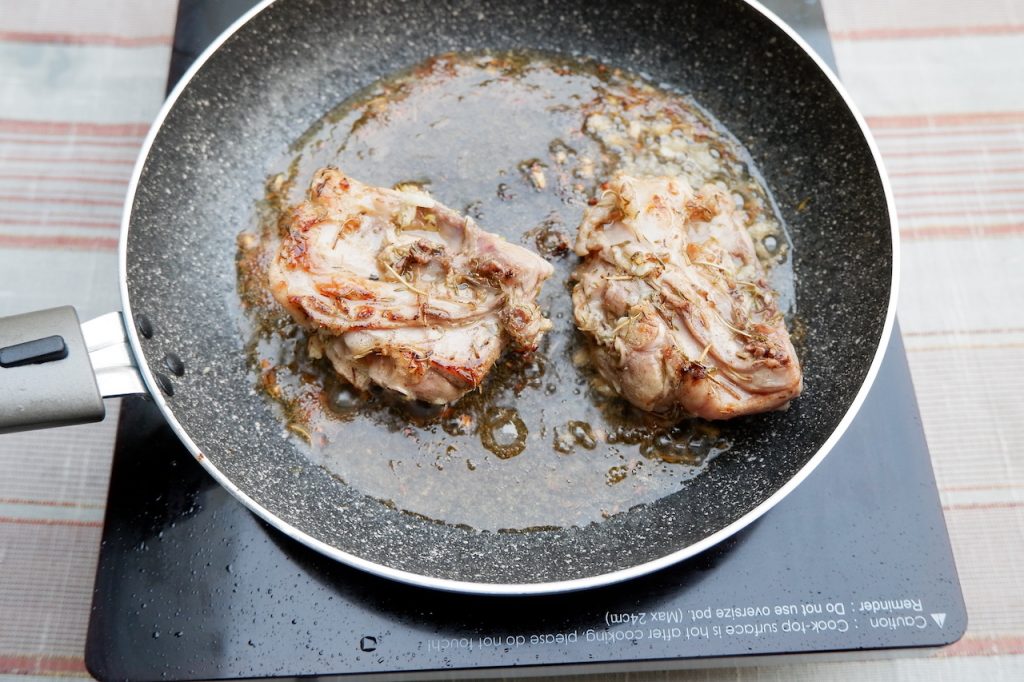 4. Once the chicken is cooked, place on a serving plate and set aside.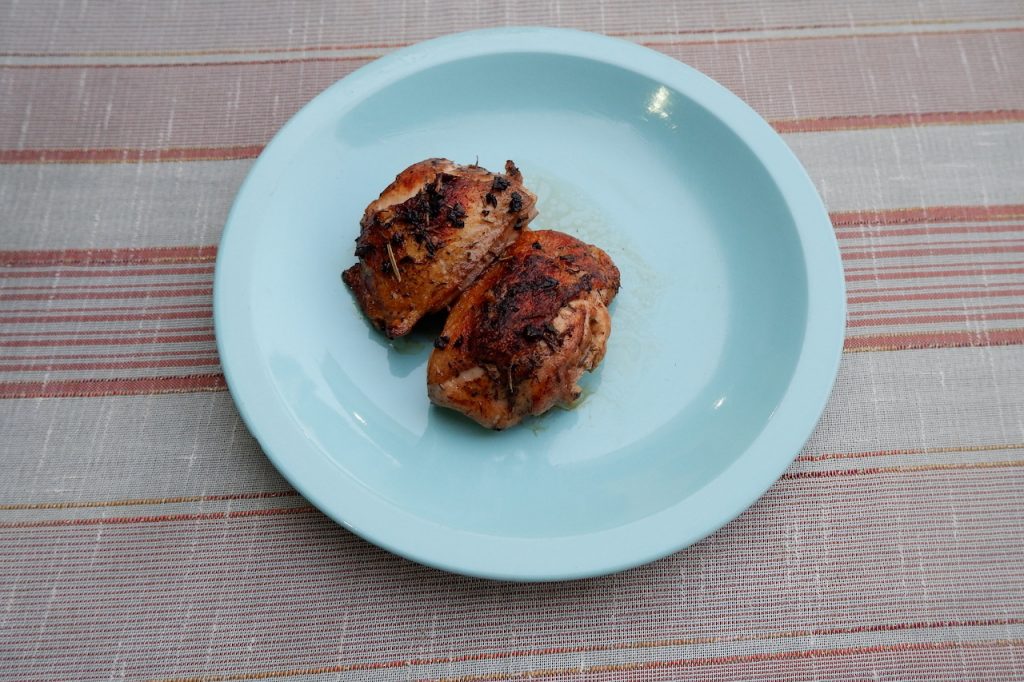 For the sauce:
Add olive oil in a pan over medium heat.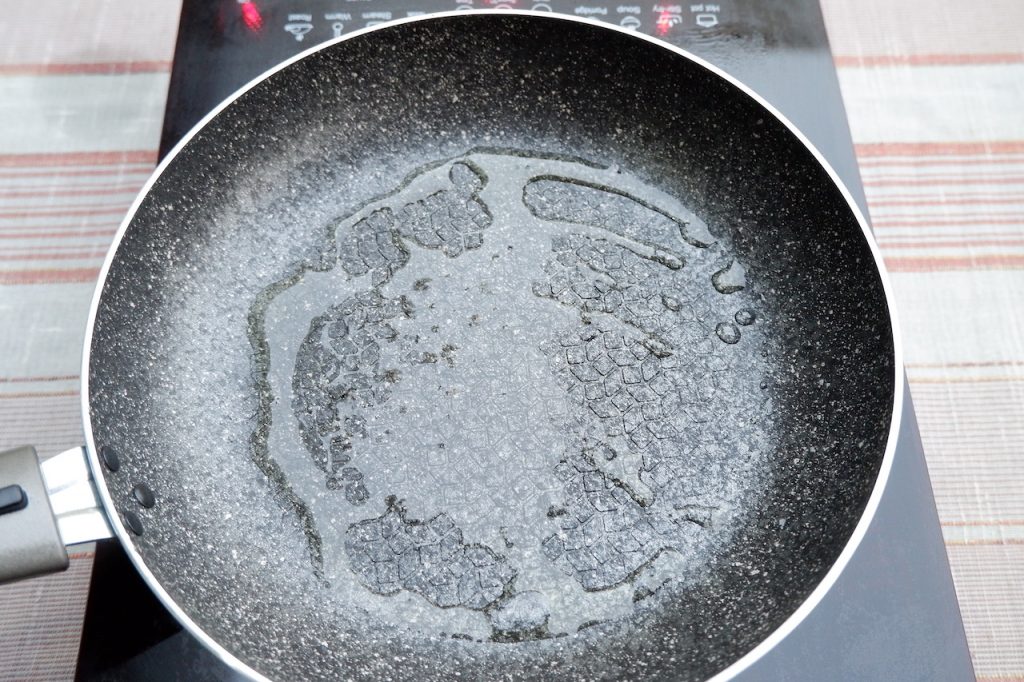 2. Add mushrooms and saute it for 2 minutes.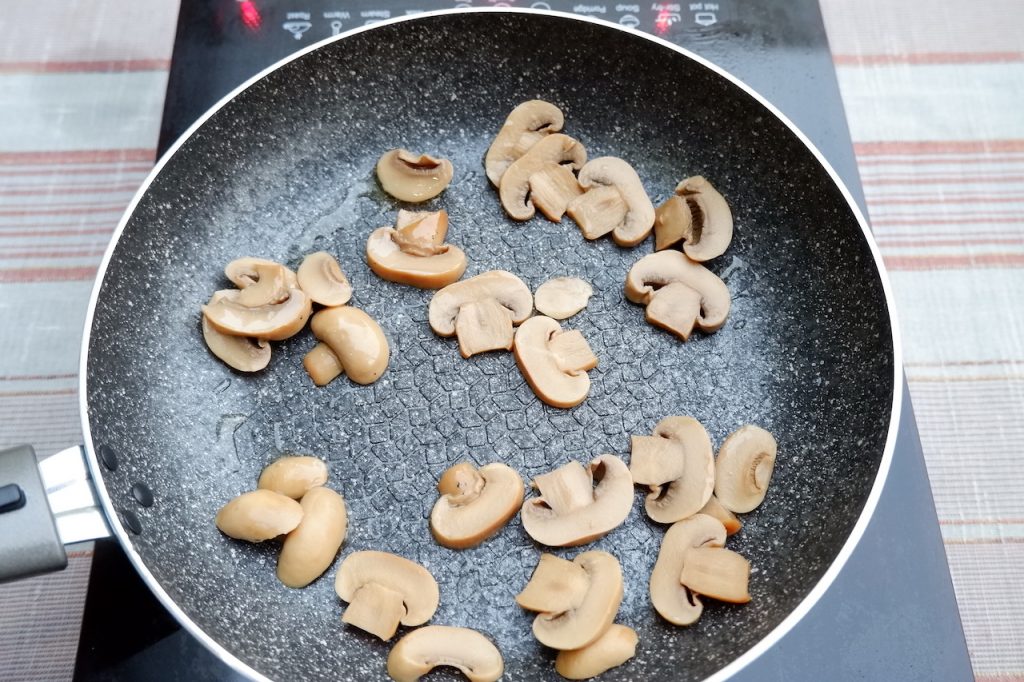 3. Add the garlic and chopped parsley.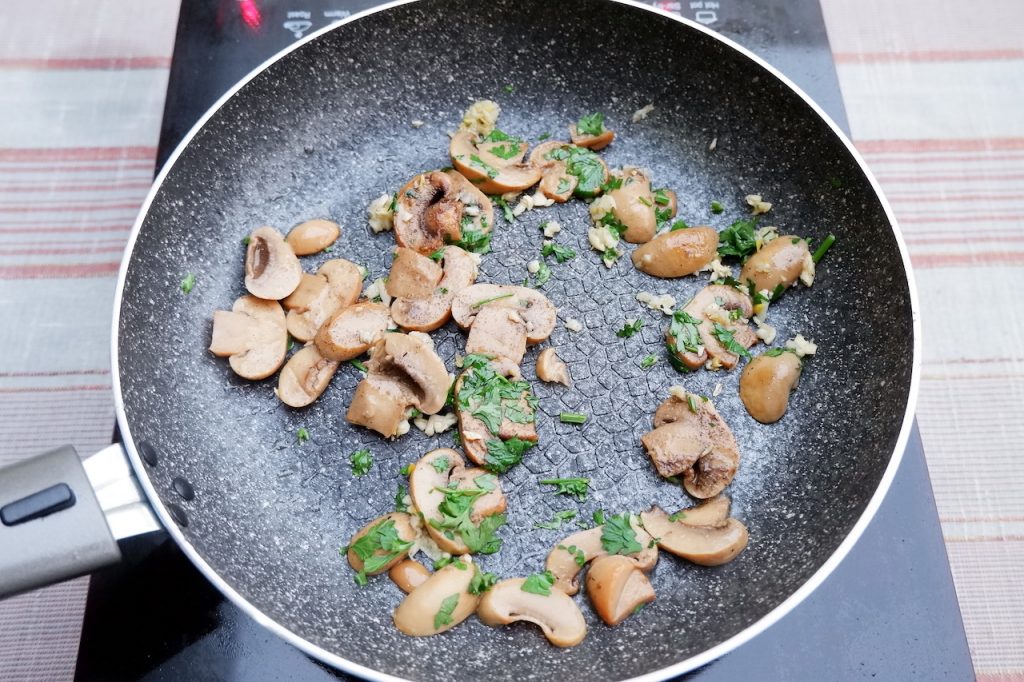 4. Add the thyme and rosemary.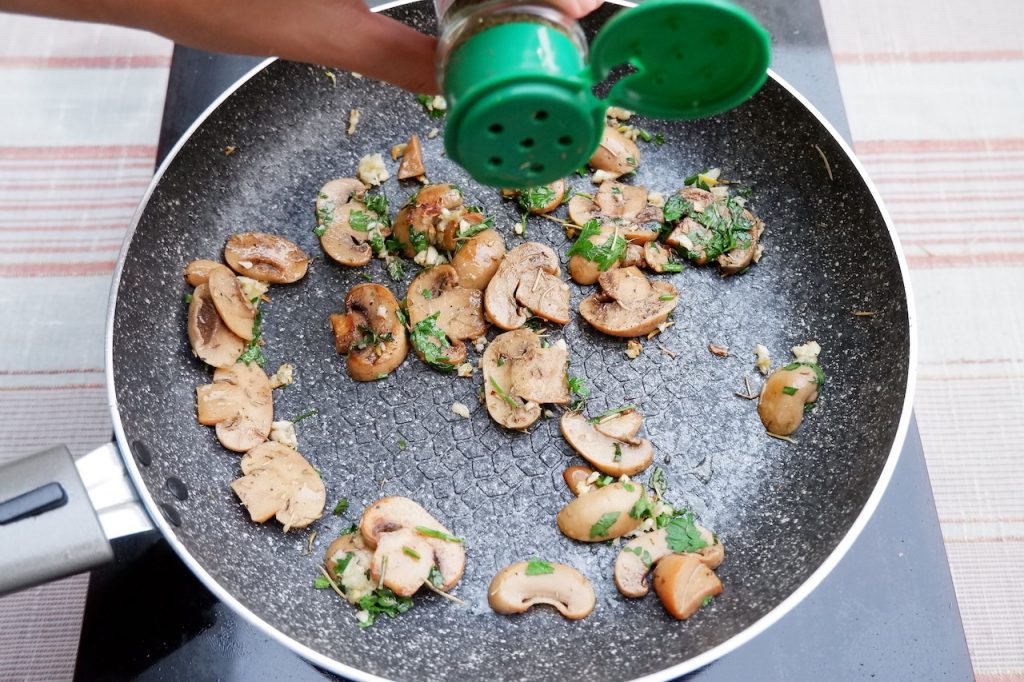 5. Then add the heavy cream.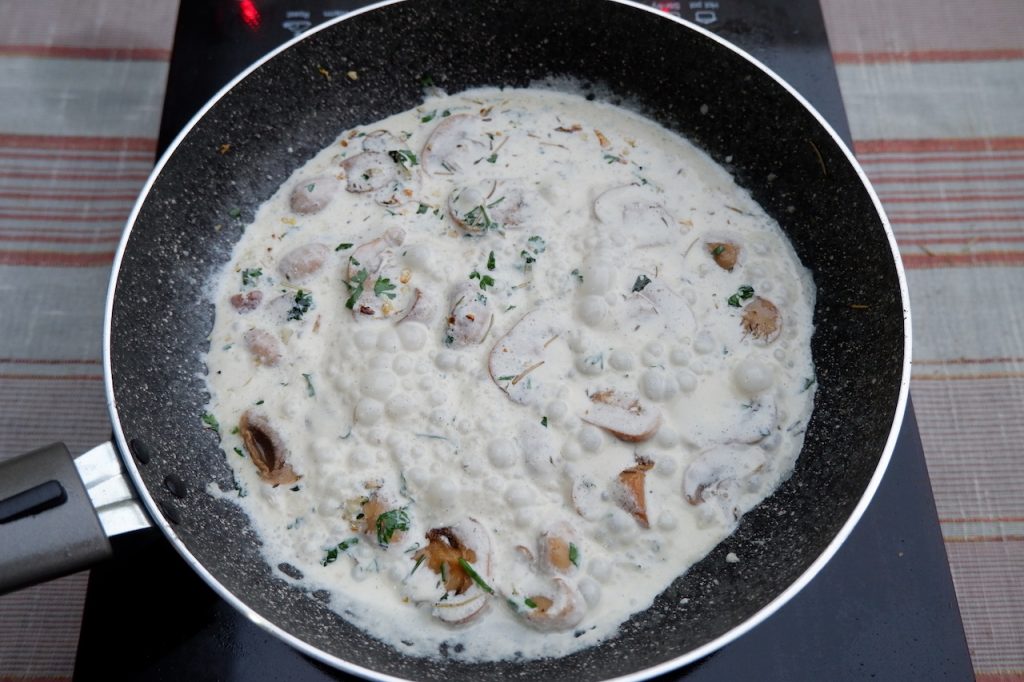 6. Add the parmesan cheese and mix until the sauce is well combined.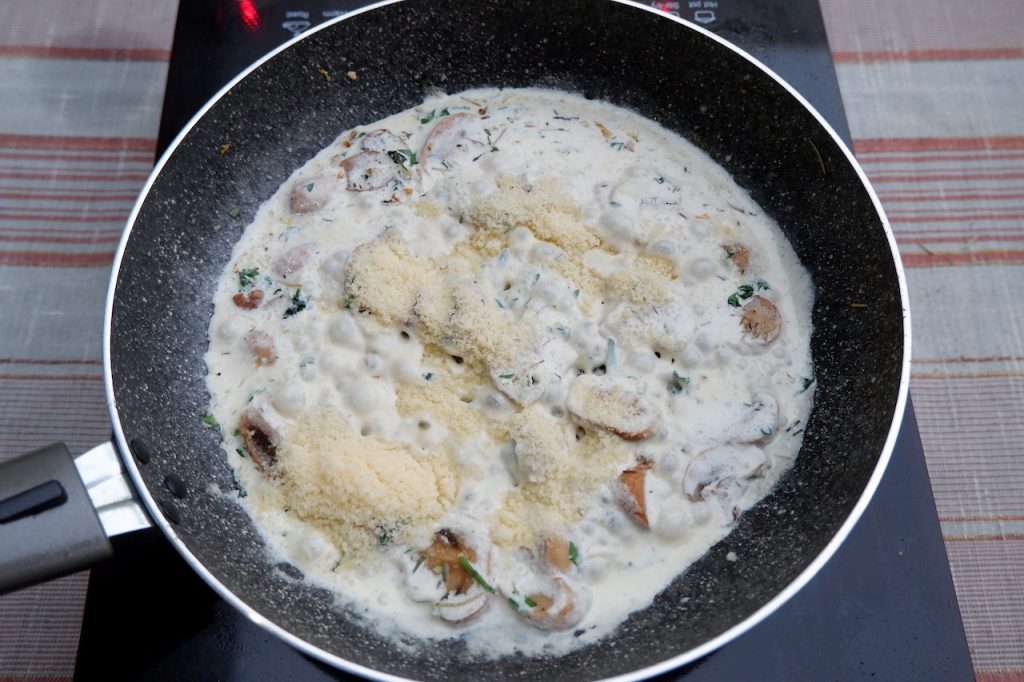 7. Cook for 1 minute and serve the sauce over the cooked chicken.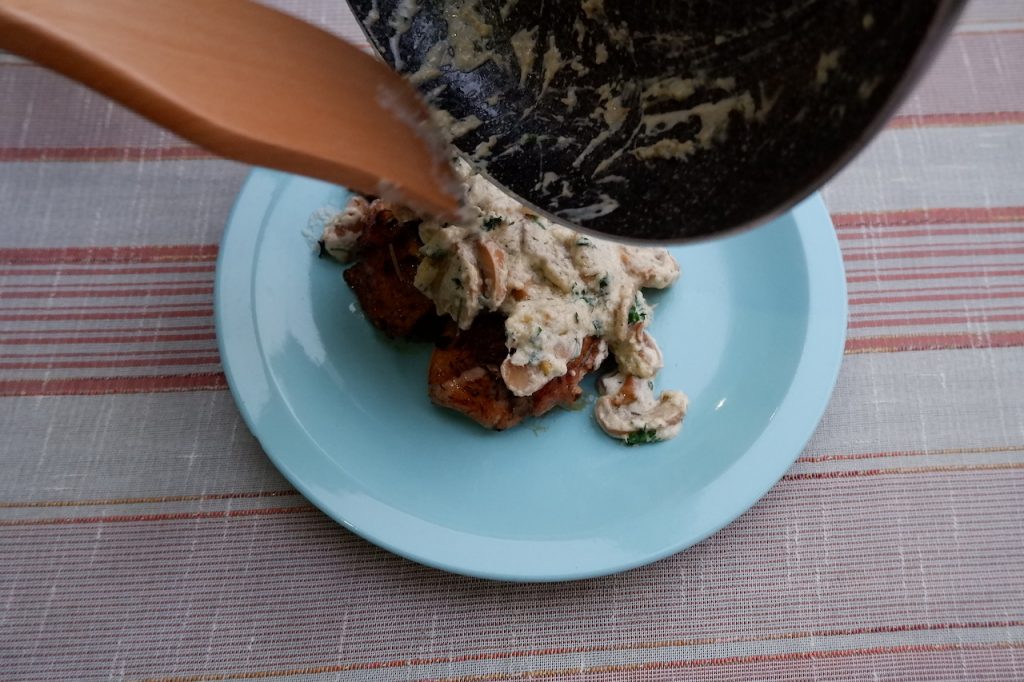 ---
Nutritional Information:
Energy – 636.1 kcal
Protein – 37.8g
Fat – 50.9g
Carbohydrates – 6.7g
---
Watch the video on how to prepare this creamy dish:
Follow us on Instagram and subscribe to our YouTube channel.