Pesto for breakfast? Yes, please! This Keto Ham and Pesto Egg Cups will be your new favorite morning dish. It's the ultimate on-the-go breakfast, great for busy mornings.
Who would've thought this Ham and Pesto Egg Cups can be done in just 7 minutes? Perfect when you are in a hurry but still want to have an amazing breakfast experience. Since mornings are usually the busiest time of the day, and we often skip our morning meal when we have to leave early for work, this dish is our best bet. It comes together quickly because only 4 ingredients are needed. These are the eggs, ham, mozzarella, and pesto. Seriously, all of the ingredients are my favorite! So this is the real deal for me! I am certain you'll love it too!
Eggs have been a staple for breakfast, and it's nice to have a variety of dishes you can make with it. It's high in protein and nutrients, and of course keto-approved. Meanwhile, pesto is also an ideal addition to your keto meals. It is low in carbs and has plenty of fat in it. Not to mention, delicious too and very versatile.
Keto Ham and Pesto Egg Cups is absolutely one of the best time-saving breakfast recipes to make!
---
Preparation time: 5 minutes
Cooking time: 2-3 minutes
Servings: 1
Ingredients:
2 slices Smoked Ham
¼ cup Shredded Mozzarella
2 Eggs
1 tbsp Pesto
Procedure:
Press the ham slices into the base of a microwave-safe cup.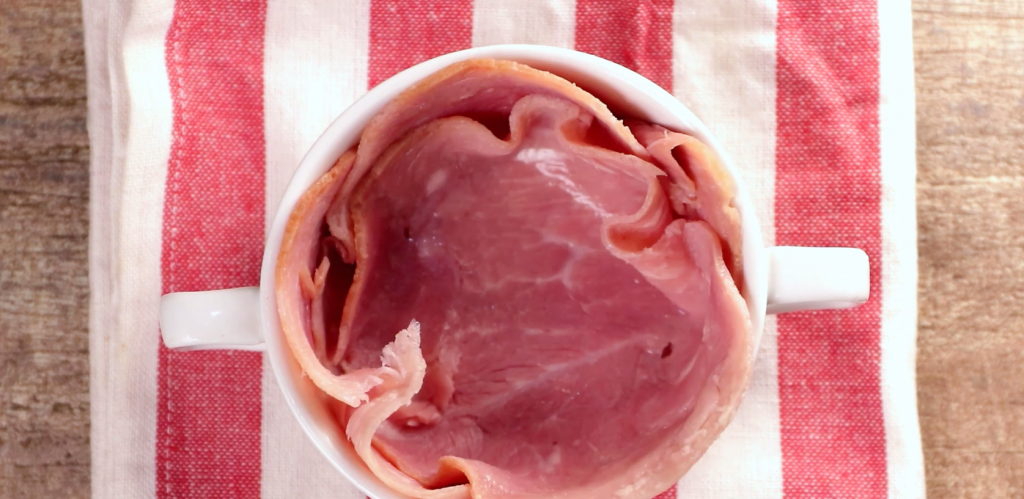 2. Sprinkle in shredded mozzarella.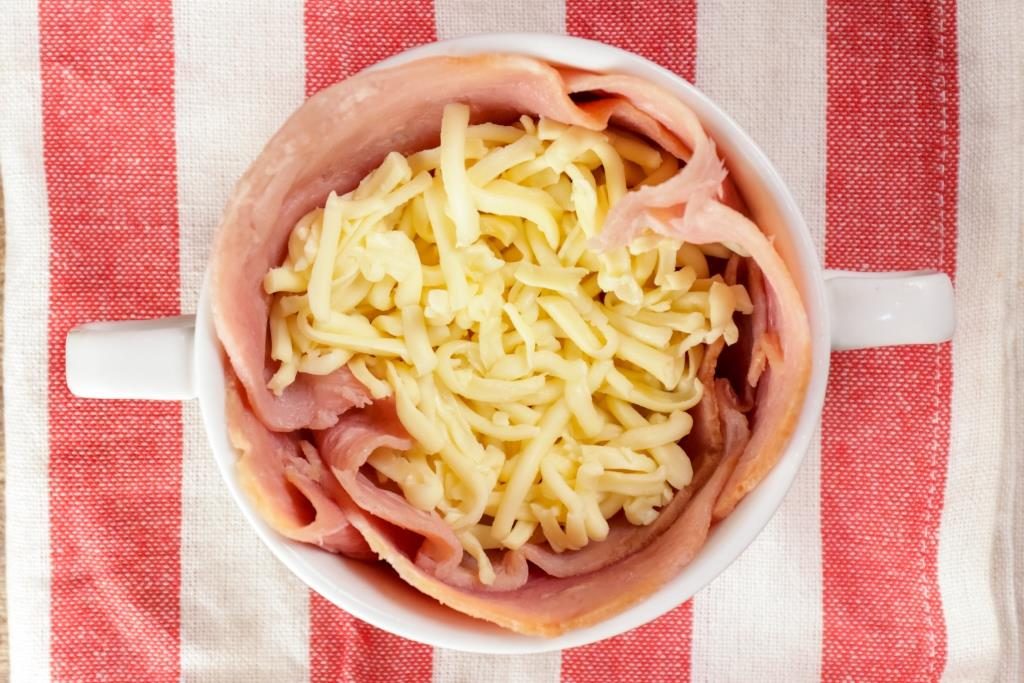 3. Crack in both eggs into the cup.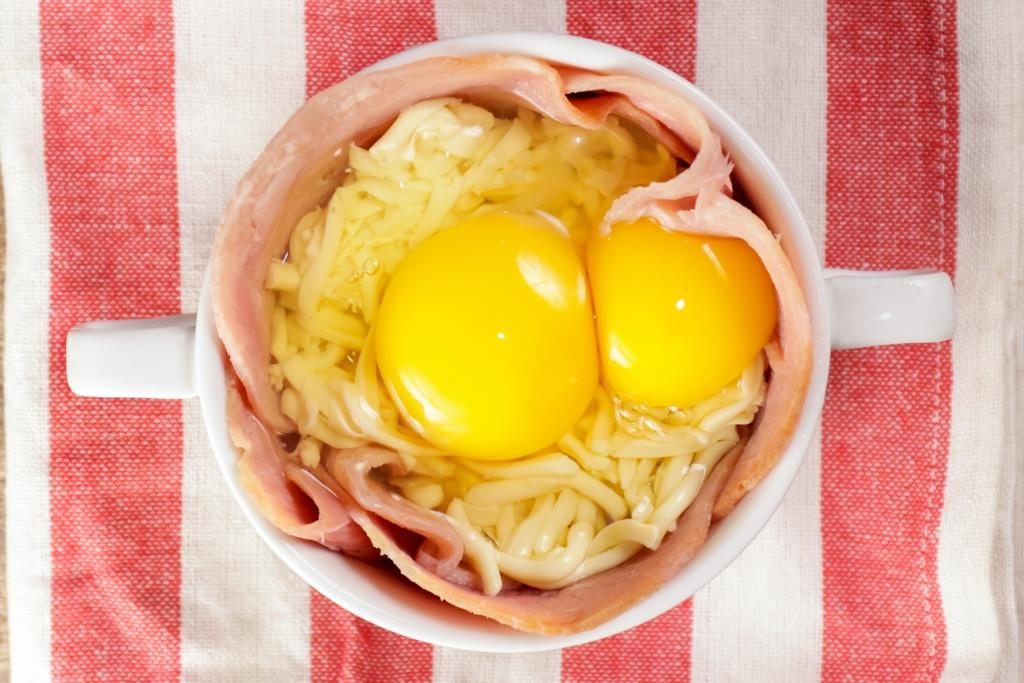 4. Top with pesto.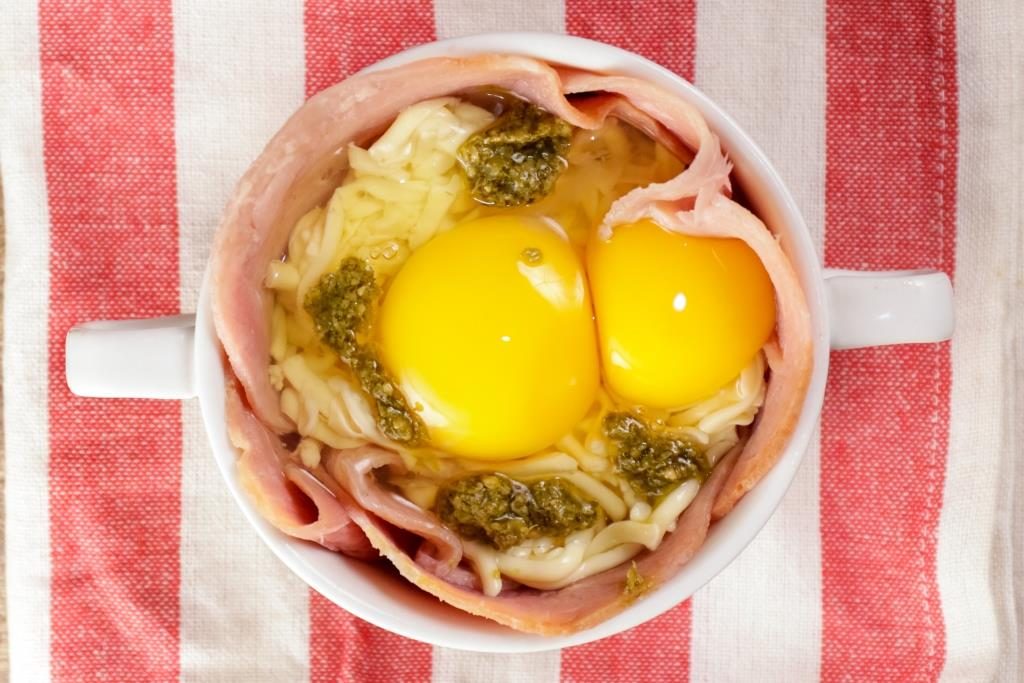 5. Set in the microwave and cook for 2-3 minutes. Serve.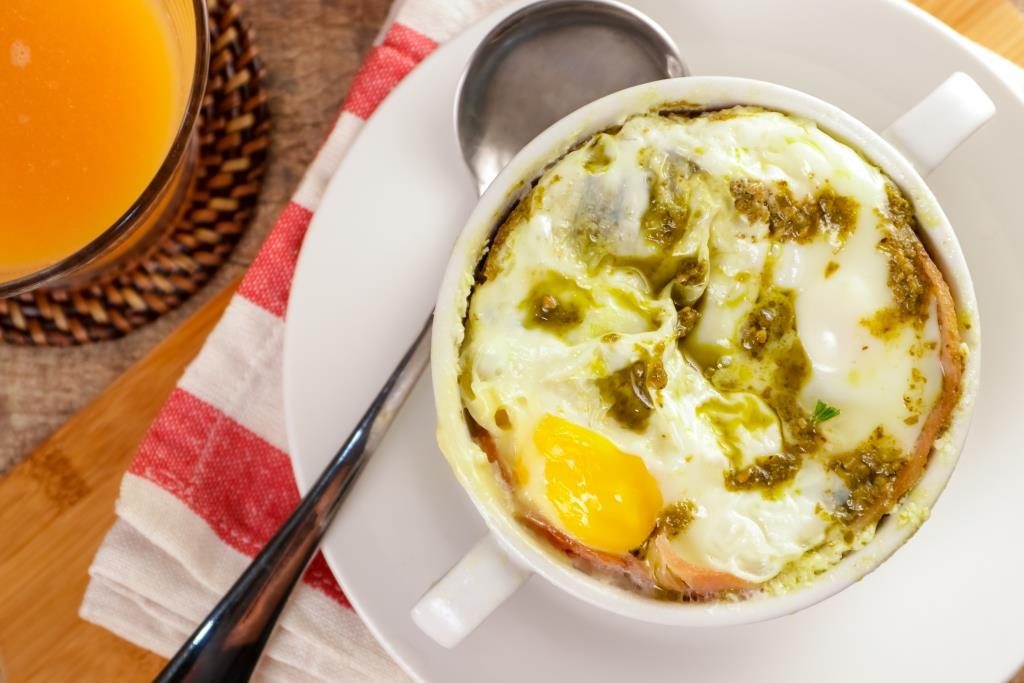 ---
Nutritional Information:
Energy – 421 kcal
Protein – 34g (36%)
Fat – 30g (61%)
Carbohydrates – 3g (3%)
Fiber – 1g
---
Watch the video on how to prepare Keto Ham and Pesto Egg Cups:
Follow us on Pinterest and subscribe to our YouTube channel.