Always in a hurry every morning, you got no time to cook? Well, I'm gonna be sharing with you a recipe that's super easy yet absolutely delicious.
This simple Japanese Egg Salad is a superb grab-and-go option for your morning meal. With just 6 ingredients, you can already have a delightful and filling breakfast. Sprinkling with togarashi spice helped to enhance the flavor of the salad as well. It creates a pleasing balance to the dish. Togarashi spice is a seasoning that is widely used throughout Japan as a table condiment, together with salt and pepper.
Usually, in the morning, we are used to having eggs either sunny-side-up or scrambled, but this one offers a different take. The eggs have been combined with some of the flavorful ingredients to come up with a wonderful salad.
So be sure to try this Japanese Egg Salad for a great breakfast experience!
---
Preparation time: 5 minutes
Servings: 1
Ingredients:
2 Hard-Boiled Eggs, chopped
¼ cup Diced Cucumber
1 tsp Sesame Seeds
½ tsp Togarashi Spice
2 tbsp Kewpie Mayo
pinch of Salt
Procedure:
Toss together all ingredients in a bowl.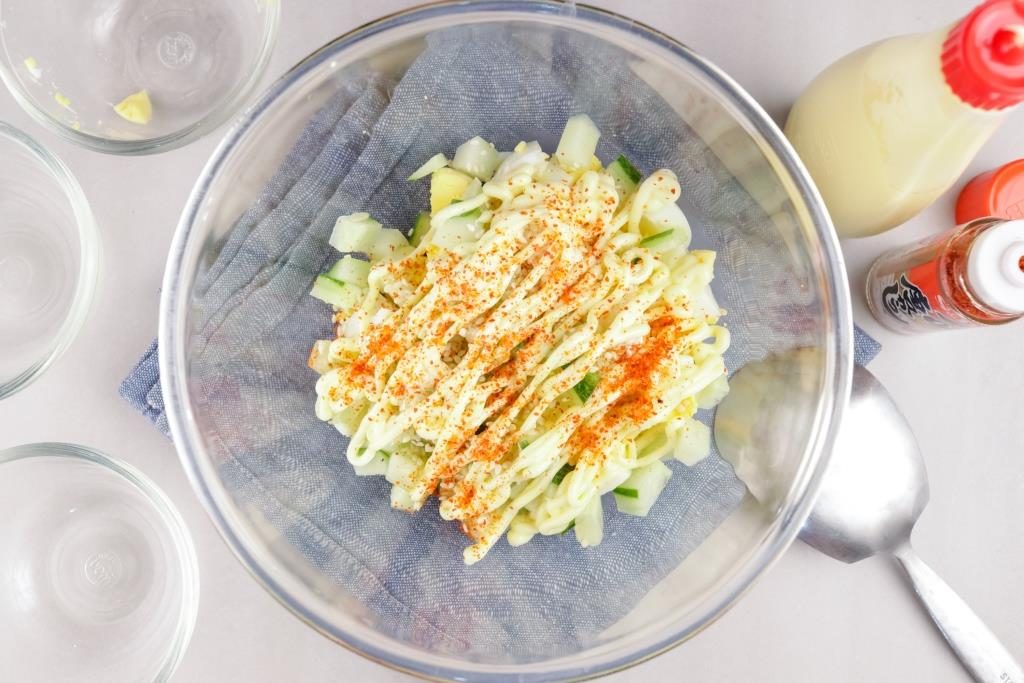 2. Serve and enjoy!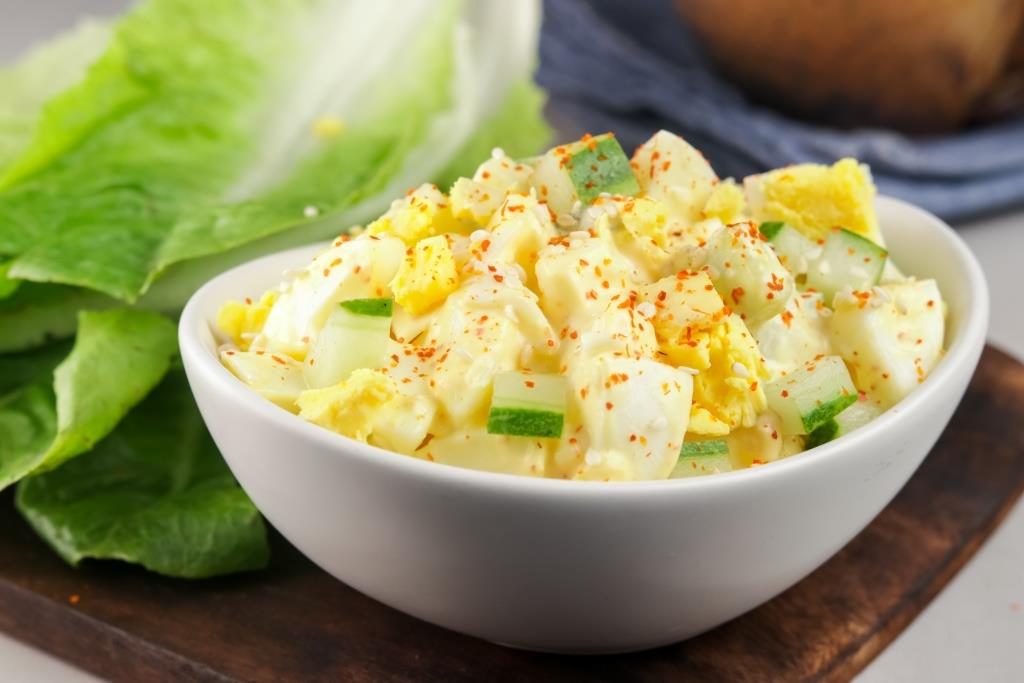 ---
Nutritional Information:
Energy – 279 kcal
Protein – 13g (21%)
Fat – 22g (72%)
Carbohydrates – 5g (7%)
Fiber – 0.7g
---
Watch the video on how to prepare Japanese Egg Salad:
Follow us on Pinterest and subscribe to our YouTube channel.