When it comes to cooking there are no limits. You can always think of something interesting and delicious. You will be surprised by how delicious this recipe is and how pesto made from pumpkin seeds can make a difference. Just make sure to measure the pumpkin seeds following the recipe to stay in ketosis.
This dish can be served during lunch or dinner. Give this meal a go and I'm pretty sure you will repeat on cooking this nutritious dish!
---
Preparation time: 10 minutes
Cooking time: 20 minutes
Servings: 1
Ingredients:
For the pesto:
10 Basil leaves
½ tbsp. vegetable oil or olive oil
1 Garlic clove
1 tbsp. ground Pumpkin seeds
Pink Himalayan Salt
(Keep any leftovers in the fridge for up to 3 days)
For the chicken and sauce:
1 Chicken thigh (5oz.)
2 tbsp. Oil
1 tbsp. Pesto
1/2 cup Heavy Cream
4 mushrooms, cut in half or quarters
1 rosemary sprig
Salt and black pepper to taste
Procedure:
In a mortar add basil leaves, oil, garlic, ground pumpkin seeds, and salt. Crush well.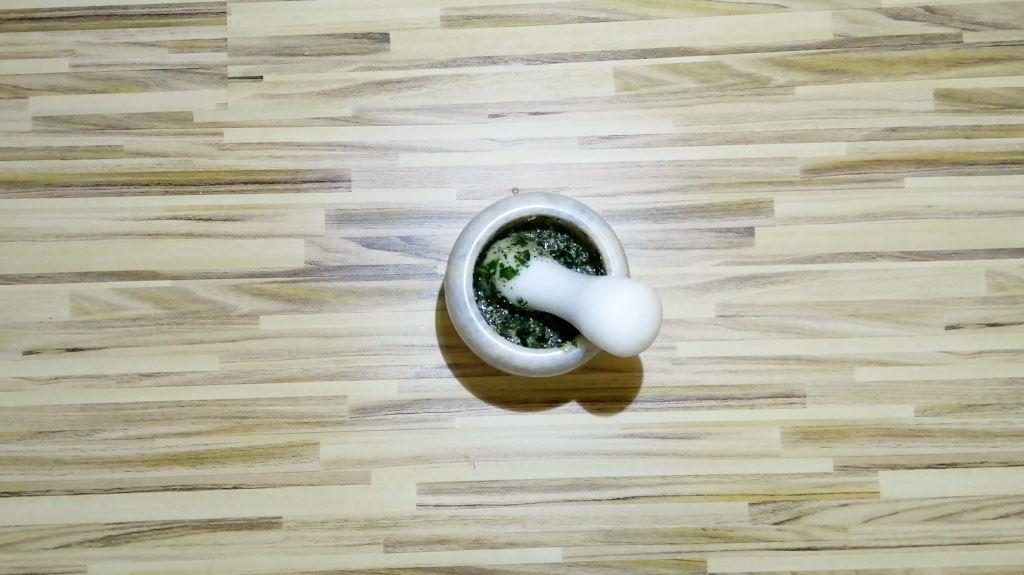 2. Add 1 tsp. of the pesto on the chicken and coat.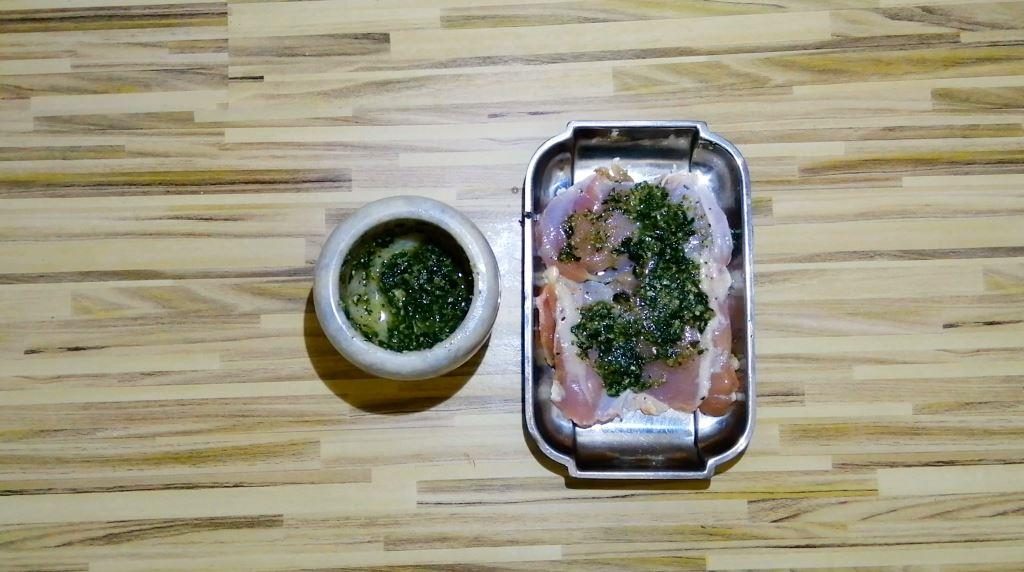 3. In a pan, add cooking oil and turn on medium-high heat.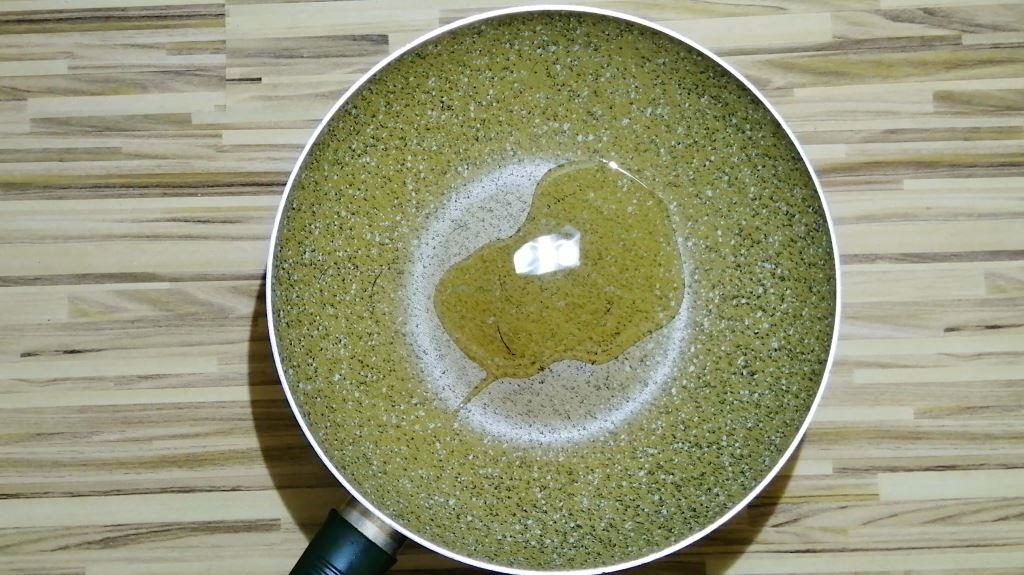 4. Cook the chicken thigh until well cooked. About 5 minutes per side.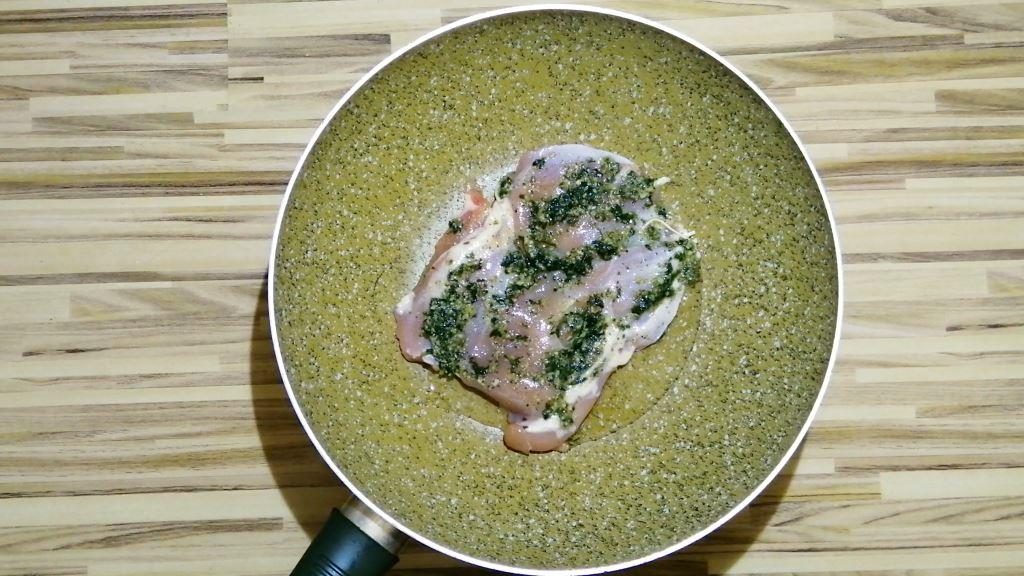 5. In a clean pan, add 1 tsp. pesto.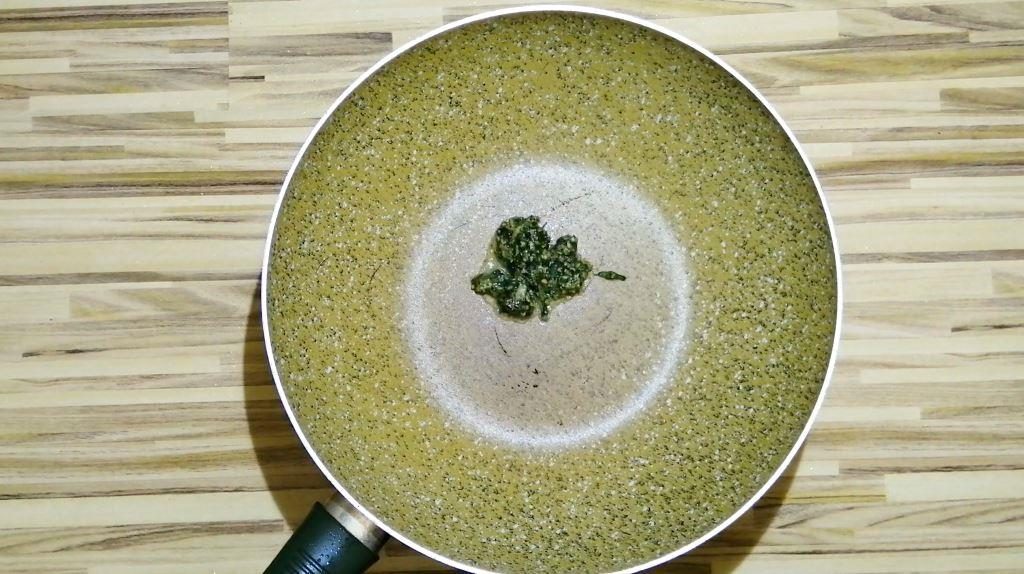 6. If needed, add a little bit of oil. Cook for 2 minutes.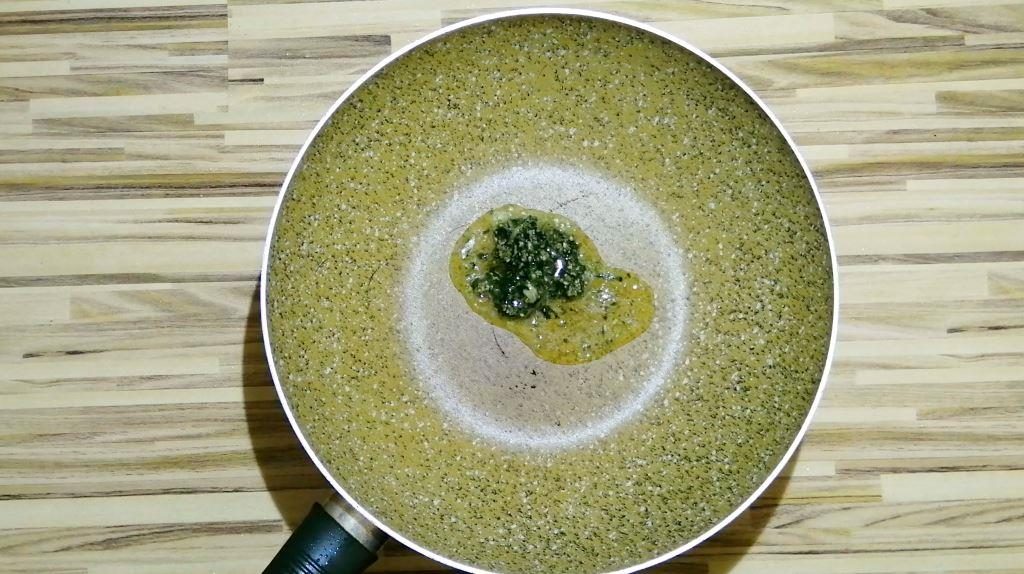 7. Add heavy cream and stir.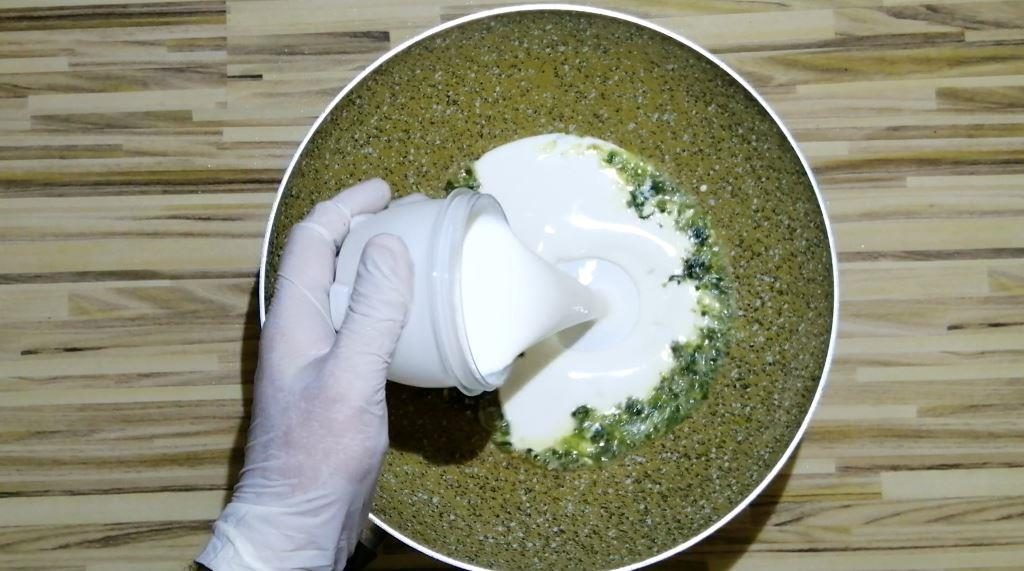 8. Add the chicken and cook for 5 minutes over medium heat. Set aside.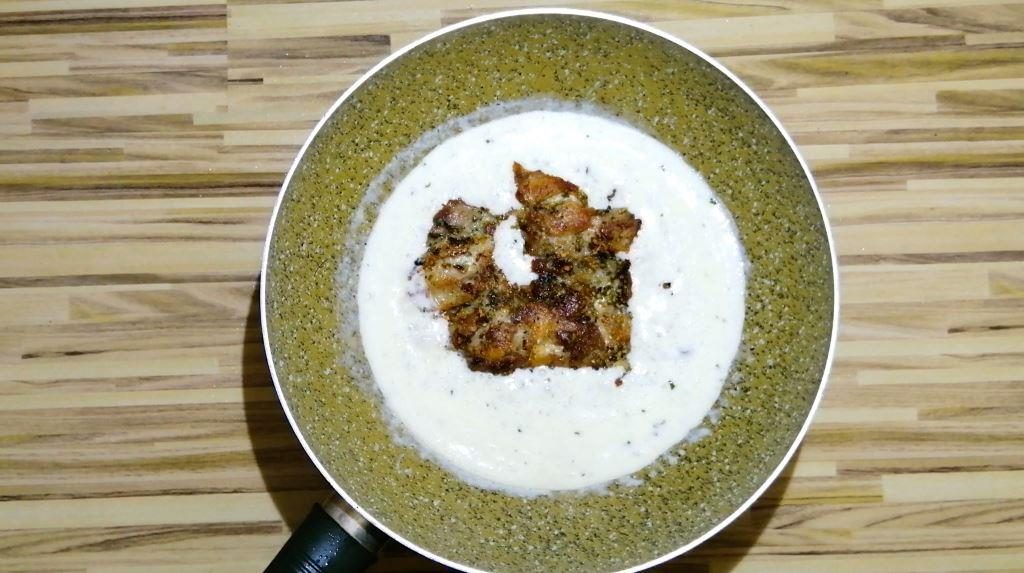 9. In a small pan or saucepan add 1 tbsp. oil.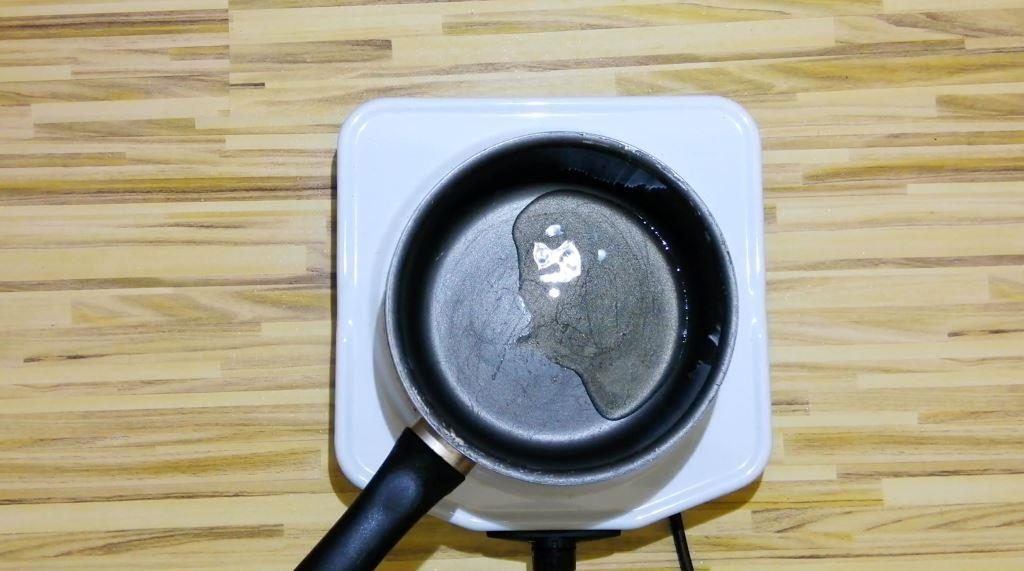 10. Once heated add mushrooms.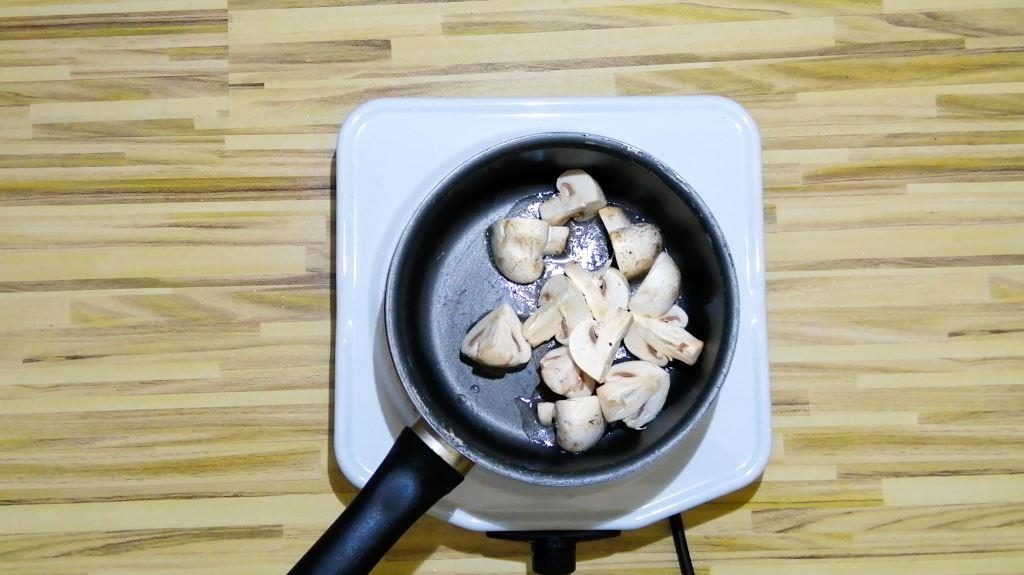 11. Add rosemary sprig and season with black pepper and salt.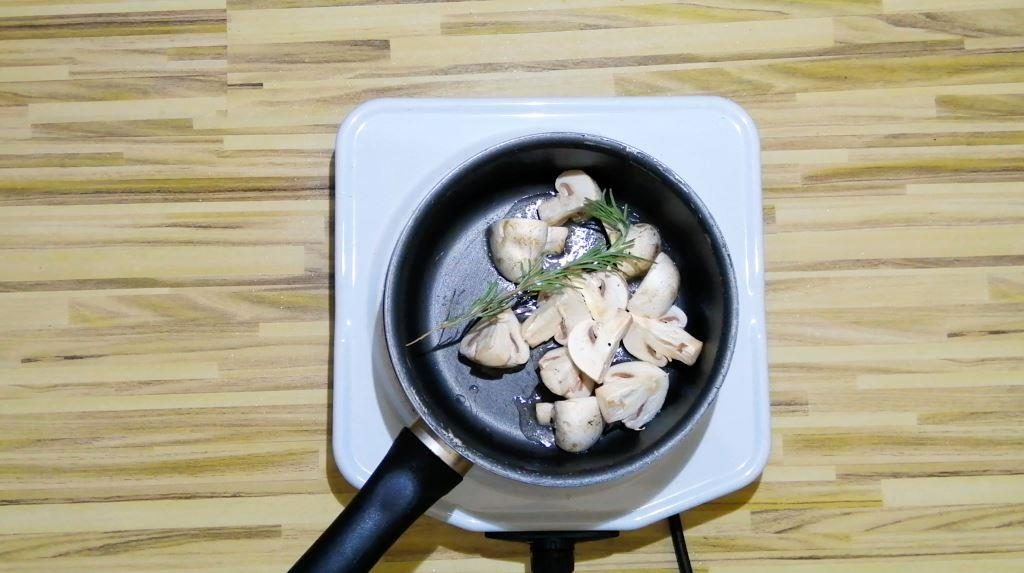 12. Cook for 5 minutes.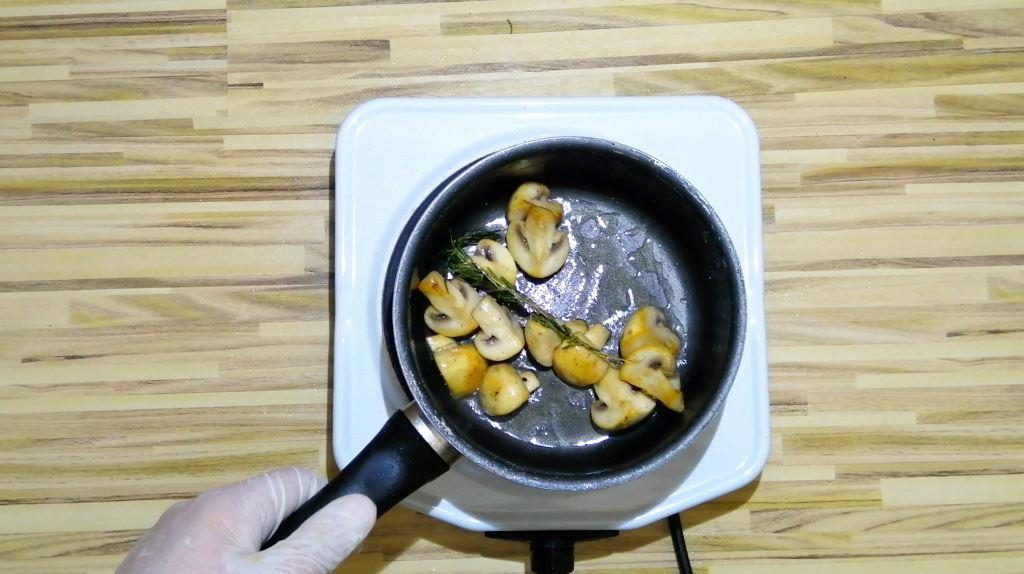 13. Serve the chicken thigh with the mushrooms and drizzle with sauce. Enjoy!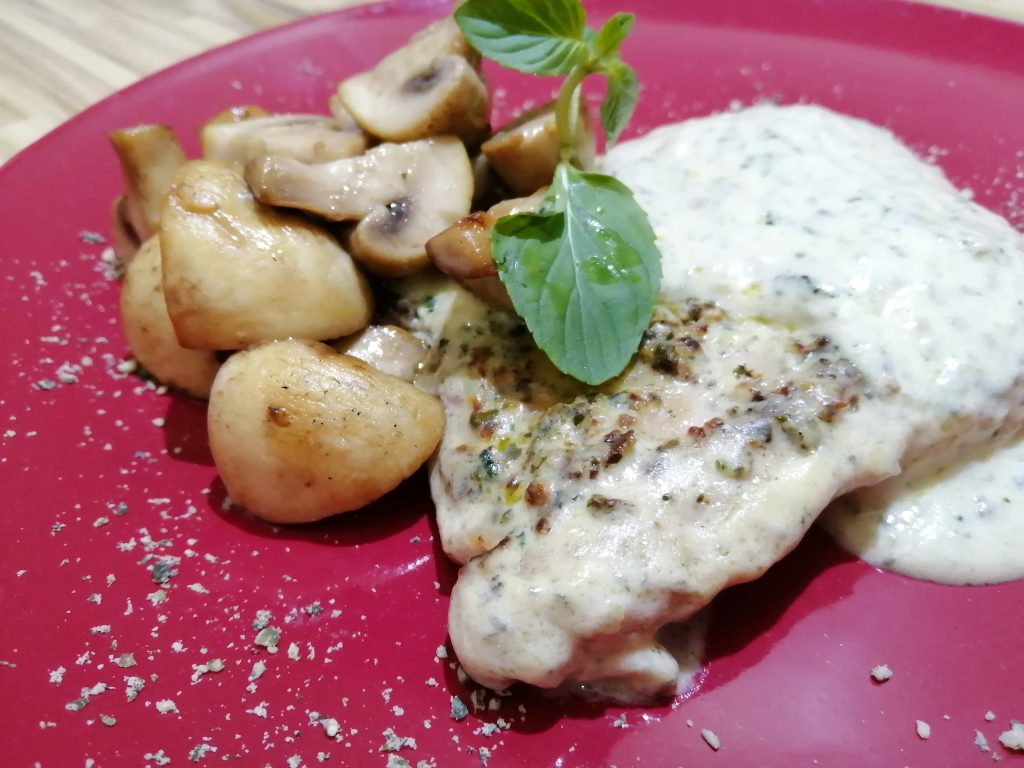 ---
Nutritional Information:
Energy – 976 kcal
Protein – 40g
Fat – 88g
Carbohydrates – 6g
---
Watch the video on how to prepare this dish:
Follow us on Pinterest and subscribe to our YouTube channel.