Omelette is a breakfast meal that is loved by many. So you'd definitely love Keto Salmon and Spinach Omelette too.
You can be creative in making an omelette, and add whatever ingredients you like to combine with the egg. Just make sure it is healthy and keto-friendly. In this recipe, salmon and spinach were added and it is deliciously great! Salmon and spinach are two of the most commonly used ingredient on keto. Aside from having a low amount of carbs, spinach helps you feel full longer and is also a good source of vitamins A and C. While salmon is high in protein and omega-3 fatty acids.
So you see, with these 2 ingredients present, you already have a powerful breakfast plate. Plus, the preparation and cooking time takes no more than 10 minutes so whether you are in a hurry or not, this makes a great morning meal.
Keto Salmon and Spinach Omelette is the ultimate combo you wouldn't wanna miss!
---
Preparation time: 5 minutes
Cooking time: 2 minutes
Servings: 1
Ingredients:
2 Eggs
2 tbsp Chopped Spinach
1 tsp Minced Shallots
50 grams of Canned Salmon
1 oz Cream Cheese
¼ tsp Paprika
Procedure:
Combine and stir together all ingredients in a microwave-safe plate.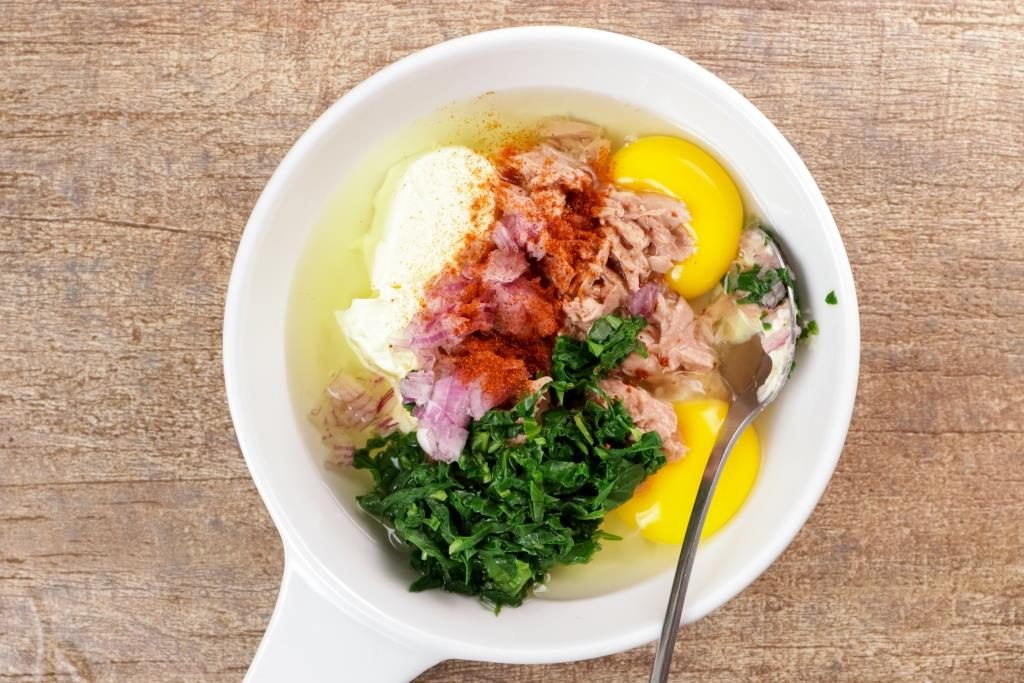 2. Set in the microwave for 2-3 minutes.
3. Serve while hot.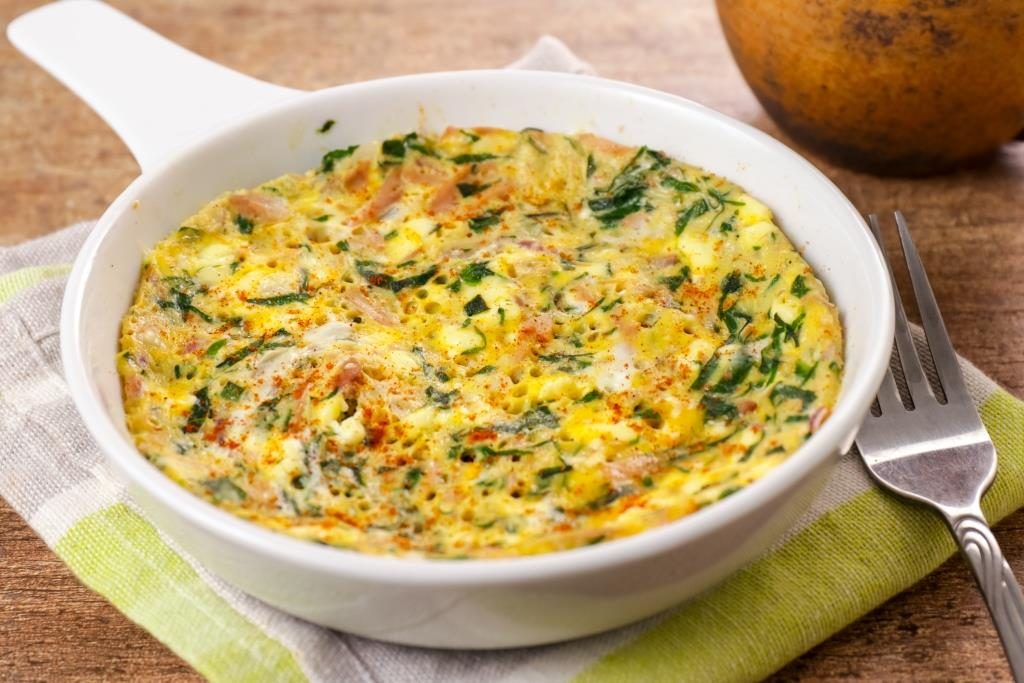 ---
Nutritional Information:
Energy – 271 kcal
Protein – 25g (39%)
Fat – 18g (58%)
Carbohydrates – 2g (3%)
Fiber – 1g
---
Watch the video on how to prepare Keto Salmon and Spinach Omelette:
Follow us on Pinterest and subscribe to our YouTube channel.