Craving for tacos while on a keto diet? Then this recipe is perfect for you! This healthy taco salad is packed with herbs and spices. The ground beef is cooked thoroughly in different spices making it more flavorful.
Definitely a refreshing meal that you can have as a lunch or dinner. What makes it even better is that it's easy to prepare and you can make it in batches. A good option if you are preparing your meals on a weekly basis.
Give this salad a try for a different kind of taco experience!
---
Preparation time: 20 minutes
Servings: 2
Ingredients:
For the Taco Beef:
240 grams Ground Beef
1 tsp Chili Powder
1 tsp Cumin Seed
1 tsp Garlic Powder
1 tsp Paprika
¼ tsp Onion Powder
¼ tsp dried Oregano
¼ tsp Cayenne
2 Tbsp Olive Oil, for cooking
For the Salad:
100 grams Romaine Lettuce
½ cup Cherry Tomatoes, halved
4 Tbsp Red Onions, sliced
50 grams Cheddar Cheese, in cubes
2 Tbsp Mayonnaise, to serve
Procedure:
Prepare all the taco beef ingredients.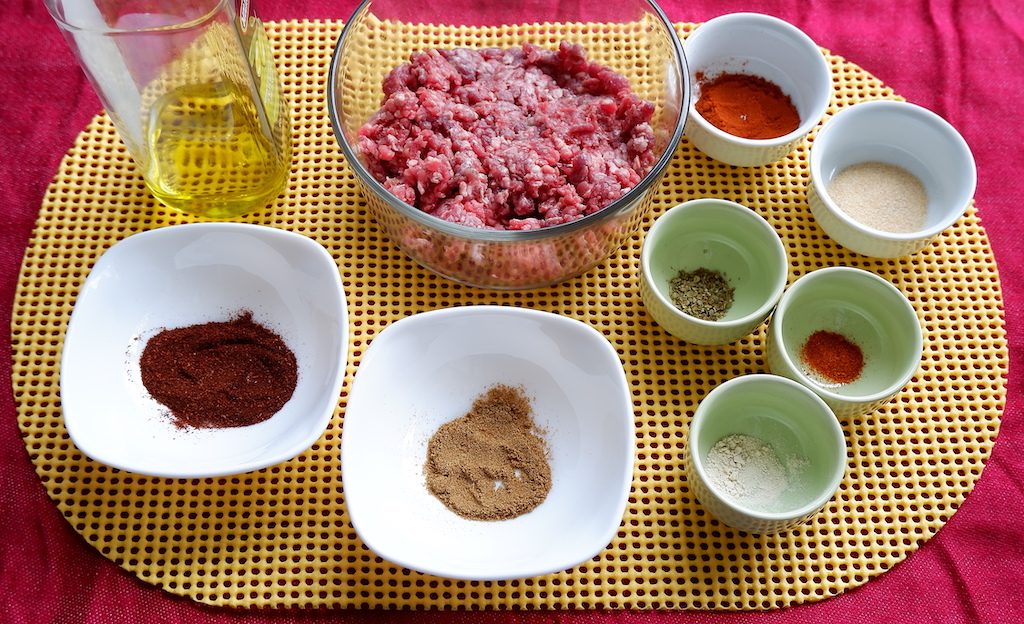 2. Heat a non-stick pan and add olive oil.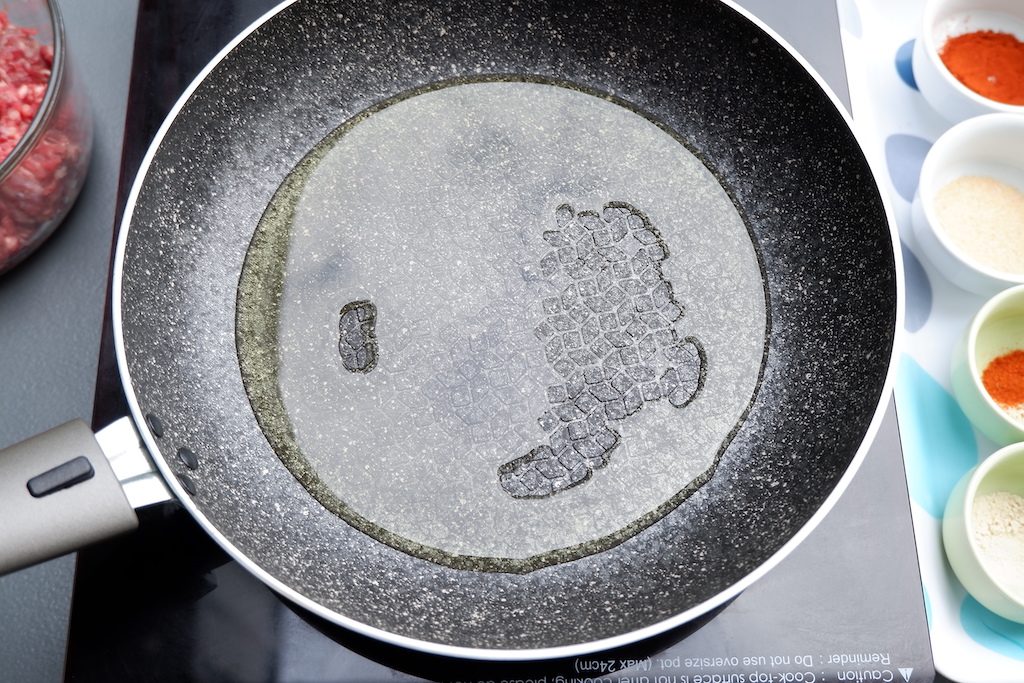 3. Add the ground beef.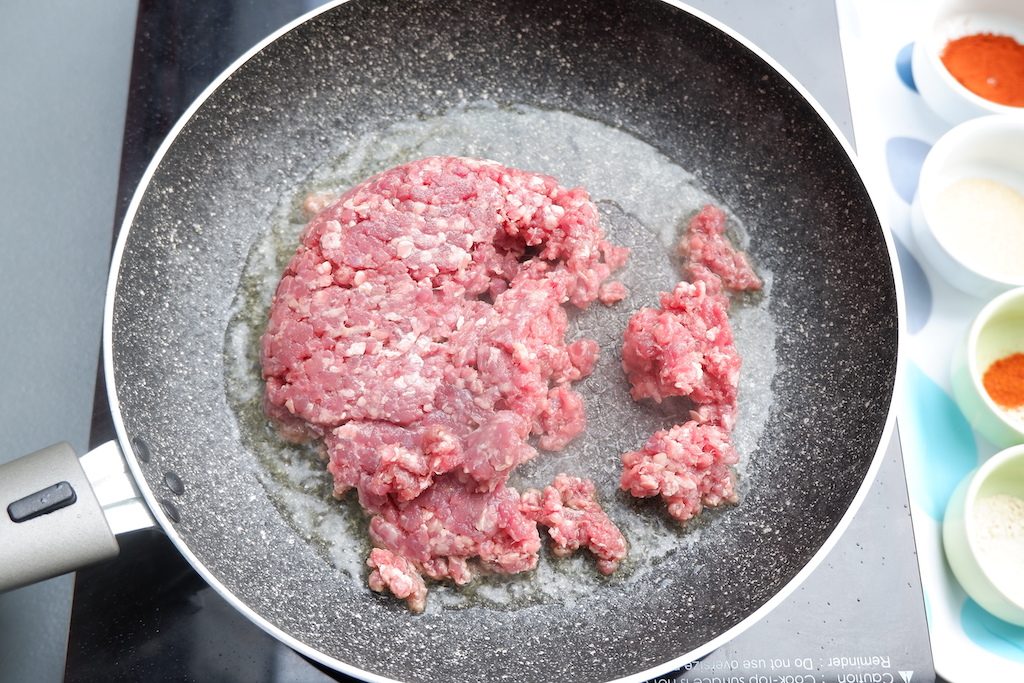 4. Add all the spices and mix until well combined.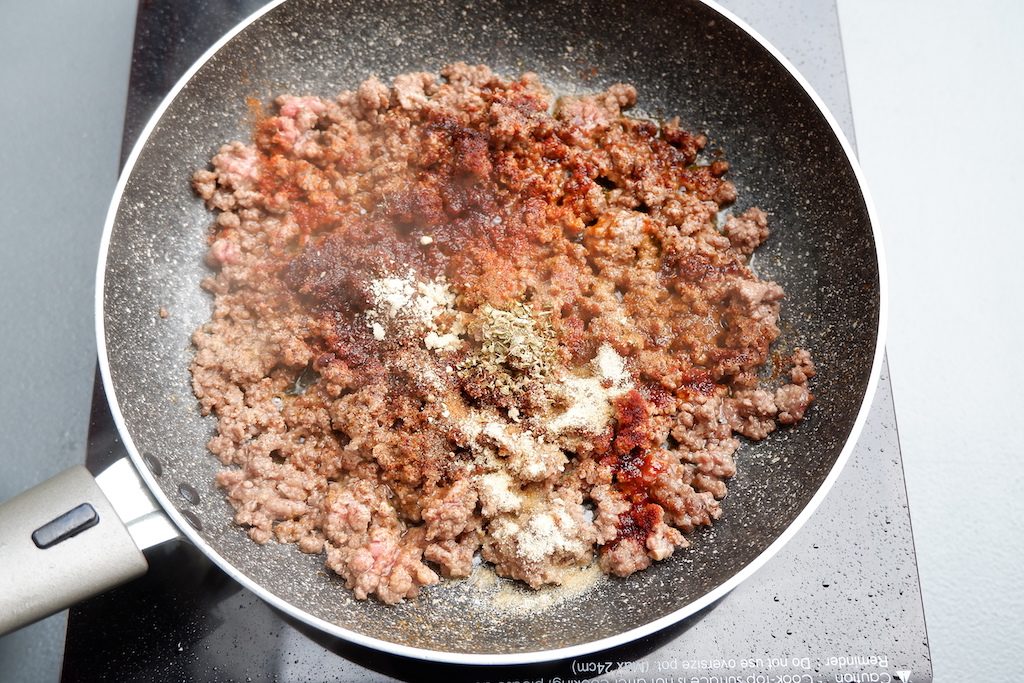 5. Cook for a few minutes until brown in color.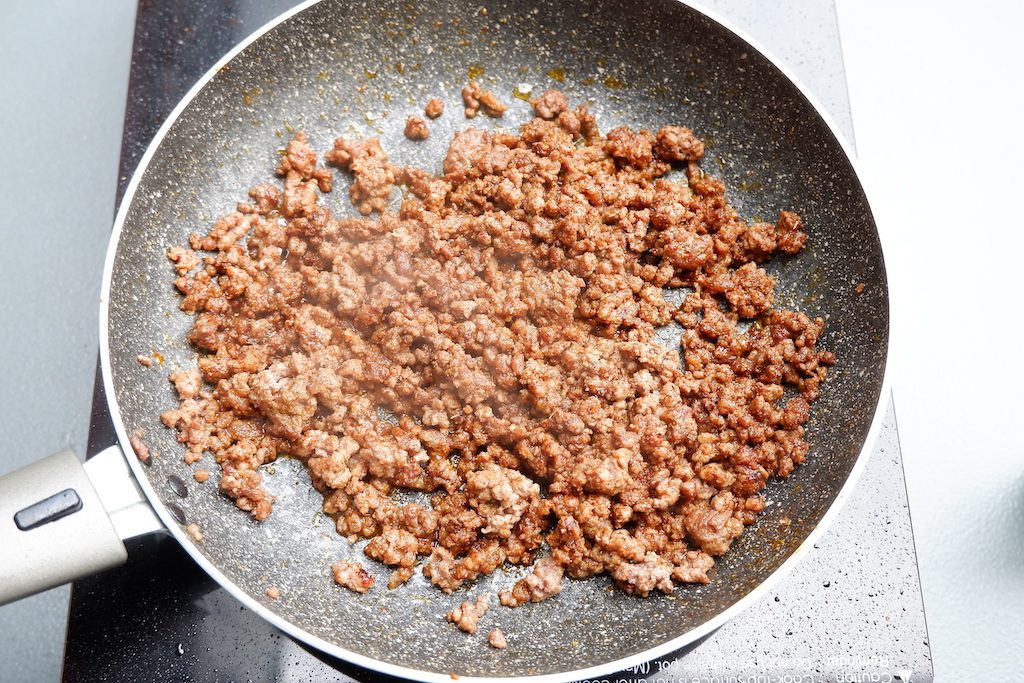 6. Prepare the salad ingredients and add them all in a bowl.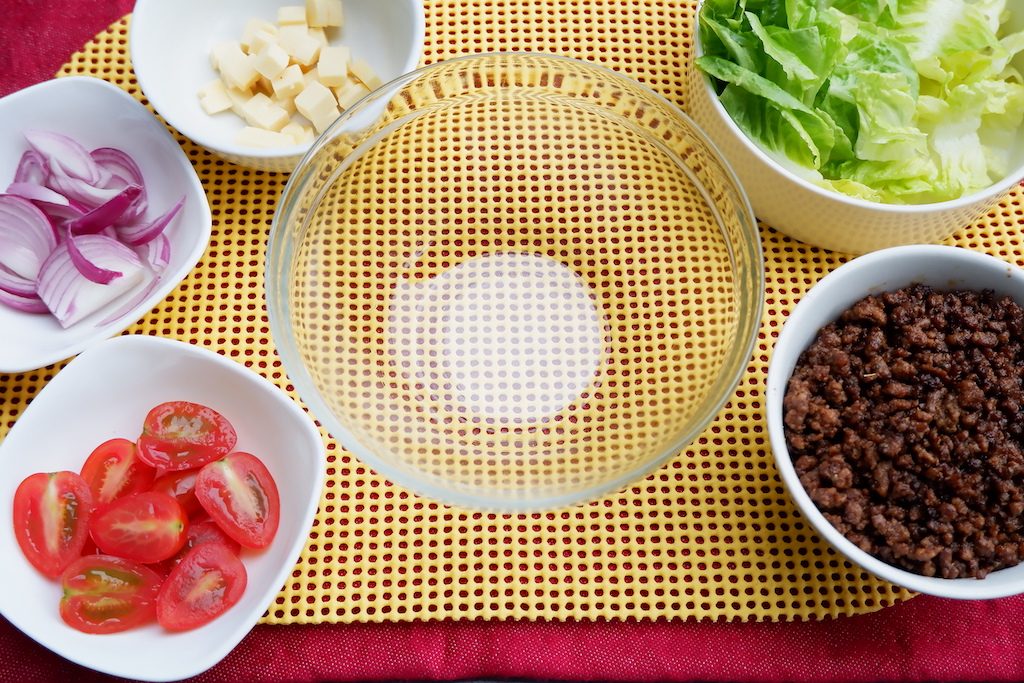 7. Serve with mayonnaise as a dressing.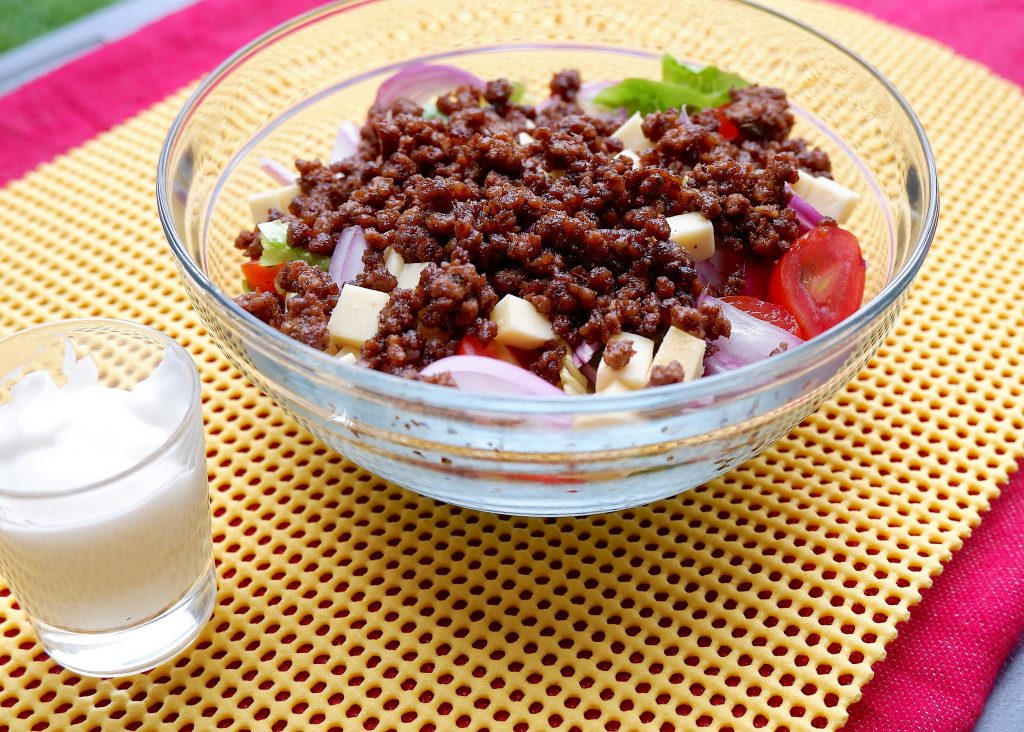 ---
Nutritional Information:
Energy – 676.6 kcal
Protein – 30g
Fat – 57.4g
Carbohydrates – 10g
---
Watch the video on how to prepare this delicious taco salad:
Follow us on Pinterest and subscribe to our YouTube channel.