A great way to start your day is through this Mexican Keto Scramble dish! From plain scrambled eggs to something much more energizing. It's filling and nutritious at the same time because of the spinach as part of the meal.
Vegetables are a crucial part of the keto diet. As we all know, spinach is considered a superfood because of its health benefits and a perfect addition to any of your keto meals. It's one of the best keto-friendly vegetables you can eat since it is generally low in carbs.
You can also bring this meal as a packed breakfast since it's easy to eat and not messy! It is so good you can eat this for how many days in a row.
This Mexican Scramble will surely wake you up in the morning and bring satisfaction to your tummy!
---
Preparation time: 5 minutes
Cooking time: 5 minutes
Servings: 1
Ingredients:
50 grams Chorizo Mince
3 Eggs
1 cup Spinach
10 grams Red Onions, thinly sliced
2 tbsp Manchego Cheese, shredded
Procedure:
Sautee chorizo in a non-stick pan.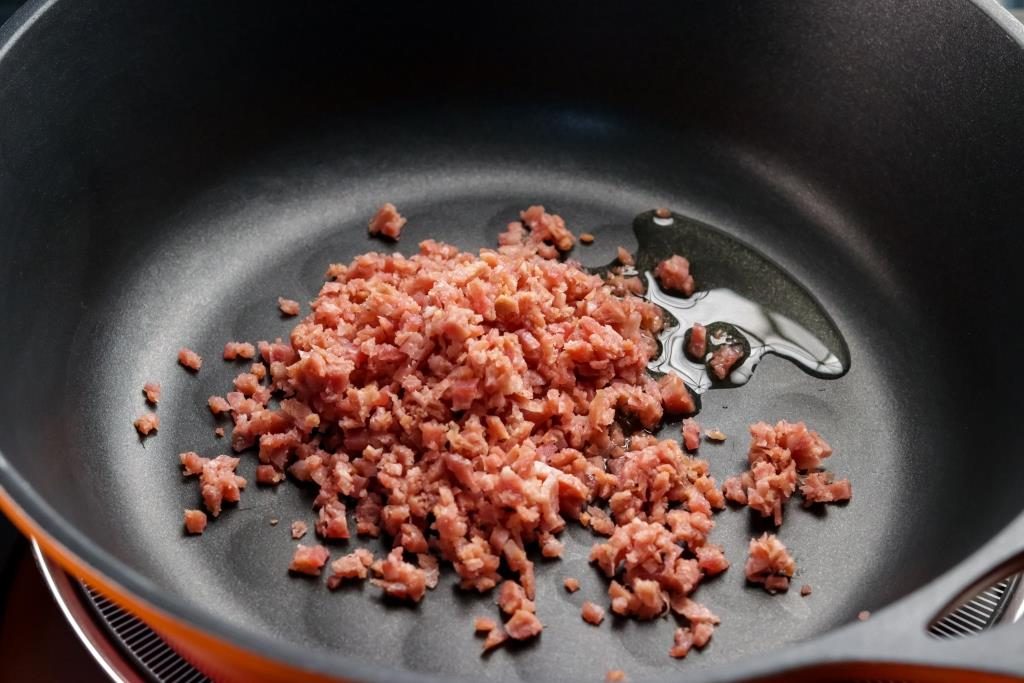 2. Add red onions and stir until caramelized.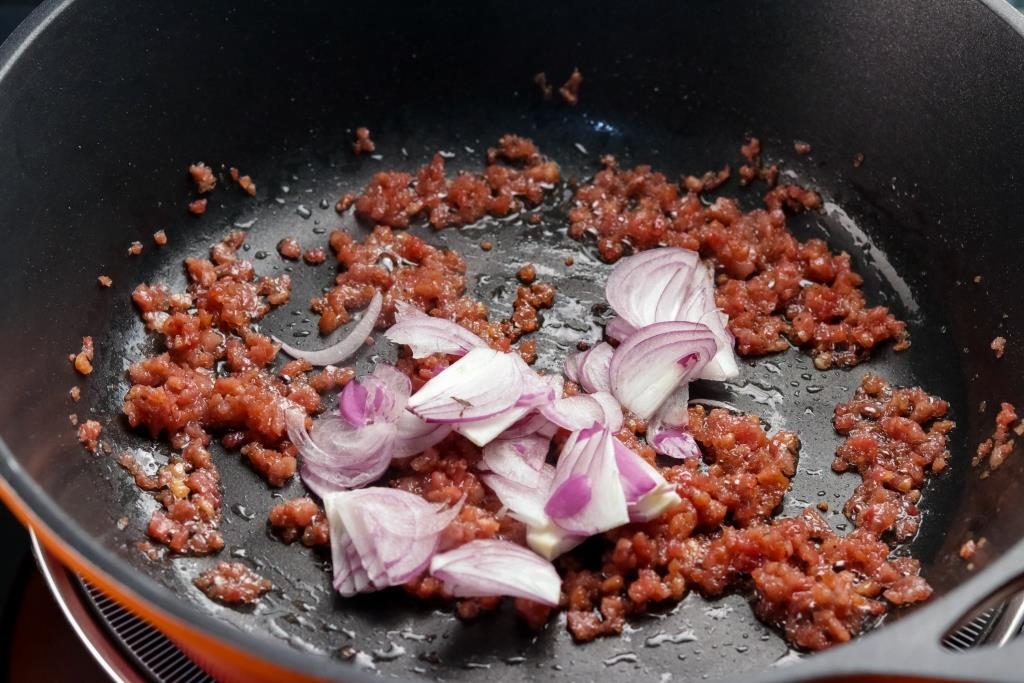 3. Add spinach and sautee until wilted.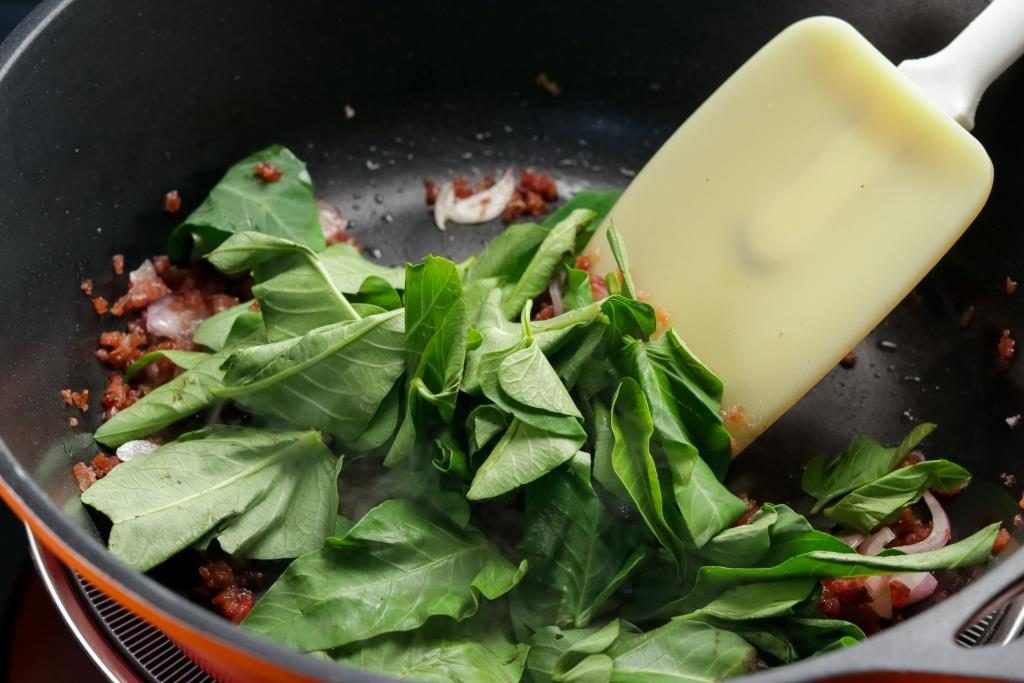 4. Stir in eggs.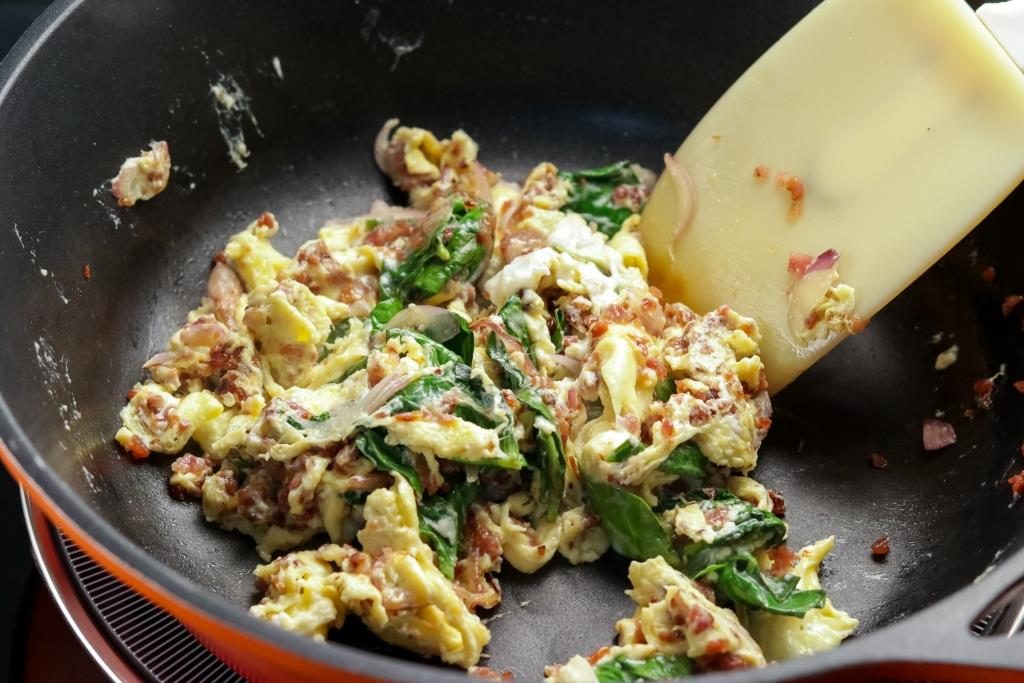 5. Fold in cheese and serve.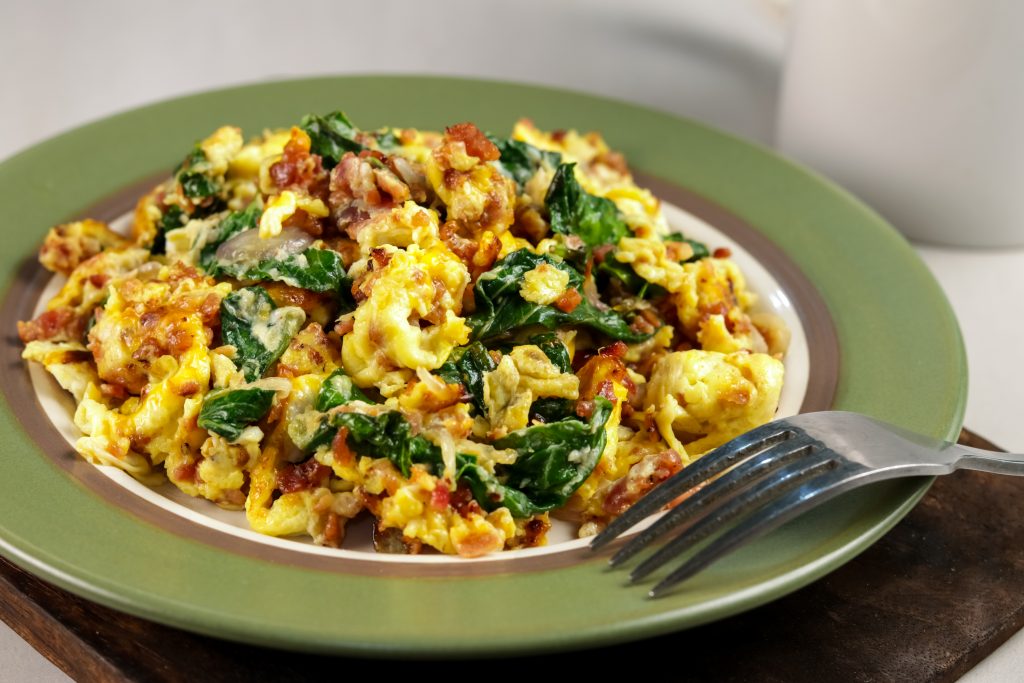 ---
Nutritional Information:
Energy – 466 kcal
Protein – 33g (30%)
Fat – 34g (67%)
Carbohydrates – 4g (3%)
Fiber – 1g
---
Watch the video on how to prepare Mexican Keto Scramble:
Follow us on Pinterest and subscribe to our YouTube channel.