A deep dive into fatty fish: Salmon, Tuna, and Sardines
It's tasty, versatile, and widely available.

Fatty fish is loaded with nutrients.

Salmon is loaded with Omega 3.

Eating fatty fish lowers your risk of heart disease.
SALMON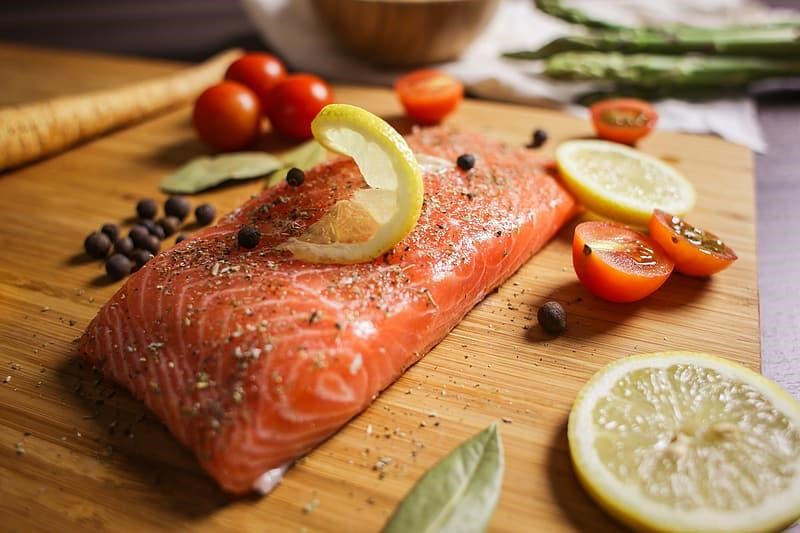 My favorite food to consume is salmon; its versatility and distinct taste make it irresistible. The incredible health benefits of eating salmon draw me back to it multiple times a week for meals.
Here are some of its benefits:
This brain food has Omega 3 fatty acids and DHA. Omega 3 fatty acids are essential for optimal brain function, cell function, lowering cholesterol, decreasing inflammation, as well as reducing cancer risk. You must get Omega 3 fatty acids from your diet because your body cannot produce them independently.

Ketogenic diets are not high in protein. Usually, protein is about 15 % of your daily food intake.

If you love salmon the way I do, your salmon dinner tonight might hit your protein quota for the day. 

Salmon is rich in high-quality protein. A 3.5 ounce serving of salmon contains about 22-25 grams of protein.

Protein plays an essential role in helping your body heal after injury and maintains muscle mass during weight loss.

Salmon is loaded with selenium. Selenium can significantly impact your keto journey because it boosts your mood while your body goes through some severe changes.

Selenium is a mineral found in soil and certain foods.
One of those foods that contain selenium is salmon; getting enough of this mineral is essential.
Selenium protects bone health, decreases thyroid bodies for people with autoimmune thyroid disease, and decreases cancer risk. A 3.5-ounce piece of salmon provides you with 85% of your daily value of selenium.

Salmon can help you manage your weight. It has a higher protein content and is rich in vitamins and minerals that help stabilize hormones. This Omega 3 rich fish and other fatty fish have been proven to help your metabolic rate after eating it, promote weight loss, and decrease belly fat.

In addition, Salmon may help decrease inflammation. Inflammation has been a buzzword; lately, many scientific studies are being conducted around chronic inflammation and chronic diseases. Overall, salmon will offer you a plethora of health benefits and is always number one on a clean eating diet.
TUNA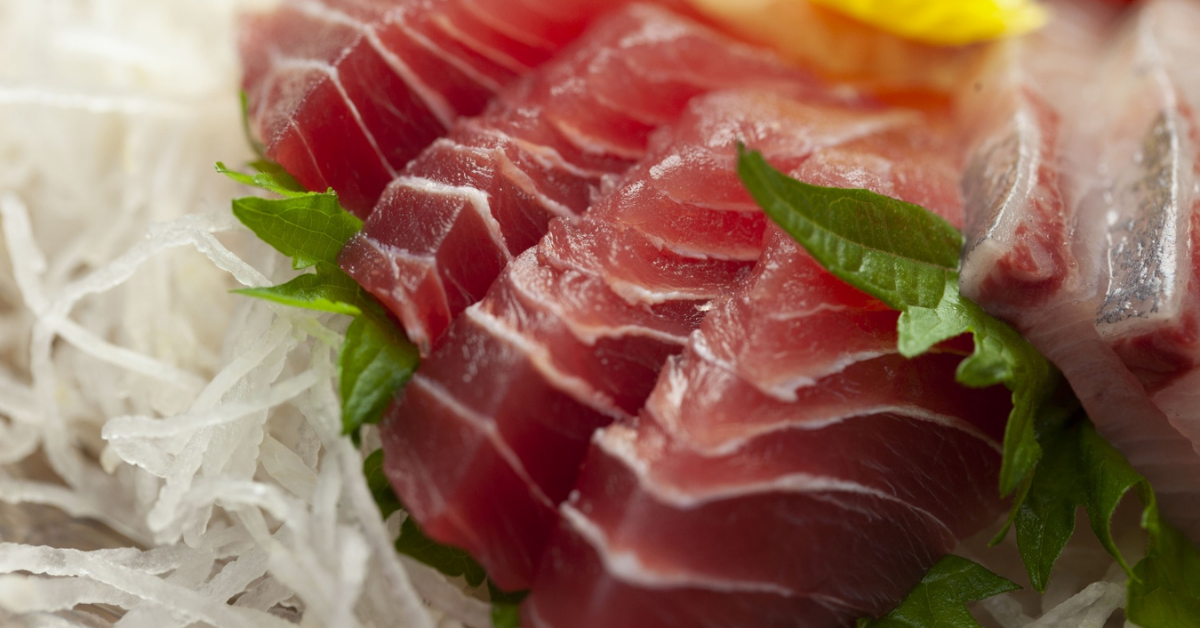 Tuna is another fatty fish with fantastic health benefits. Lower cholesterol, reducing the risk of cardiovascular disease, lower blood pressure, and assisting in weight loss sound eerily similar to the benefits that salmon offers as well.
Tuna has a delicious taste and could easily be an alternative to red meat. Many species of tuna are available worldwide. This makes the fish easily accessible and ideal for people who want to add more fish to their diets.
Nutritional Value
The nutritional value of tuna is significant in this fatty fish conversation. When you choose to eat tuna for your lunch, dinner, or snack, you give your body magnesium, potassium, iron, selenium, b12, niacin without the saturated fat. Why are these nutrients so essential, and why do I keep mentioning them?
Selenium is a mineral that helps people with social disorders such as anxiety.
B12 nourishes the brain and nervous system, playing a role in serotonin production.  Thus, people deficient in b12 have been connected to clinical depression.
Potassium is crucial for life; the heart and kidneys need this mineral to function normally.
Iron has many roles in the body, including but not limited to increasing muscle function; hemoglobin formation increases circulation. Iron helps your cells carry oxygen through your blood.
Magnesium plays a vital role in exercise performance. It has the function of moving blood sugar into your muscles and getting rid of lactate, which can cause fatigue. Magnesium can help combat type 2 diabetes. Most modern foods are deficient in minerals; eating tuna can help boost your magnesium intake.
One of the most amazing things I have discovered about tuna is that it may aid eye care. According to Organic Facts.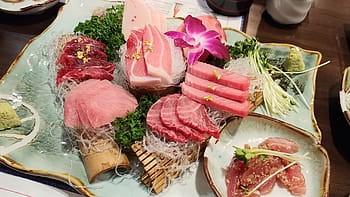 "Tuna fish, possibly being rich in omega-3 fatty acids, may be a great option for preventing eye disorders like age-related macular degeneration. Paul A. Sieving, M.D., Ph.D., director of the National Eye Institute (NEI), and John Paul SanGiovanni, Sc.D., were involved in a comprehensive research study on dietary omega-3 fatty acids protecting against the development and progression of retinal disease. [10] This disease is the major reason behind blindness in older adults. The blindness is also caused due to diabetic complications, and this fish can help reduce the chances of diabetic retinopathy."
SARDINES
These tiny fish are to be consumed with bones and all. The calcium you receive is vital for your bones and heart. The omega-three content in this fish is also high, giving your brainpower. They have protein and are lower in mercury than other fish. Sardines are a cost-effective way of feeding yourself some great micronutrients because it's rich in selenium and vitamin D.
Many people will turn their cheek at all this sardine talk, but you cant them until you've tried them.
If you haven't tried sardines yet, I'll be sharing with you a tasty and simple recipe.
Simple Sardine Salad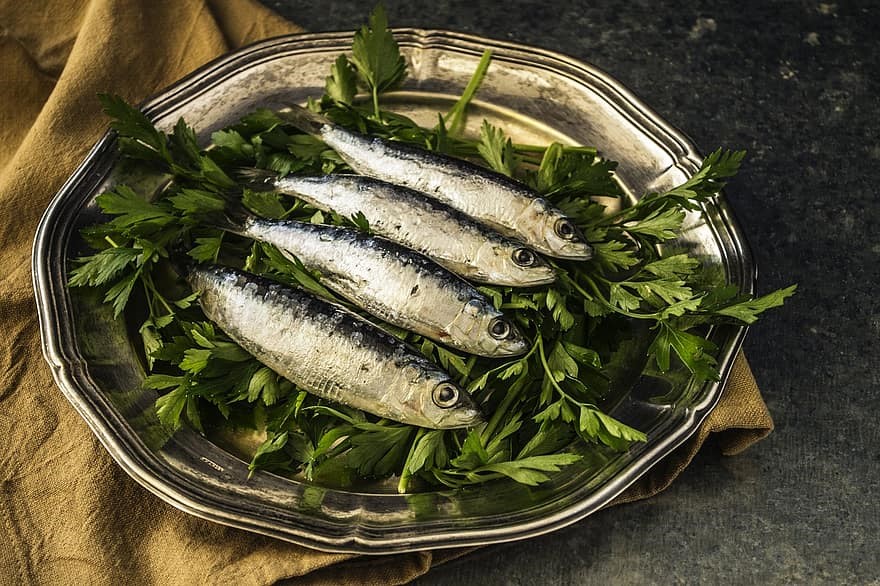 The Dressing
2 Tbsp Olive OIL

2 tsp Red Wine Vinegar

½ tsp sea salt

¼ tsp black pepper
The Salad
2 cups arugula

¼ cup carrots shredded

2 radishes (sliced)

¼ cup strawberries sliced

½ avocado sliced

14 oz can of sardines
Here is another recipe, this time it's Salmon:
Simple Oven Baked Salmon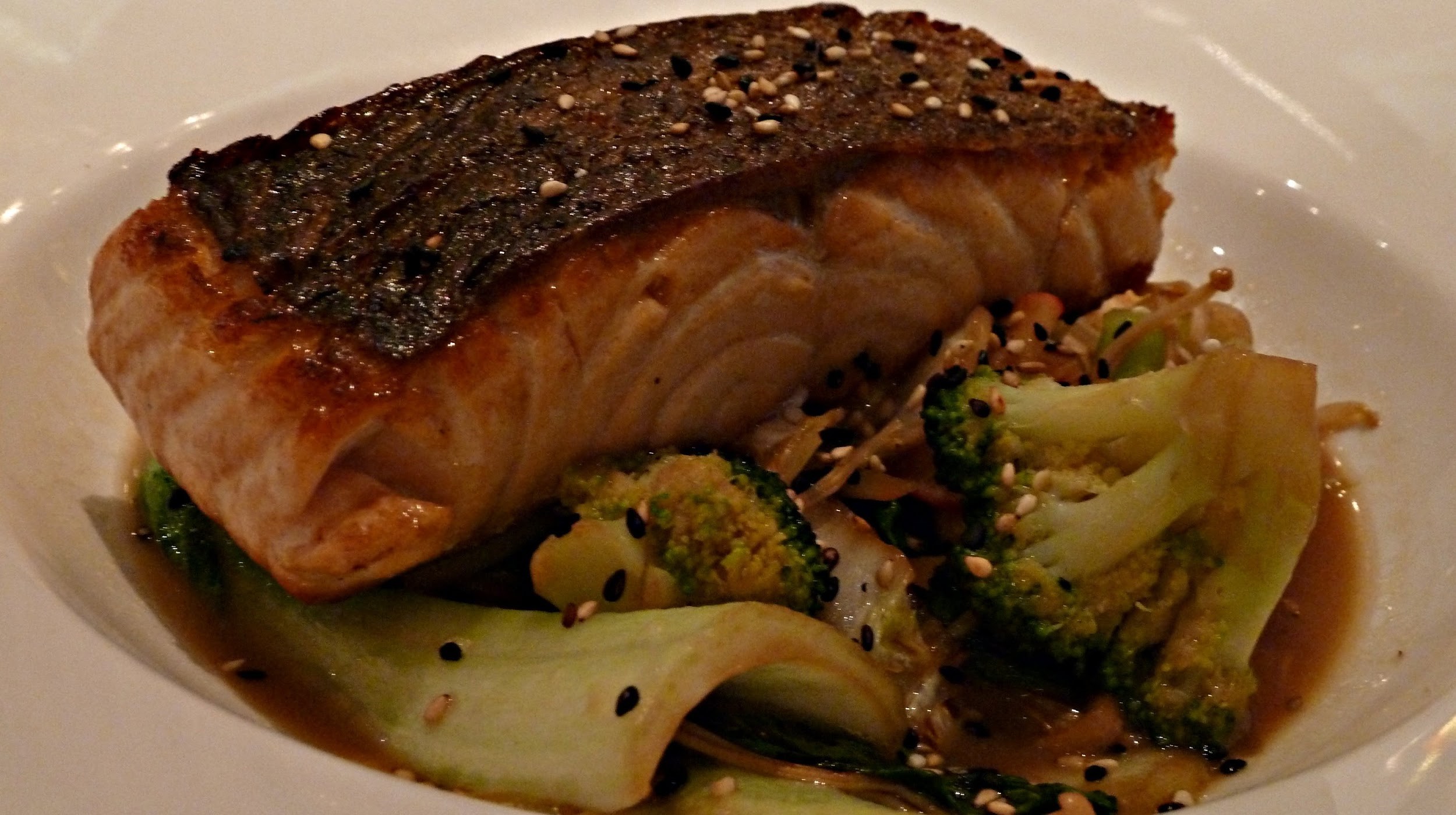 Ingredients:
One pound Salmon

3 Tbsp low sodium Soy sauce

2 Tbsp olive Oil

1 Tbsp Dijon Mustard

Two cloves garlic

2 Tbsp honey ( substitute Sukrin Syrup because it's sugar-free)
Procedure:
First, remove salmon from the fridge and let it come to room temperature.

Preheat oven to 400 degrees F and line a baking sheet with foil or parchment paper.

Whisk together soy sauce, olive oil, skin syrup, and minced garlic in a small bowl.

Place salmon skin-side down on the pan and pour about ⅔ of the sauce on top. Save the remaining ⅓ of the sauce for later.

Bake for 15 minutes.

Remove salmon from oven, pour the remainder of the sauce on top and bake for another 5 minutes.

 Steam some broccoli and place salmon on top of the broccoli! Delicious!
The significant part about all three of these fatty fishes is that they are always available in an easy grab-n-go can or pouch. You can stock up on tuna, sardines, or smoked salmon to keep yourself on track.
Therefore, every time you open your fridge or pantry, you should have good choices that keep you on track!