Bursting with delicious and traditional flavors of curry, this Keto Microwave Vegetable Curry dish is loaded with healthy vegetables such as squash and spinach. It's made creamy and vibrant looking by the coconut cream and curry paste blended with it.
Vegetables are an essential part of the keto diet. Actually, whether we are on a diet or not, it is really important that we do not forget to eat vegetables and leafy greens. It brings a lot of benefits and does wonder to our bodies. There are wide options on veggies and not all are keto-friendly. Few of the approved ones are squash and spinach. These two are loaded with nutrients and low-carb making it a perfect fit for your keto meals.
One thing I like about vegetables is that they are easy to cook, and there are different ways on how to cook it. In this particular curry recipe, it only took 5 minutes to prepare, making it a great deal for people who are always busy and on-the-go.
This dish absolutely has amazing flavors and worth including in your meal plan!
---
Preparation/cooking time: 5 minutes
Servings: 1
Ingredients:
1 Tbsp Olive Oil
100 grams Butternut Squash
50 grams of Spinach
1 Tbsp White Onions, diced
Salt
1 Tbsp yellow Curry Paste
100 grams of Coconut Cream
Procedure:
Prepare all the ingredients.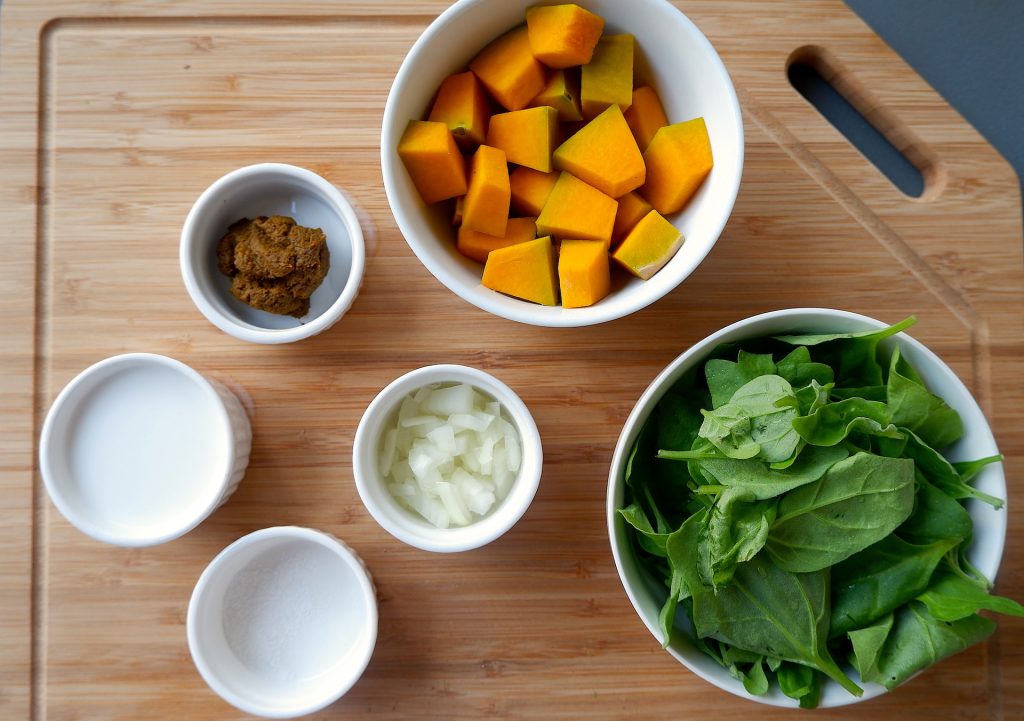 2. Grease the bowl with olive oil.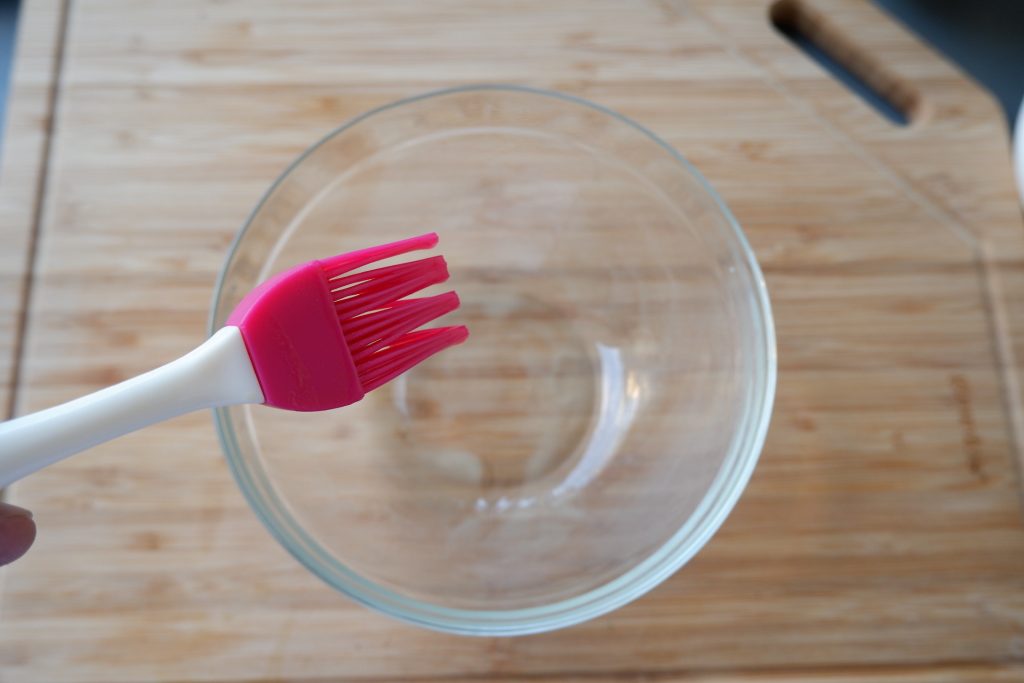 3. Add all the vegetables and season with salt and curry paste.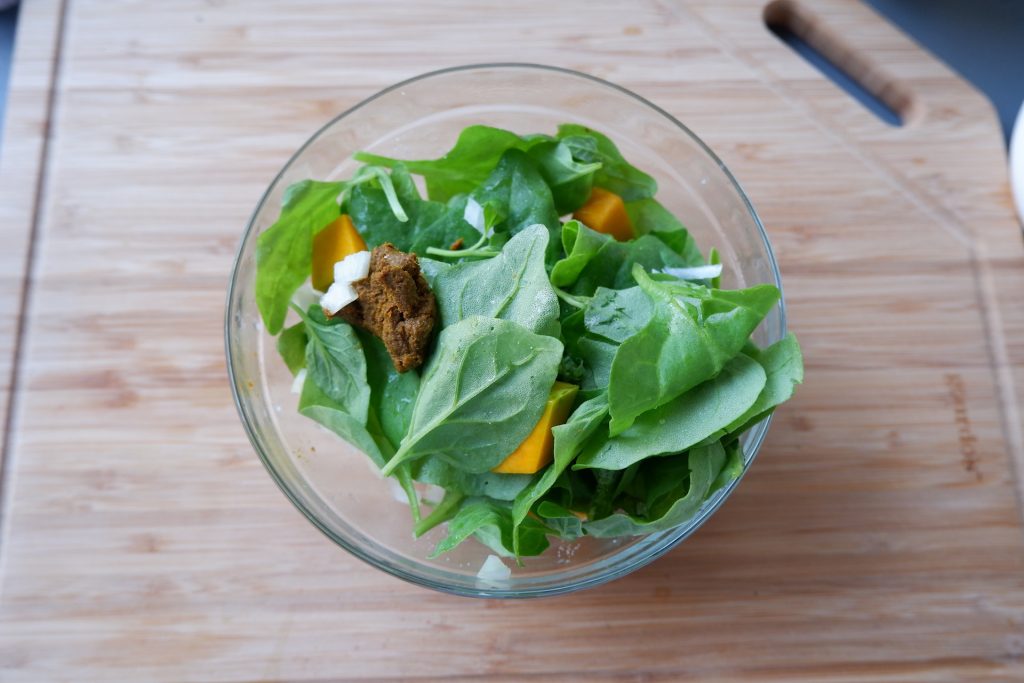 4. Add coconut cream and mix until well combined. Microwave for 5 minutes.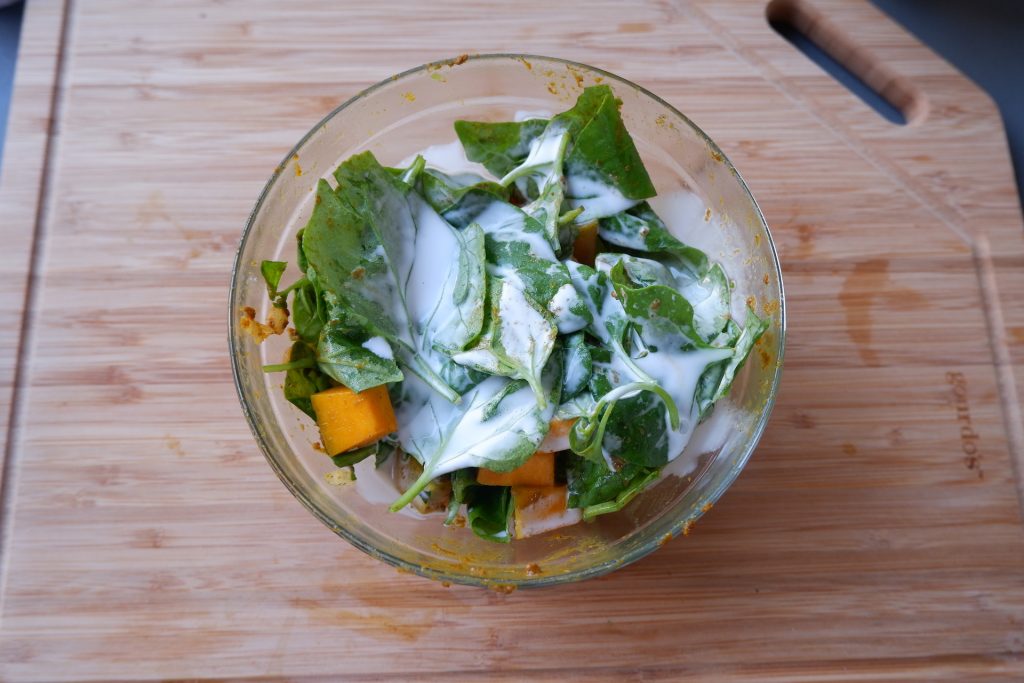 5. Serve while still hot.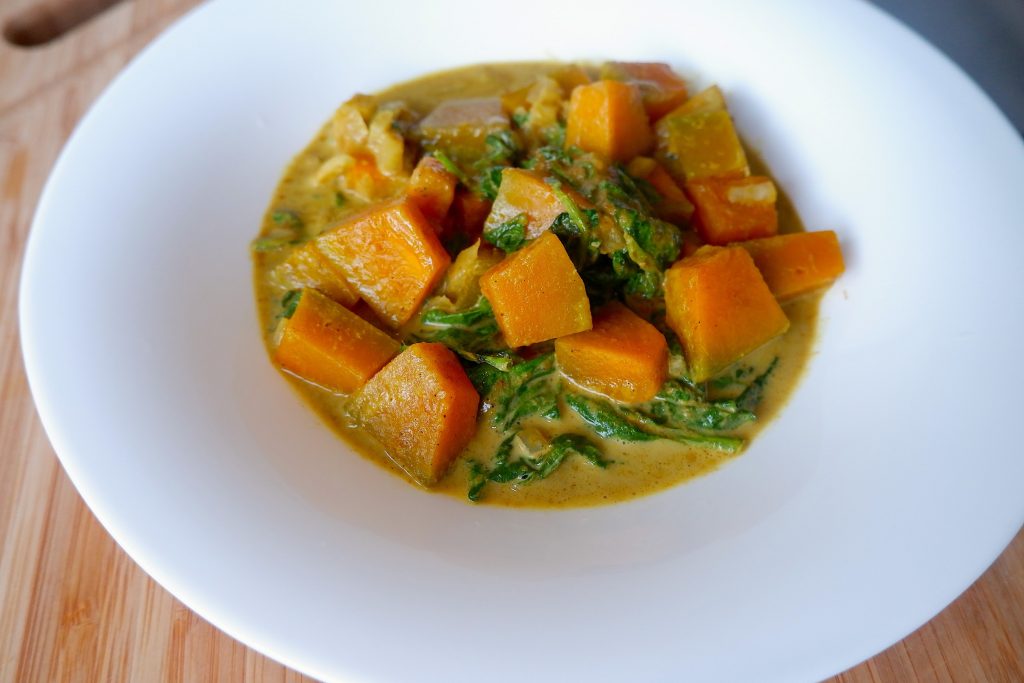 ---
Nutritional Information:
Energy – 573.6 kcal
Protein – 6.4g
Fat – 50g
Carbohydrates – 24.5g
---
Watch the video on how to prepare Keto Microwave Vegetable Curry:
Follow us on Pinterest and subscribe to our YouTube channel.