Who would've thought these small treats are filling and energizing at the same time? These Chewy Keto Peanut Butter Granola Bar may be small but it is loaded with nutritious ingredients. They're great to be eaten during snack time.
These bars are keto-approved because they are made without the traditional oats that we can buy at the stores. They are made perfectly for low carb eaters who want healthy snacks on-the-go because they are easy to make. The nice thing about this recipe is that it needs minimal ingredients and does not require any baking at all! You just need to chill at least 30 minutes to 1 hour before you can get your hands on these delicious bars! If you have crunch cravings, this will give you satisfaction because of its combined texture and a little bit of sweetness.
You'll become obsessed with these Chewy Keto Peanut Butter Granola Bar, so it's better to always keep recipes like this on hand.
---
Preparation time: 15 minutes
Servings: 2
Ingredients:
2 Tbsp Peanut Butter
1 Tbsp MCT oil
¼ tsp Vanilla Extract
⅛ tsp Cinnamon powder
1 Tbsp Almond Flour
1 tsp Chia Seeds
¼ cup raw Pecans, Walnuts and Almonds, chopped
Procedure:
Prepare all the ingredients.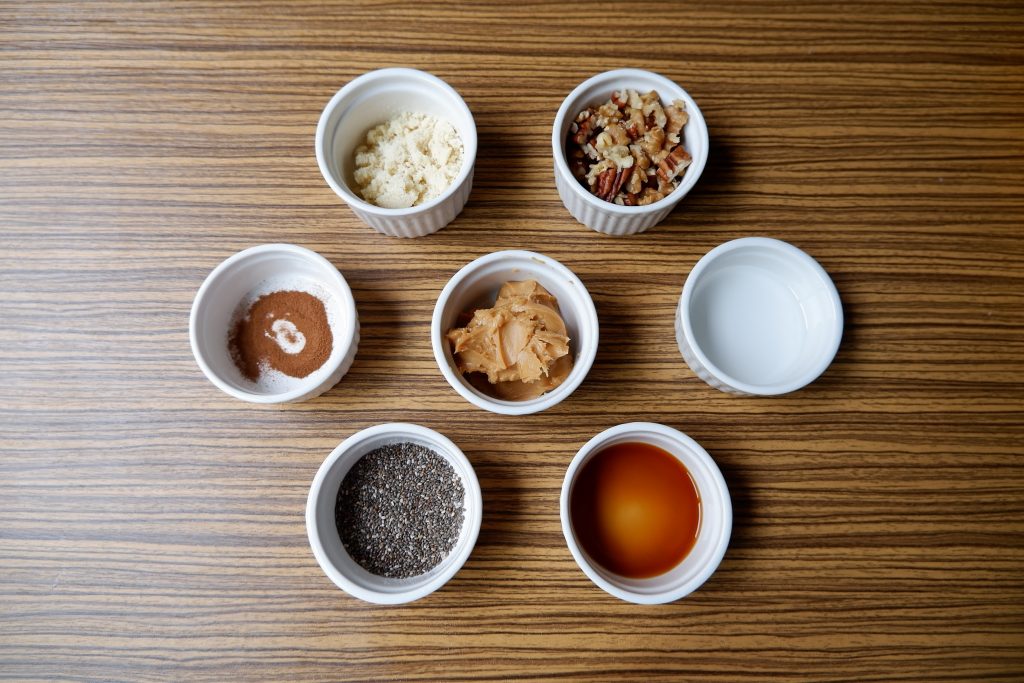 2. Heat a pan and add peanut butter, MCT oil, vanilla extract, and cinnamon powder.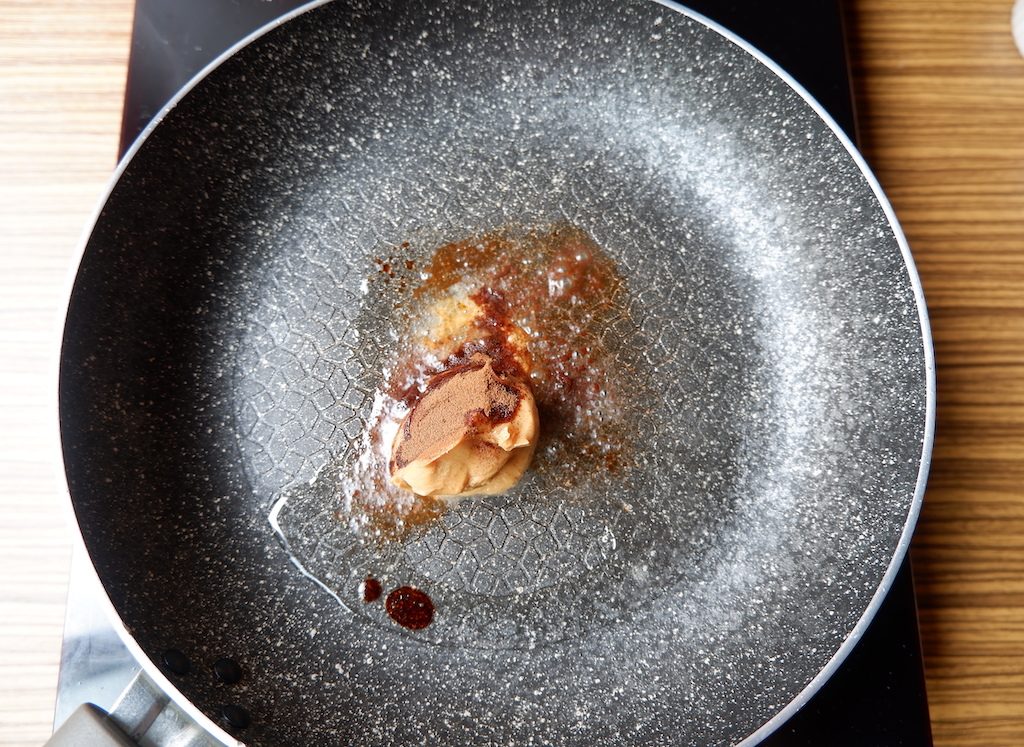 3. Mix the mixture until well combined.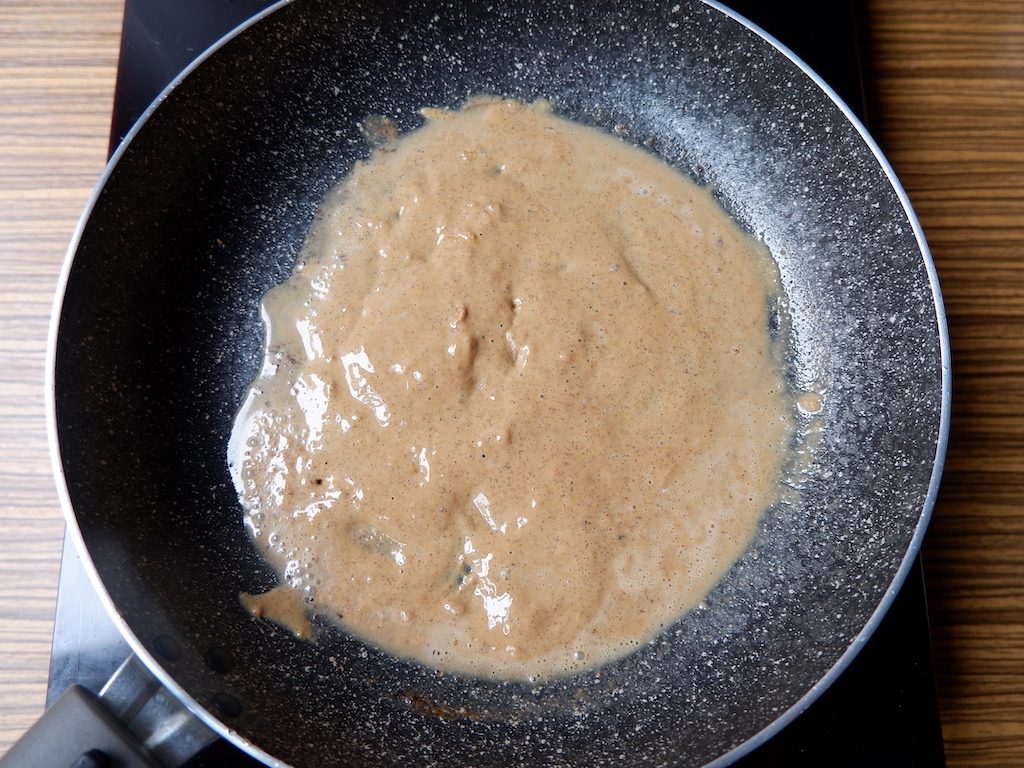 4. Using a spatula, make sure that the mixture is smooth.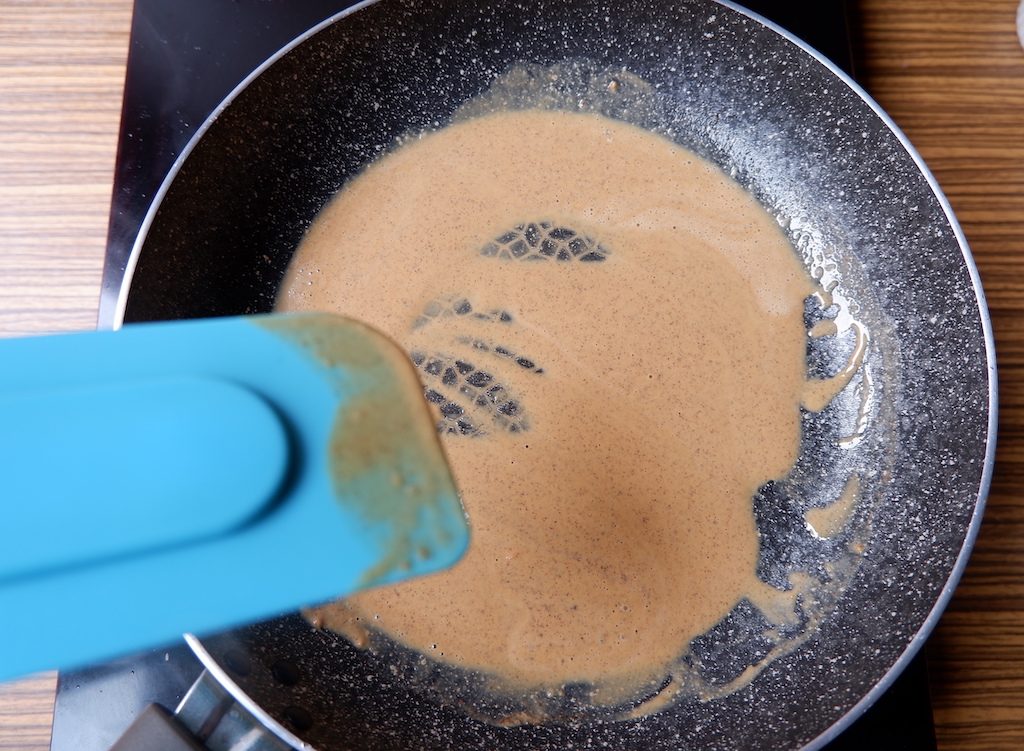 5. Add the rest of the ingredients.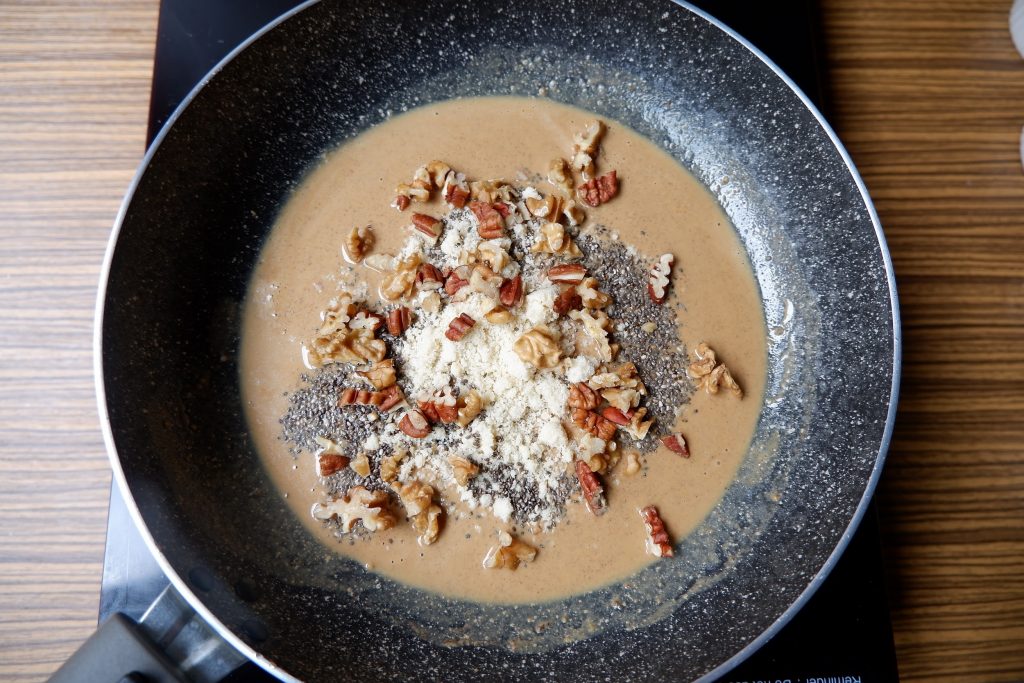 6. Mix again until the mixture is well incorporated. Remove from heat.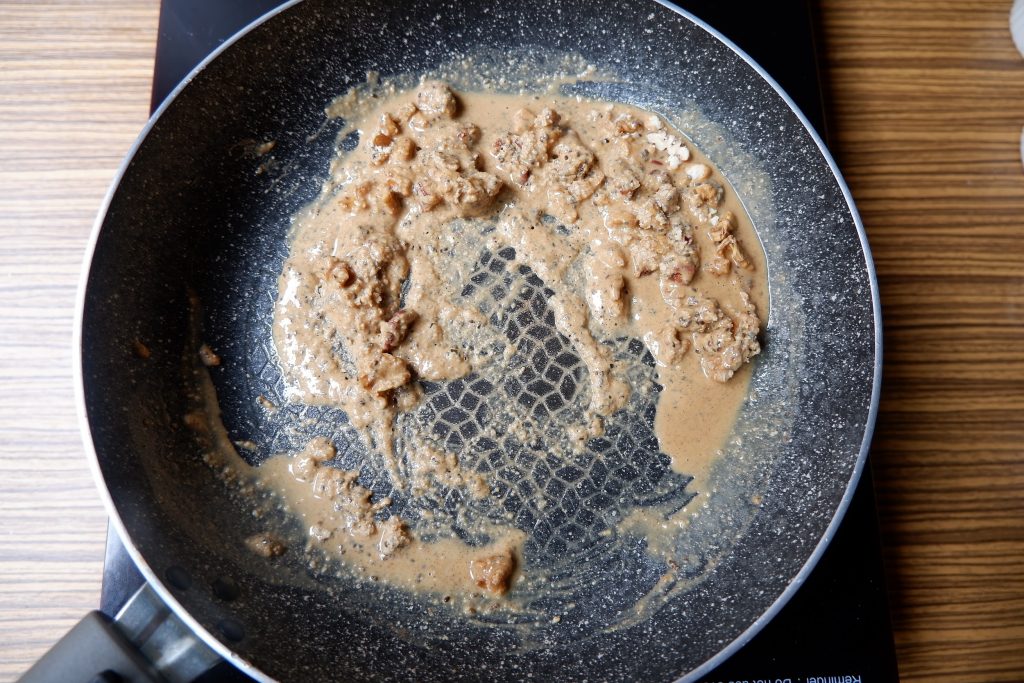 7. Place the mixture into a container and press it firmly to get a good texture and shape.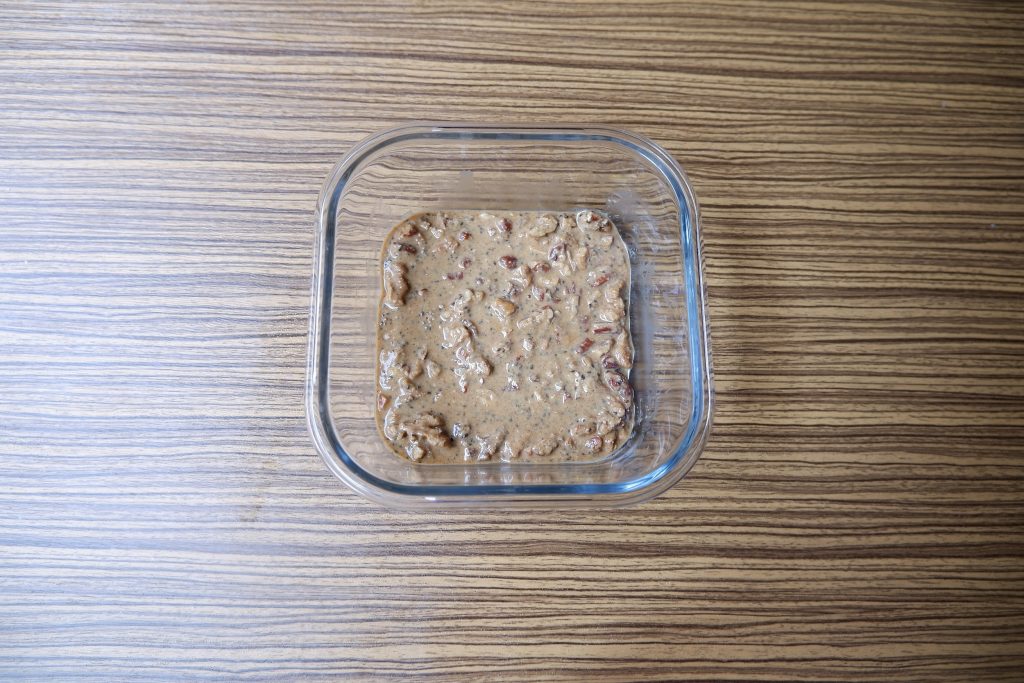 8. Place inside the refrigerator and chill for 30 minutes to 1 hour.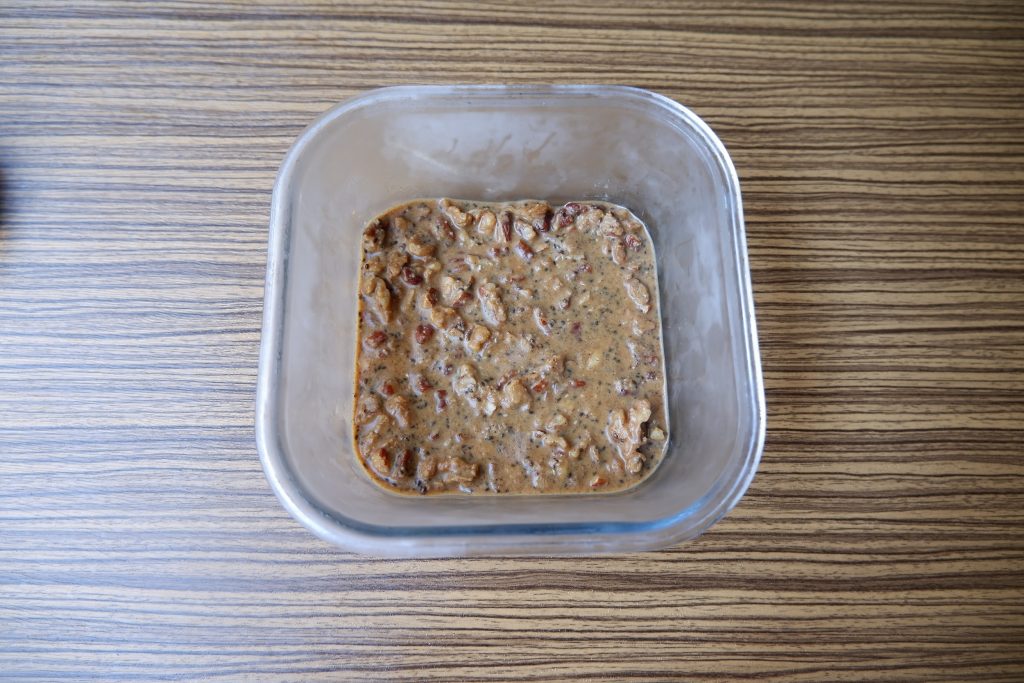 9. Take out from the chiller and slice into squares. Serve.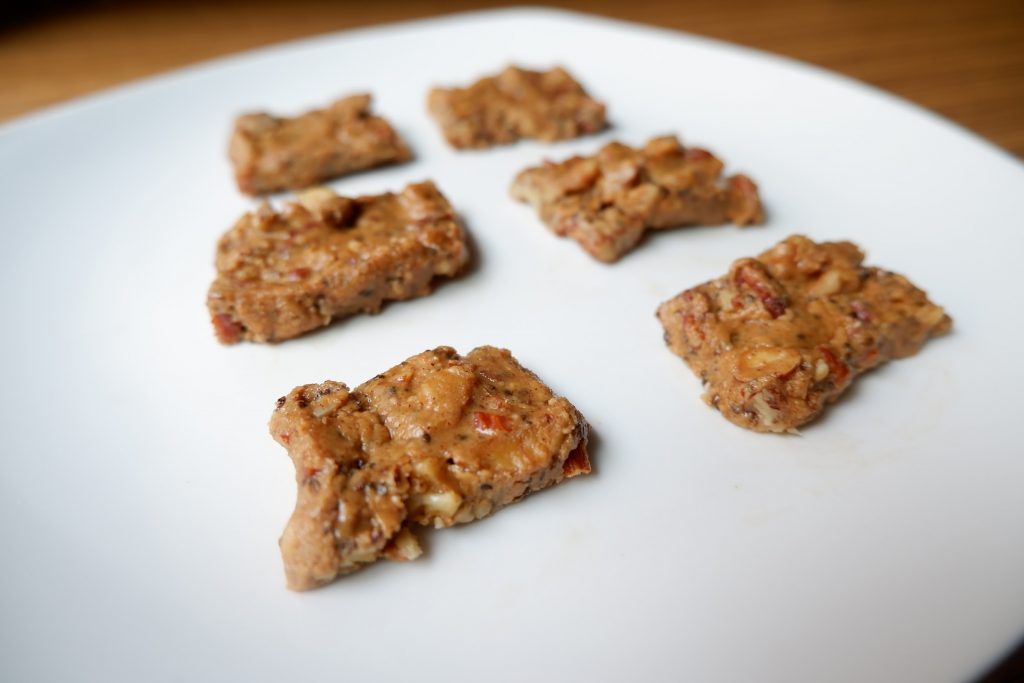 ---
Nutritional Information:
Energy – 402 kcal
Protein – 9.9g
Fat – 35.6g
Carbohydrates – 10.5g
---
Watch the video on how to prepare Chewy Keto Peanut Butter Granola Bar:
Follow us on Pinterest and subscribe to our YouTube channel.