An appetizing dish that is very creamy and cheesy at the same time — that's what Keto Cheesy Asparagus and Bacon recipe is all about!
Would you agree that any meals with cheese and cream are much better? Consuming this delectable dish wouldn't make you feel like you are on a diet because it is so good! When on keto, it's great to have a balance of veggies and meat or fish on your meals. You can experiment on what you want to include in your meal planning because the ketogenic diet has a lot of varieties. Just like this keto cheesy asparagus and bacon that's so simple yet nourishing at the same time. A little bit of some cheese and cream certainly goes a long way!
This is an impressive dish to serve over dinner. So what are you waiting for? Give this recipe a go, and you be the judge!
---
Preparation time: 15 minutes
Servings: 2
Ingredients:
2 Tbsp Olive Oil
70 grams Asparagus, sliced
2 slices Bacon, diced
2 Tbsp White Onions, diced
30 grams Sour Cream
¼ cup Heavy Cream
30 grams of Cream Cheese
30 grams Mozzarella Cheese
Toppings: 30 grams Feta Cheese, crumbled
Procedure:
Prepare all the ingredients.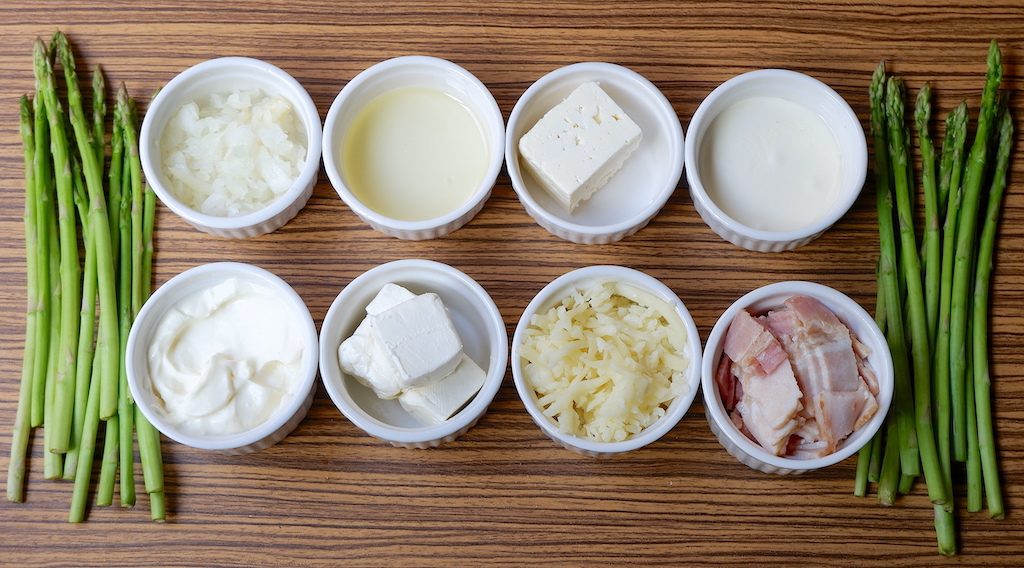 2. Heat a pan and add olive oil.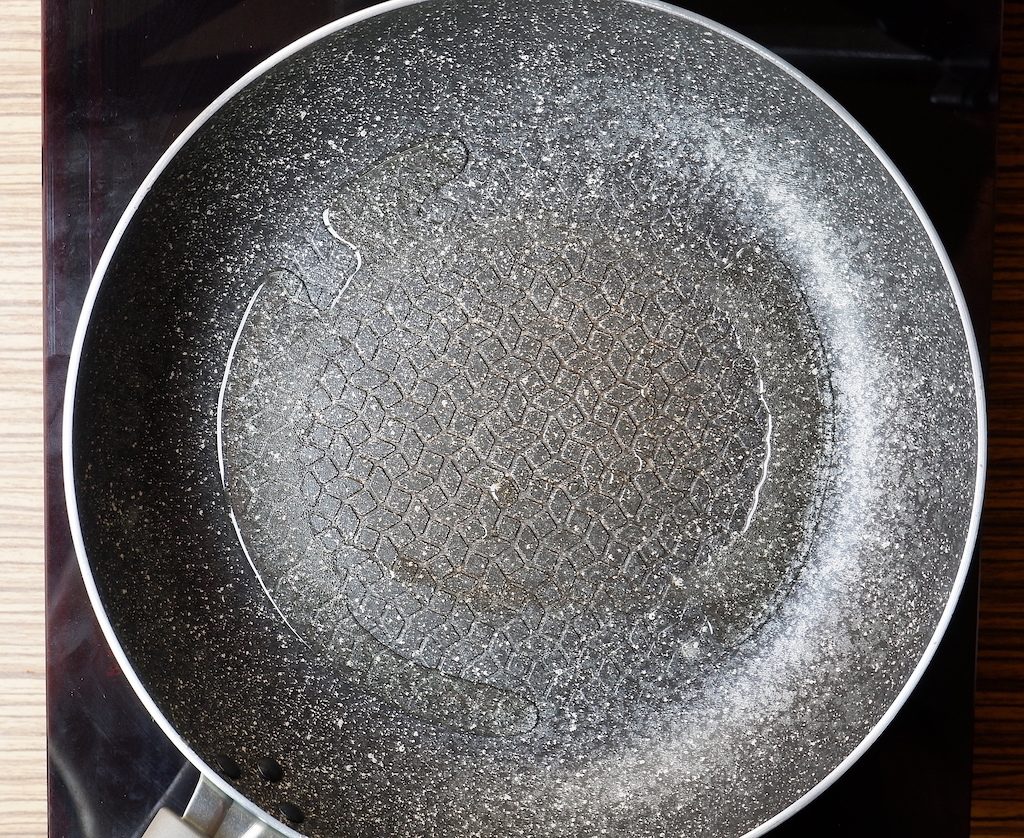 3. Add the asparagus and cook for 1 minute.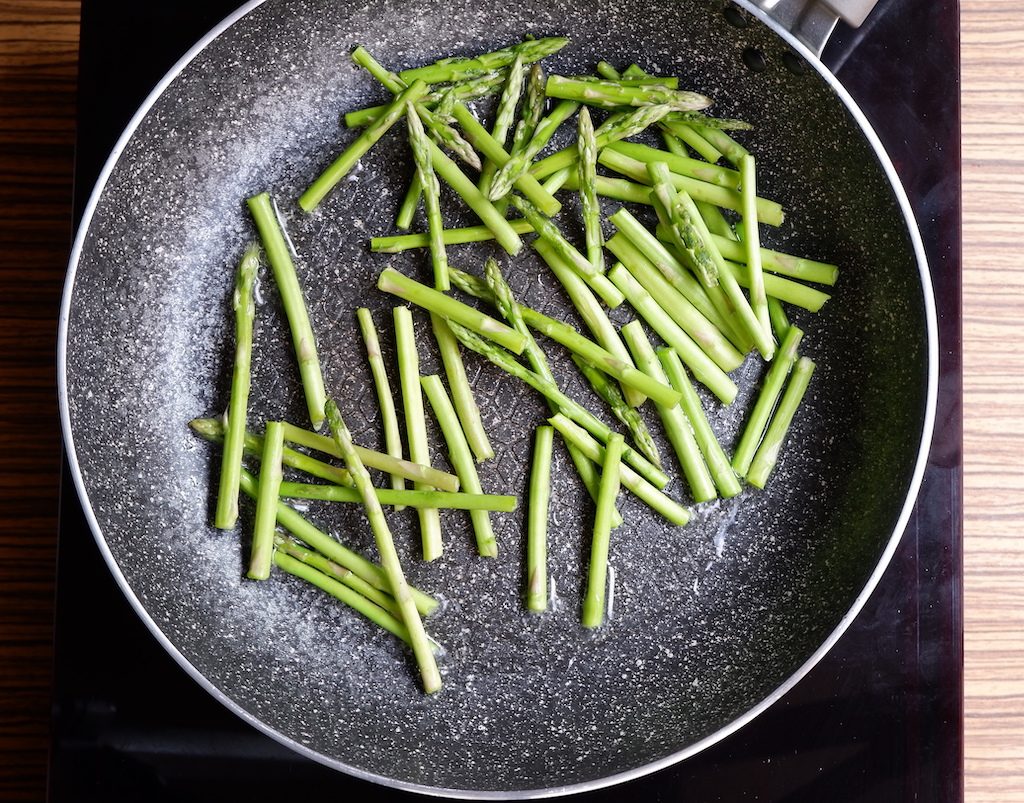 4. Add the bacon and cook for 1 minute.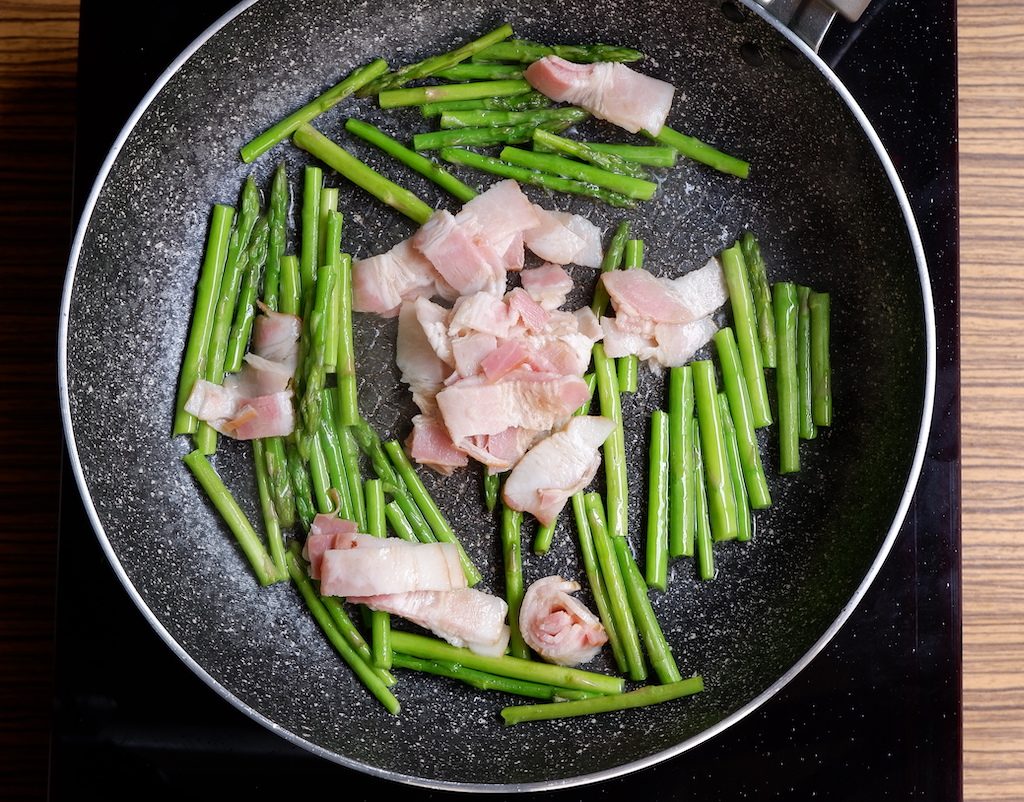 5. Add and saute the white onions.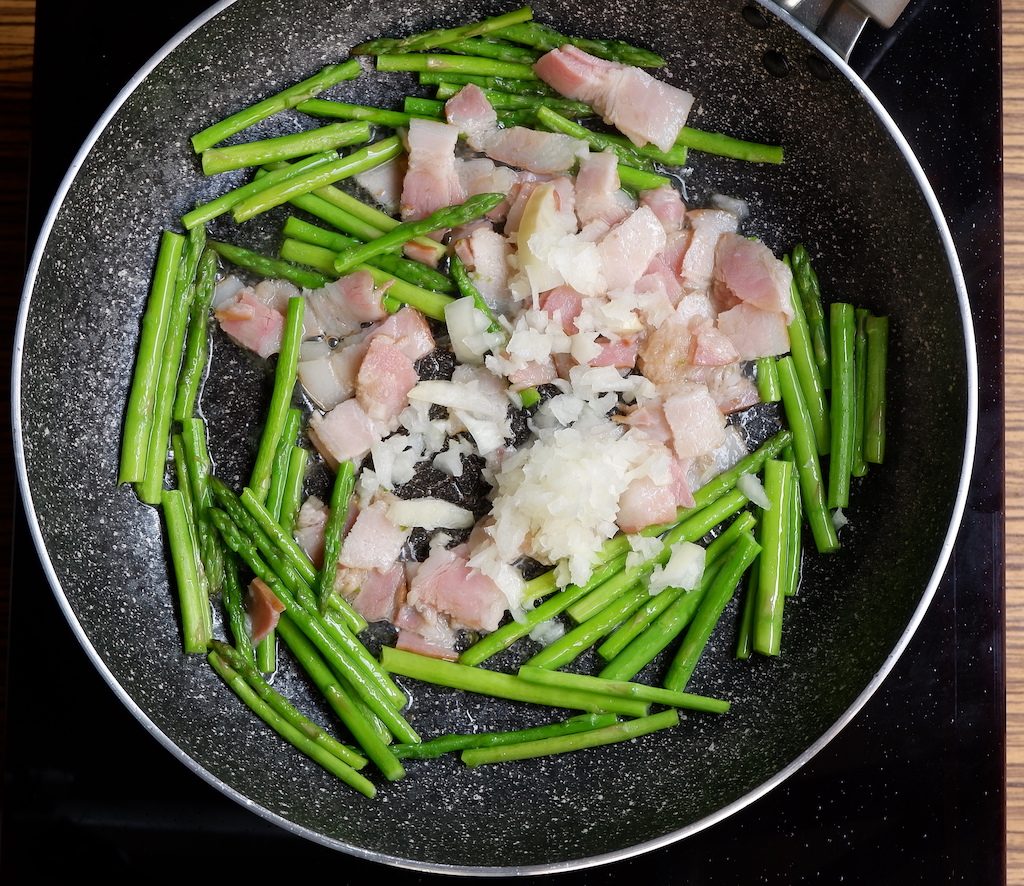 6. Pour over the heavy cream and sour cream. Mix until well combined.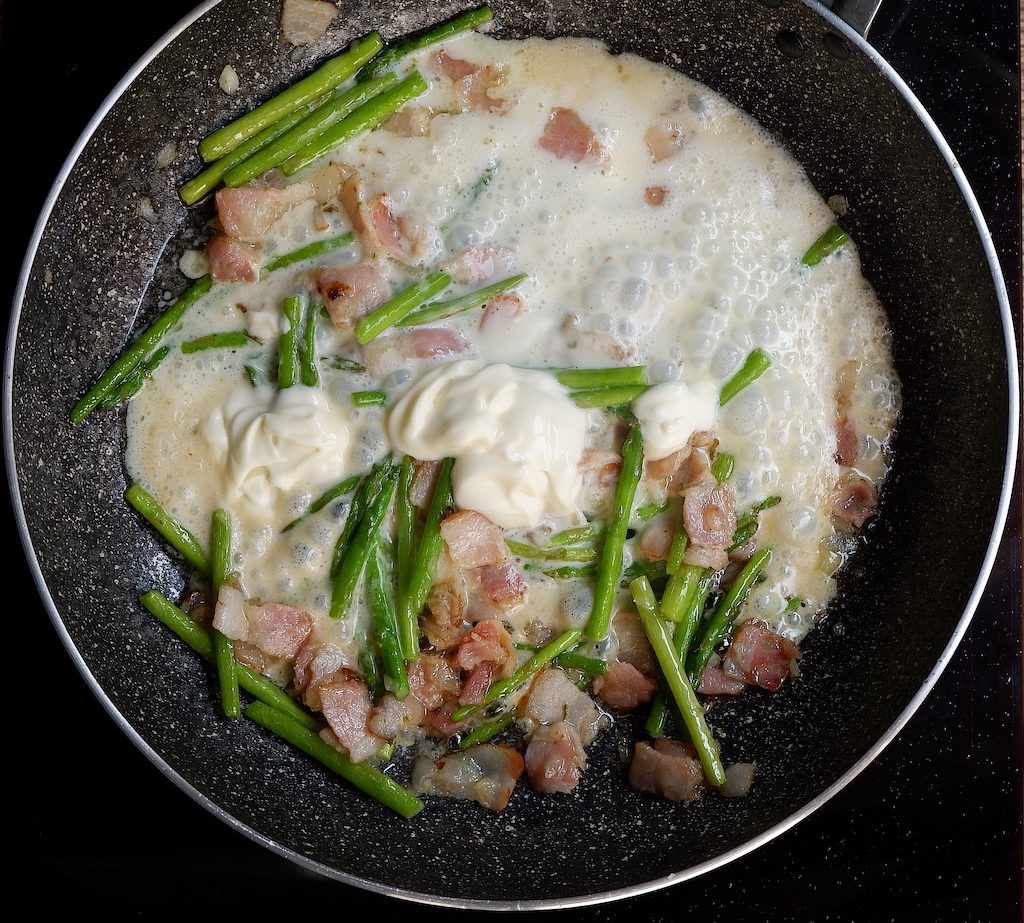 7. Add the cream cheese and allow to melt. Combine evenly.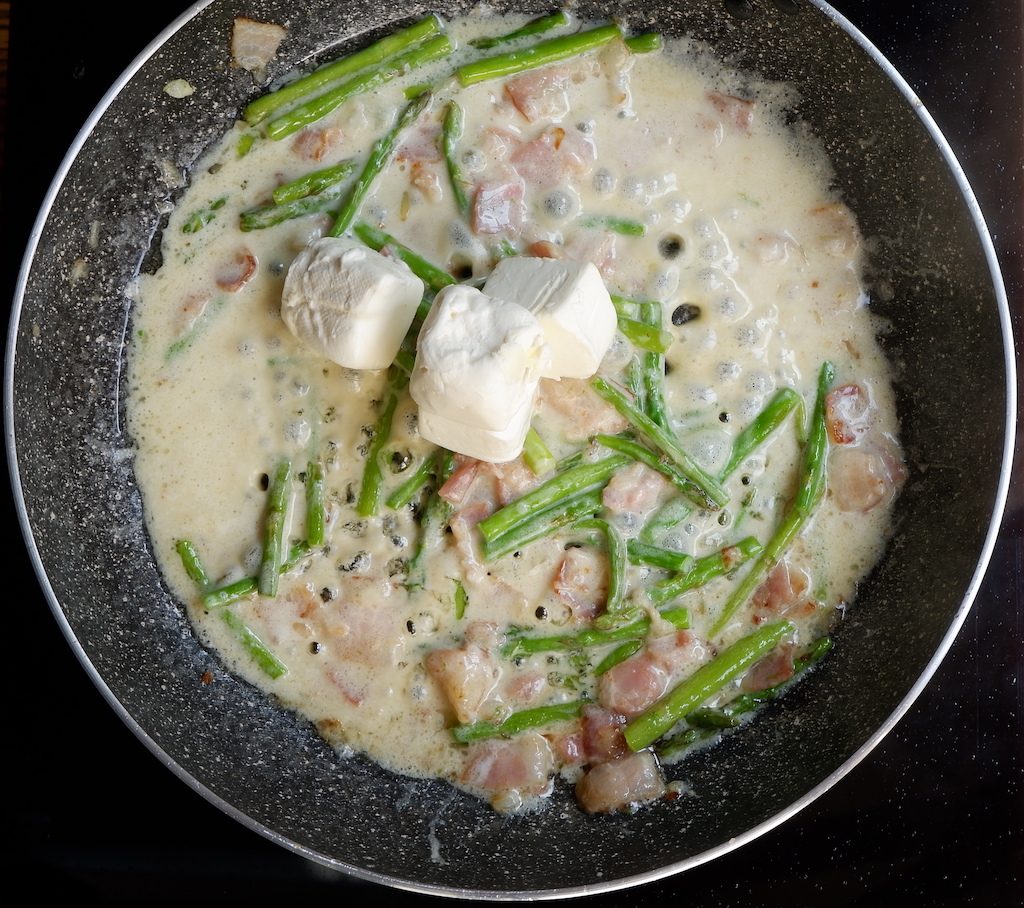 8. Add the mozzarella cheese.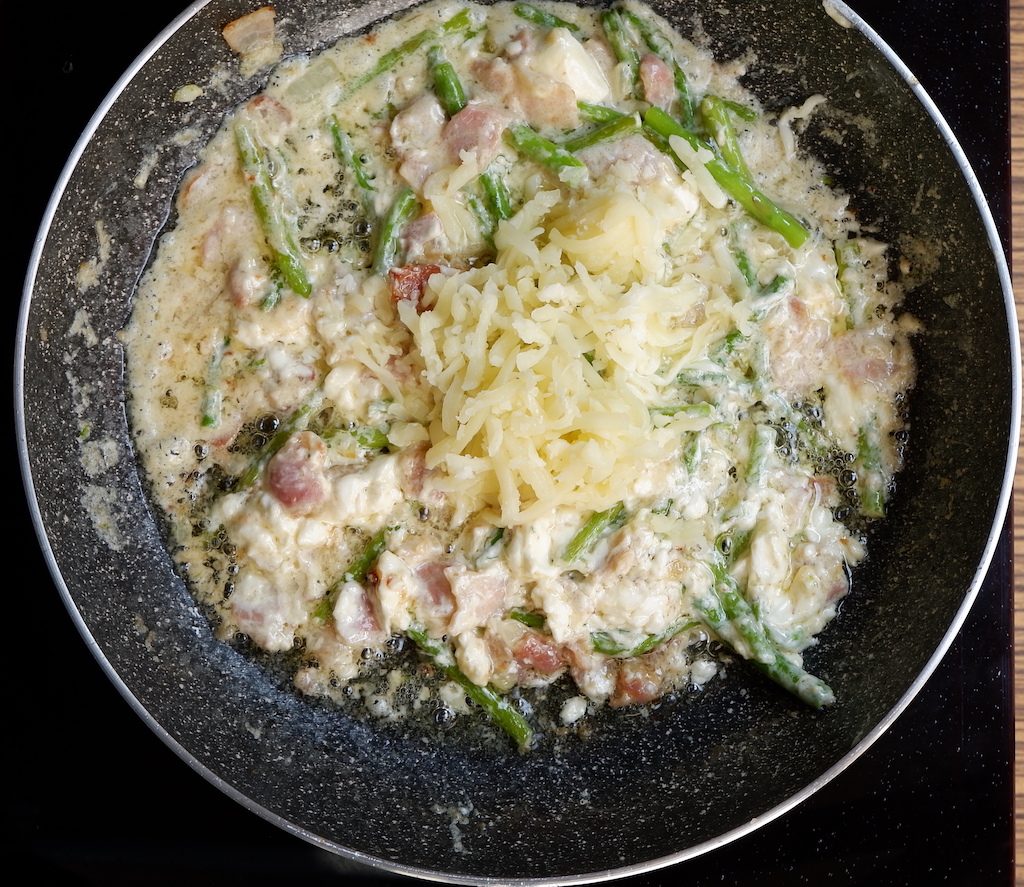 9. Season with salt and pepper. Mix again.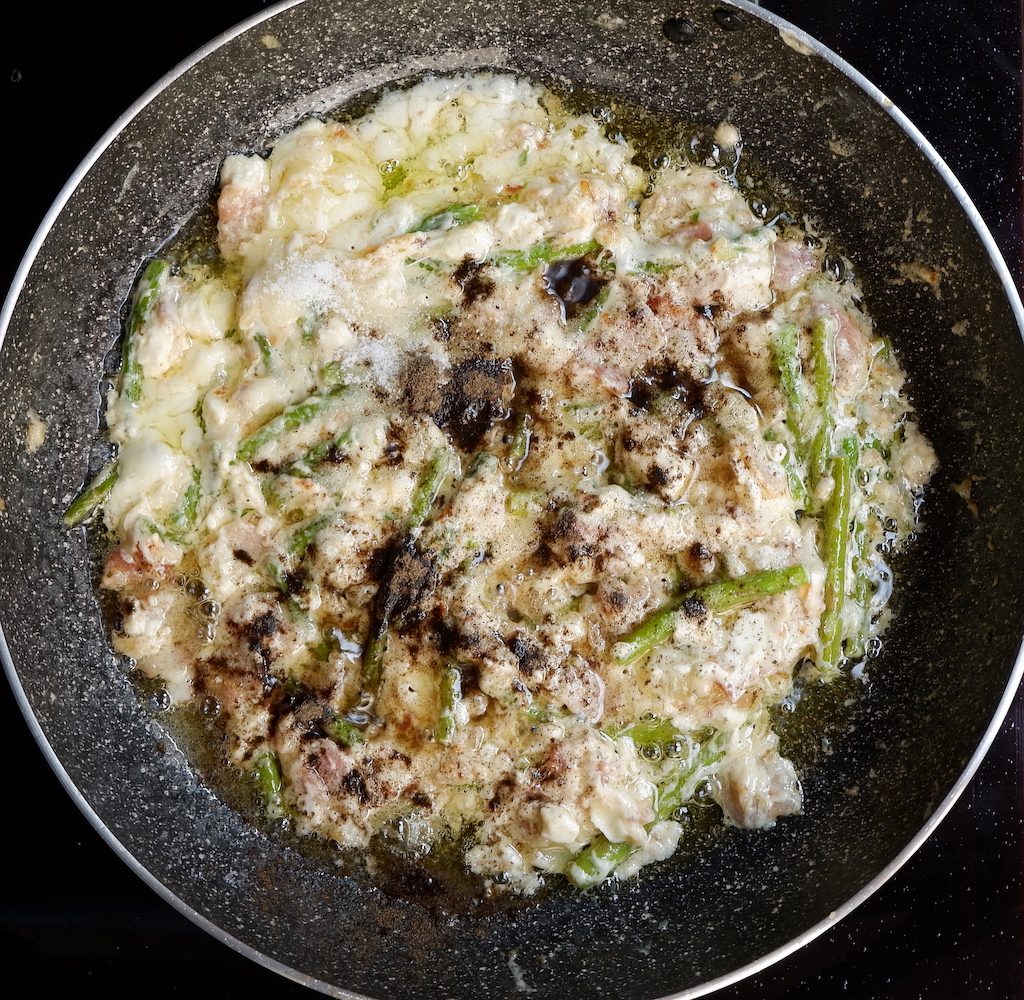 10. Serve on a plate and top it with feta cheese.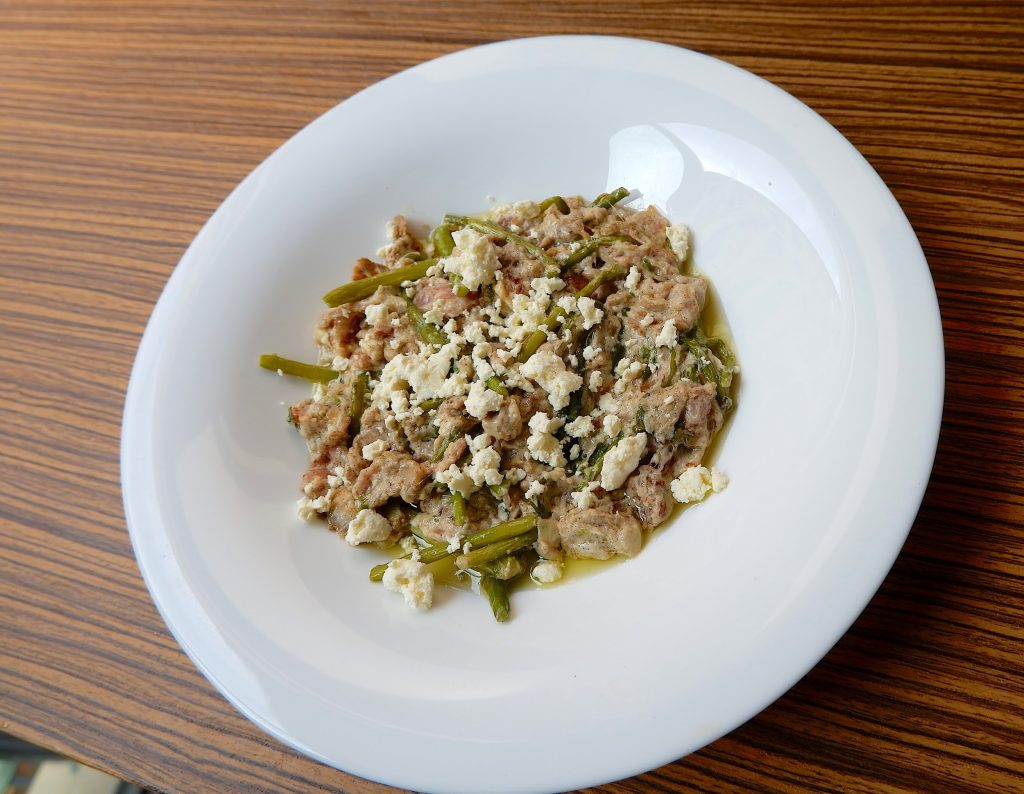 ---
Nutritional Information:
Energy – 516.6 kcal
Protein – 11.4g
Fat – 49.8g
Carbohydrates – 5.7g
---
Watch the video on how to prepare Keto Cheesy Asparagus and Bacon:
Follow us on Pinterest and subscribe to our YouTube channel.