Cauliflower has been one of the most used ingredients on keto. Not only because it is filling but also because it is delicious and there are many different recipes you can use it for. This time you'll get a Crunchy Keto Cauliflower Salad that you will fall in love with.
If you miss rice, cauliflower is a great alternative. It is low in carbs which makes it an ideal alternative to rice, pasta, and potatoes. Perfect to have any time of the day, breakfast, lunch or even dinner! Plus, this salad can be your go-to meal during your busy days. Cauliflower is so versatile and offers a lot of nutritious benefits. Did I mention scrumptious too, especially when combined with different spices and healthy ingredients?
This Crunchy Keto Cauliflower Salad is absolutely one of the best ways to enjoy the keto diet while staying on track with your health goals.
---
Preparation time: 5 minutes
Cooking time: 1 minute
Servings: 1
Ingredients:
½ cup Cauliflower rice, cooked 1 minute in the microwave
1 Pickle, chopped
5 Green Olives, cut into circles
½ Roasted Sweet Pepper, chopped
1 oz. Cheese, cut into cubes
3 Basil leaves
2 tsp. Olive oil
1 tsp. Apple cider vinegar
Salt to taste
Procedure:
Place the cauliflower rice in a bowl, and add the chopped pickle and olives.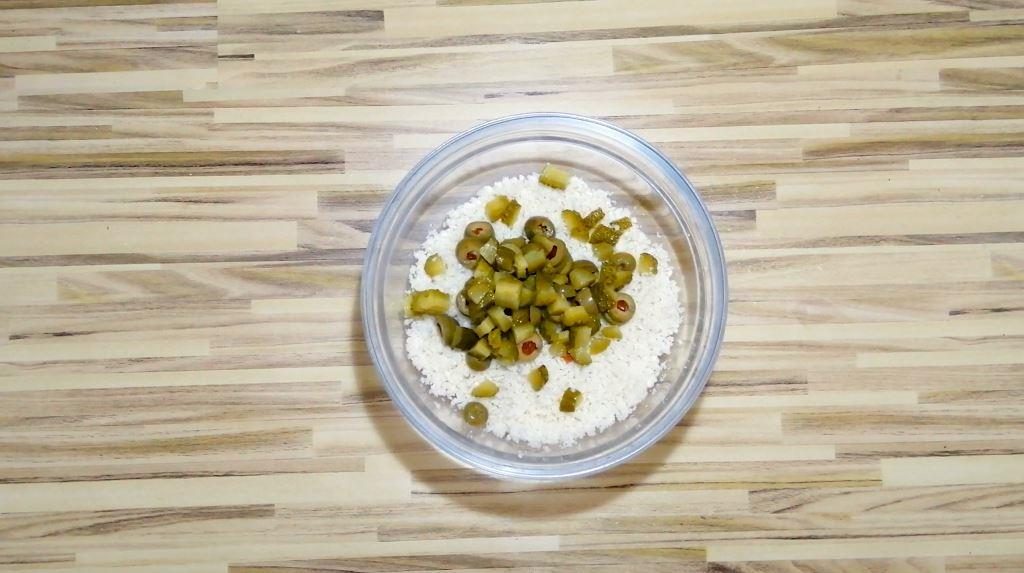 2. Now add the roasted sweet pepper, and cheese.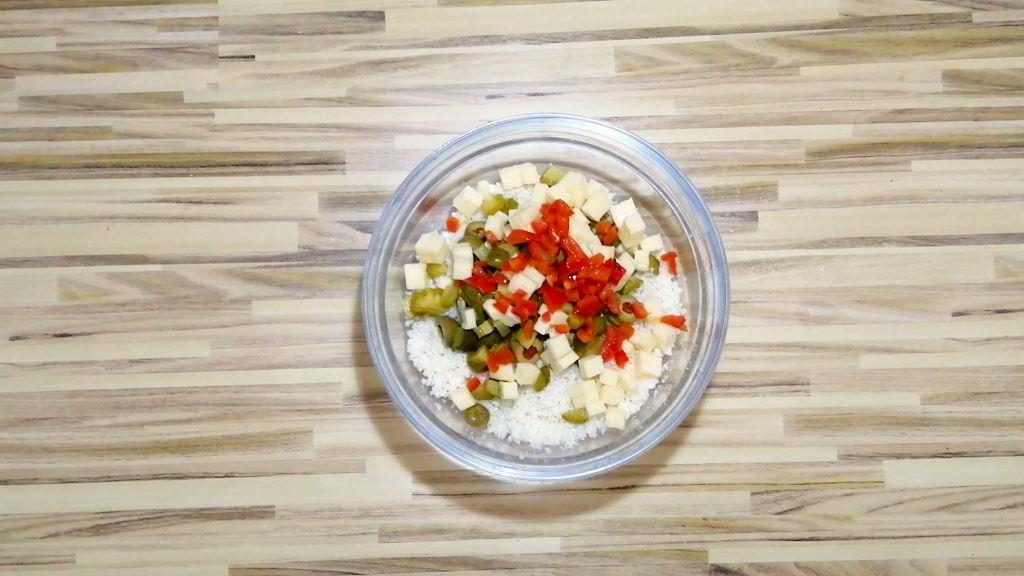 3. Add the basil, olive oil and salt.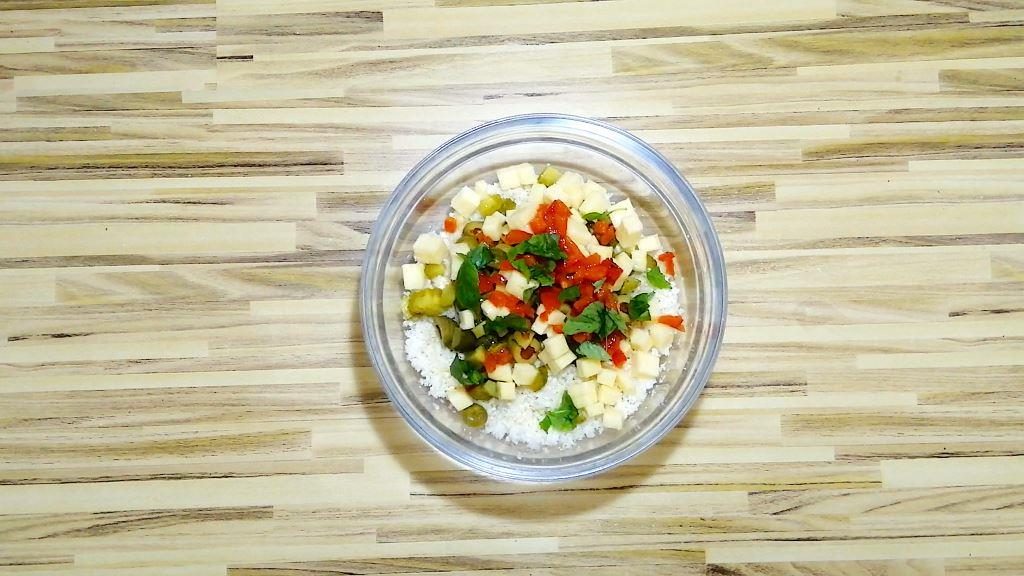 4. Mix well and add the vinegar. Mix again.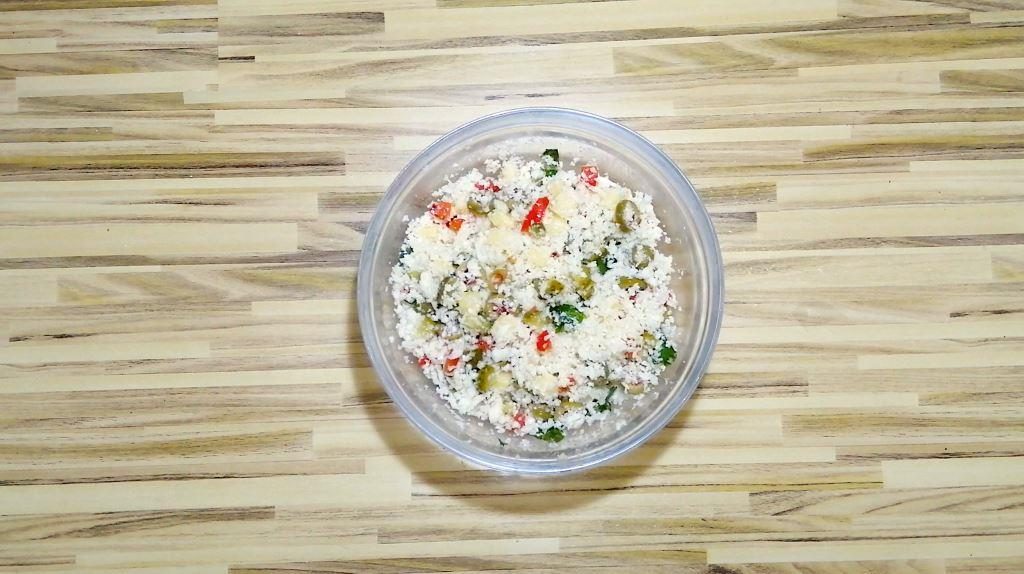 5. Serve and enjoy!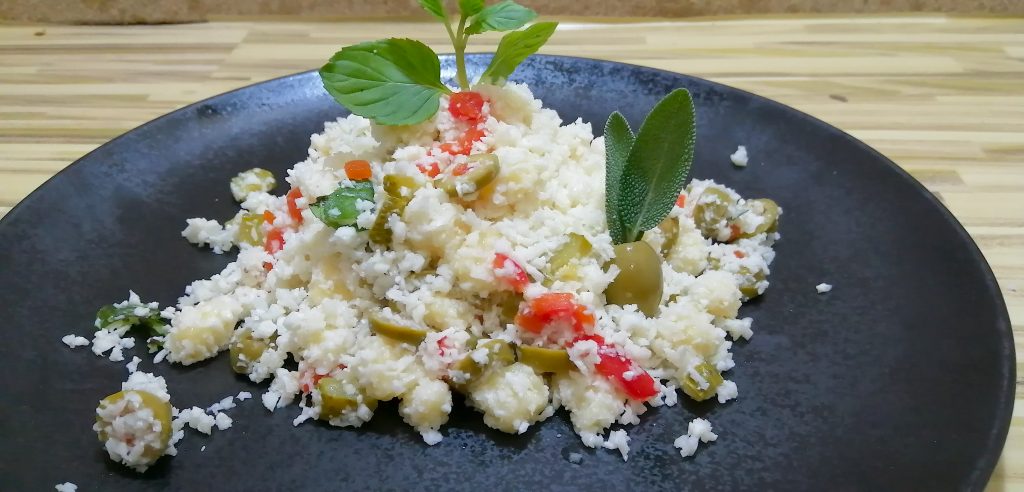 ---
Nutritional Information:
Energy – 276.4 kcal
Protein – 10.1g
Fat – 22.8g
Carbohydrates – 7.7g
---
Watch the video on how to prepare Crunchy Keto Cauliflower Salad:
Follow us on Pinterest and subscribe to our YouTube channel.