A simple but elegant dish to prepare is this Keto Beef Slices with Asparagus. In just 15 minutes you can have a taste of this delicious meal. A few ingredients needed but the taste is mouthwatering! Make sure the beef is cooked well as it tastes better!
Any meat dish, when accompanied by vegetables is a lot better. You'll appreciate it more not only because of its taste but rather the nutrition it can give. Vegetables are an important part of the keto diet because it is a good source of vitamins, antioxidants, and fiber so do not forget to include it in your meals. A perfect example is asparagus which is known to have very very low carb content. You can eat a healthy portion with no problem at all. Definitely a staple on keto.
This dish will surely satisfy all your needs and it comes together quickly too. Great to be served during a busy weeknight dinner.
---
Preparation/cooking time: 
Serving: 1
Ingredients:
2 Tbsp Butter
150 grams Beef Sirloin, sliced
1 tsp Lemon Juice
2 tsp Coconut Aminos
1 Garlic Clove, minced
50 grams Asparagus, sliced
1 Tbsp Leeks, diced
Procedure:
Prepare all the ingredients.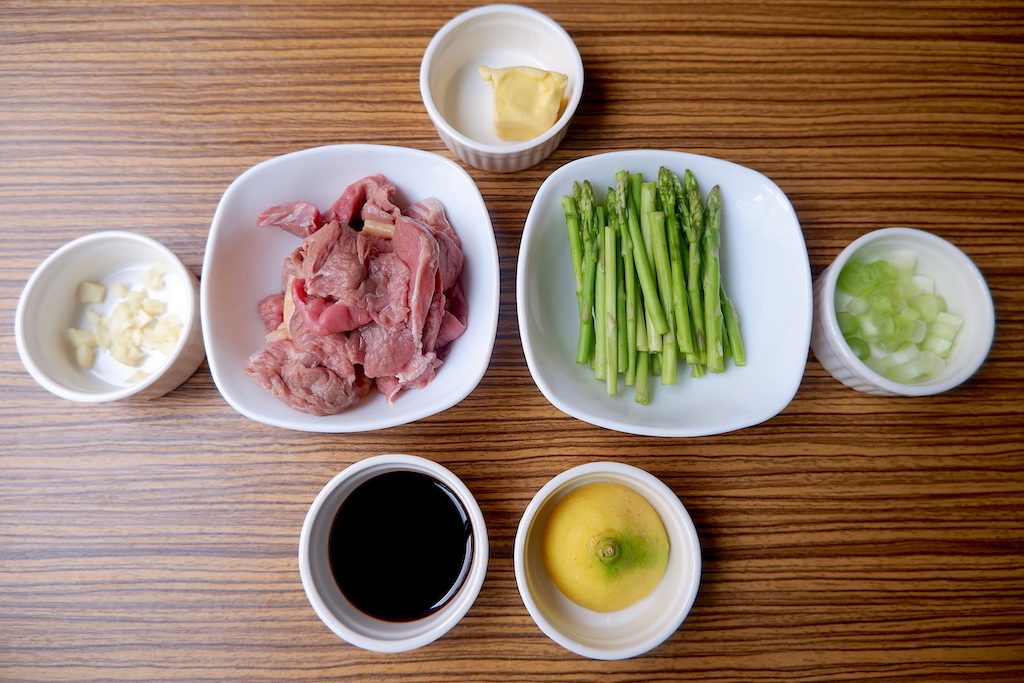 2. Heat the pan and melt the butter.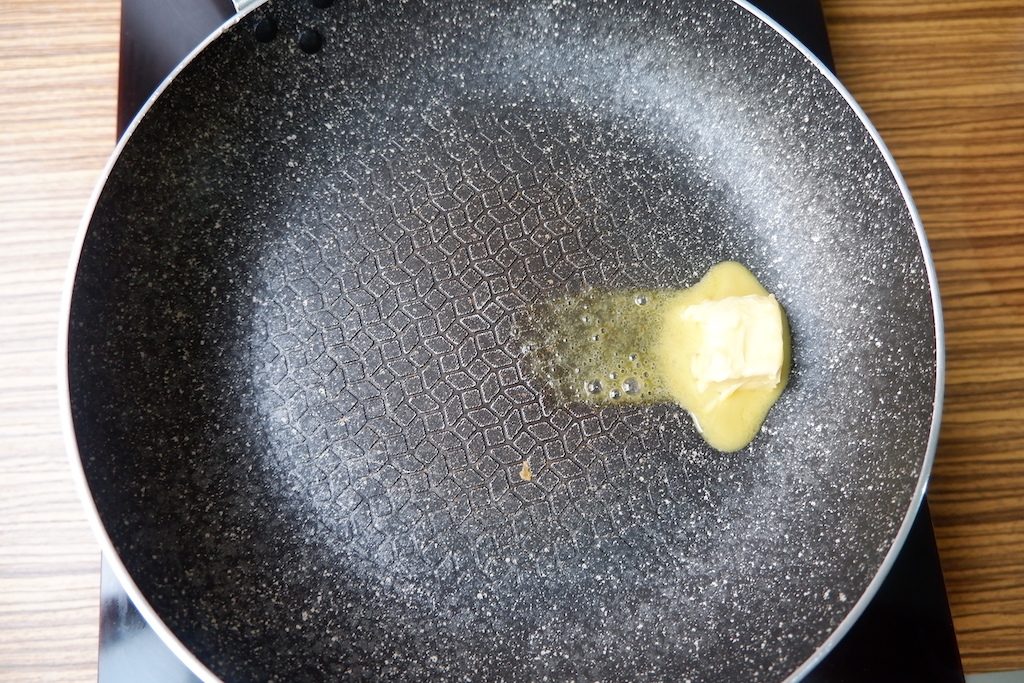 3. Add the beef slices and cook until brown.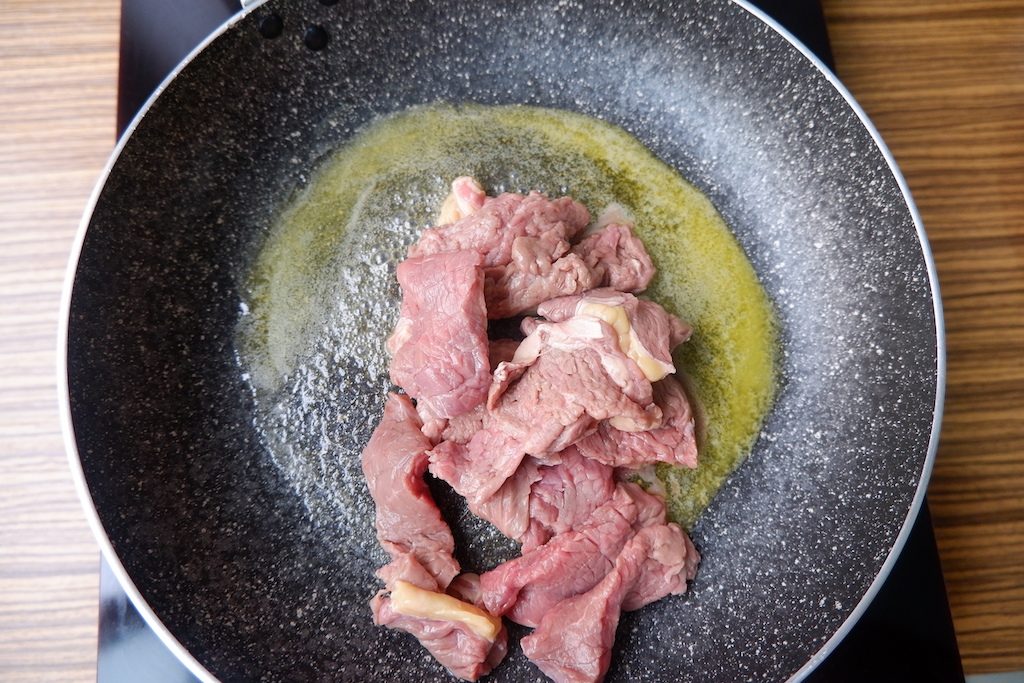 4. Season with coconut aminos.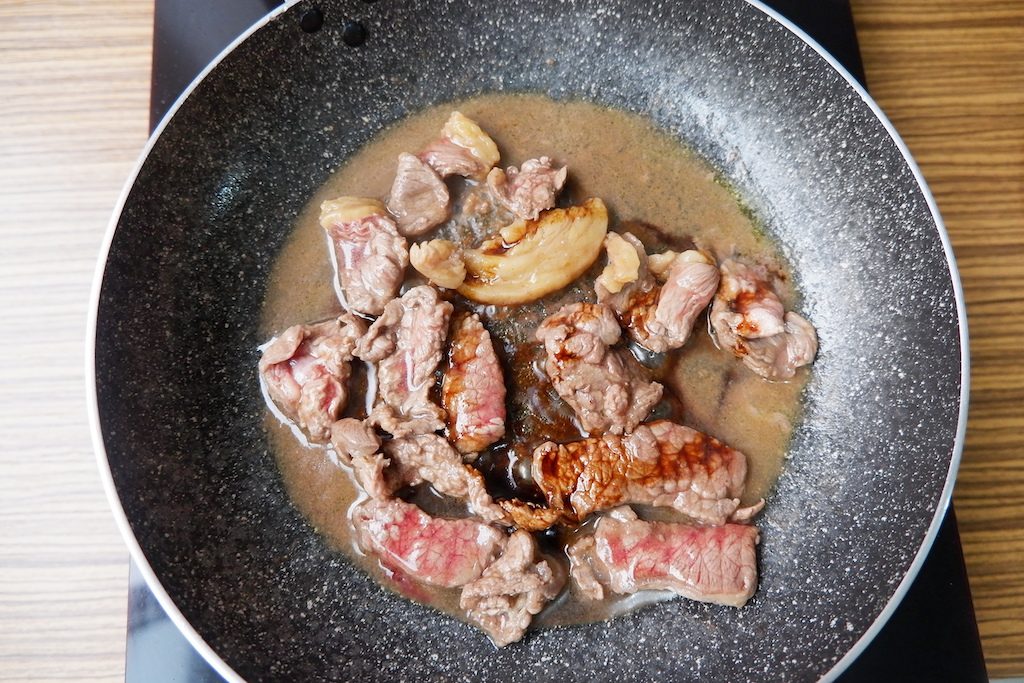 5. Squeeze lemon juice.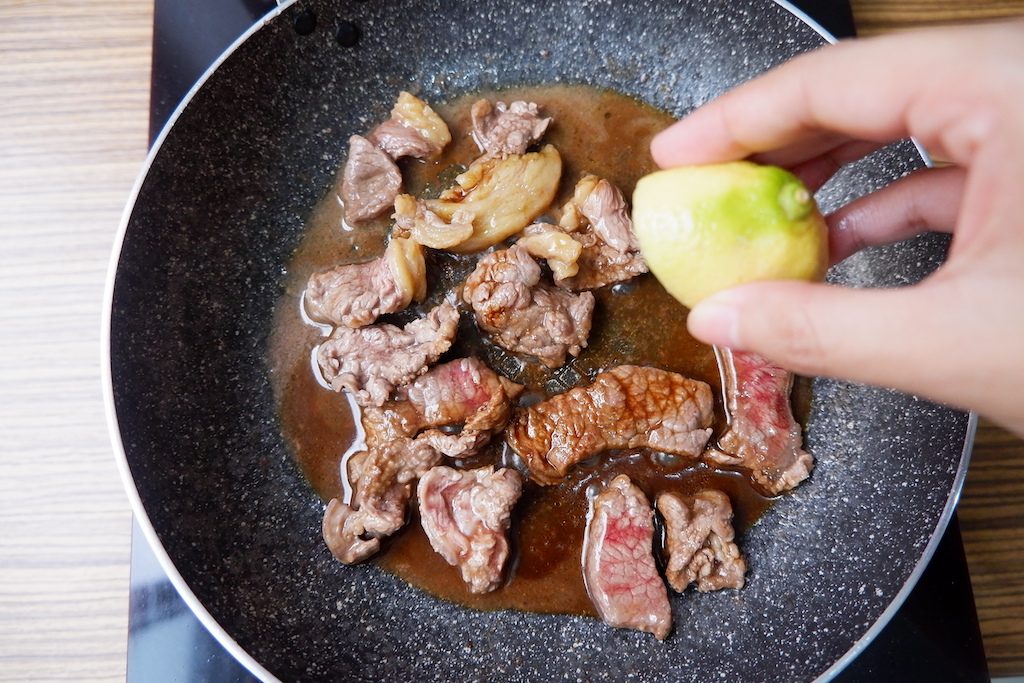 6. Add the garlic, leeks, and asparagus.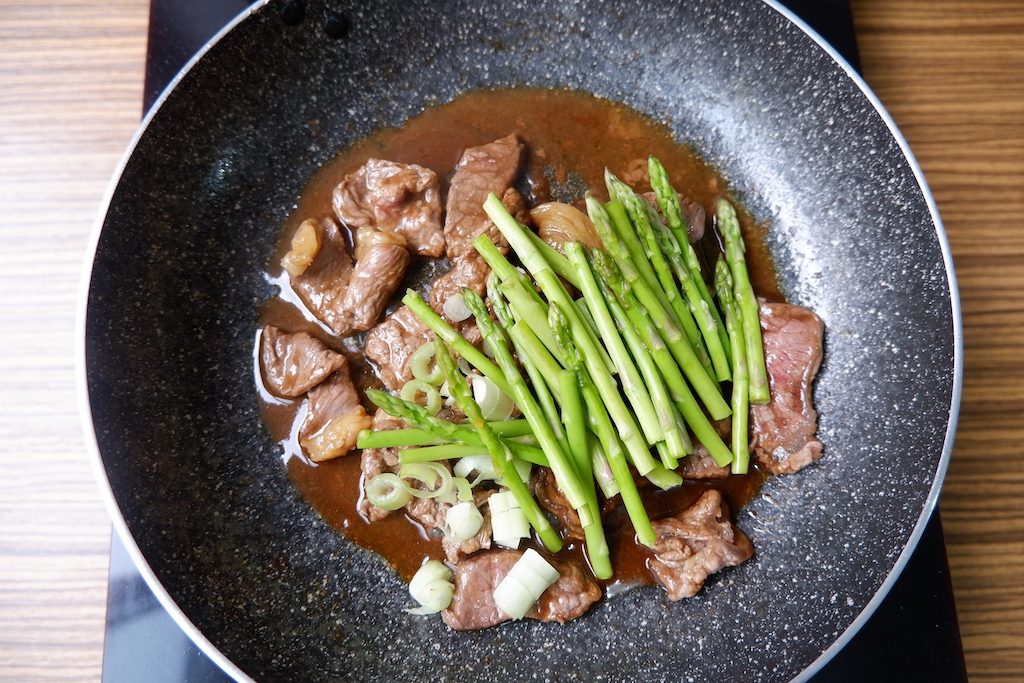 7. Mix until well combined.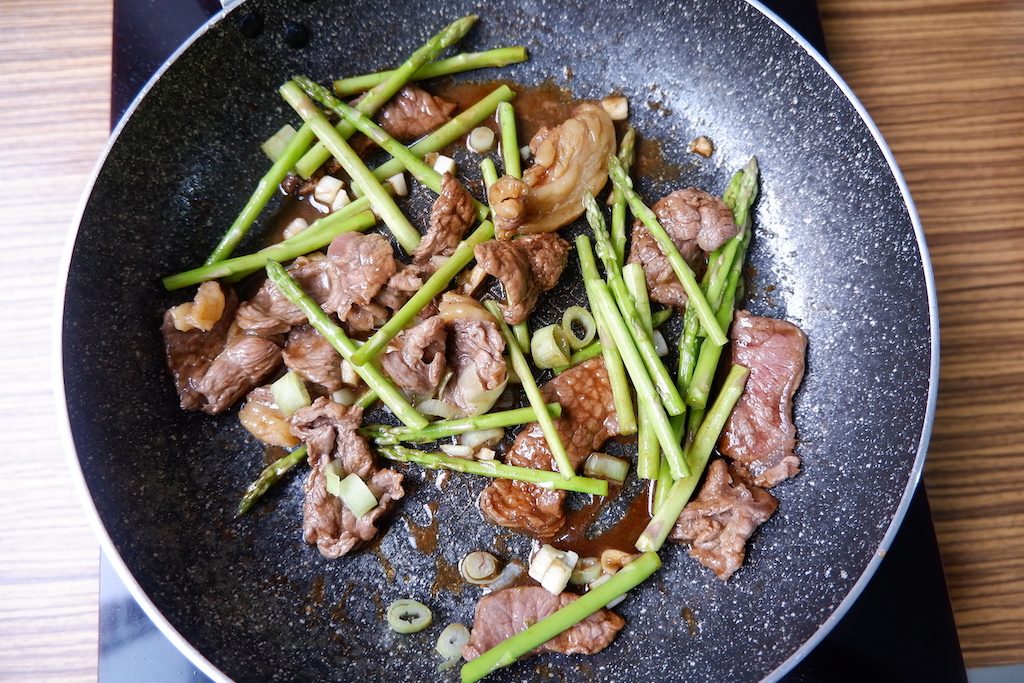 8. Season with salt and pepper.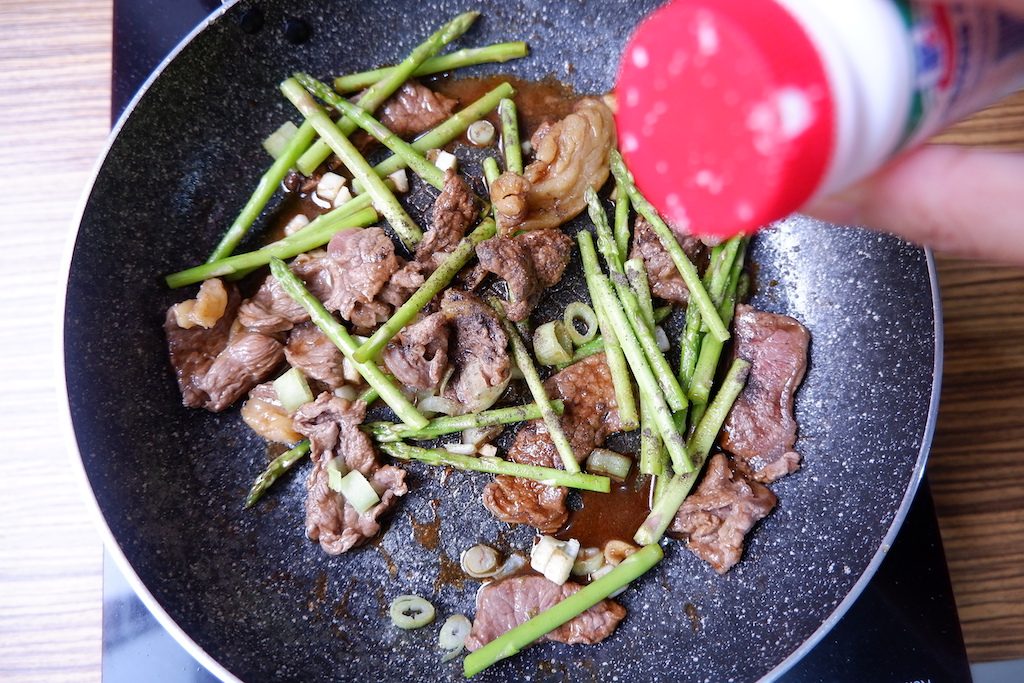 9. Continue cooking until beef and asparagus are tender. Serve.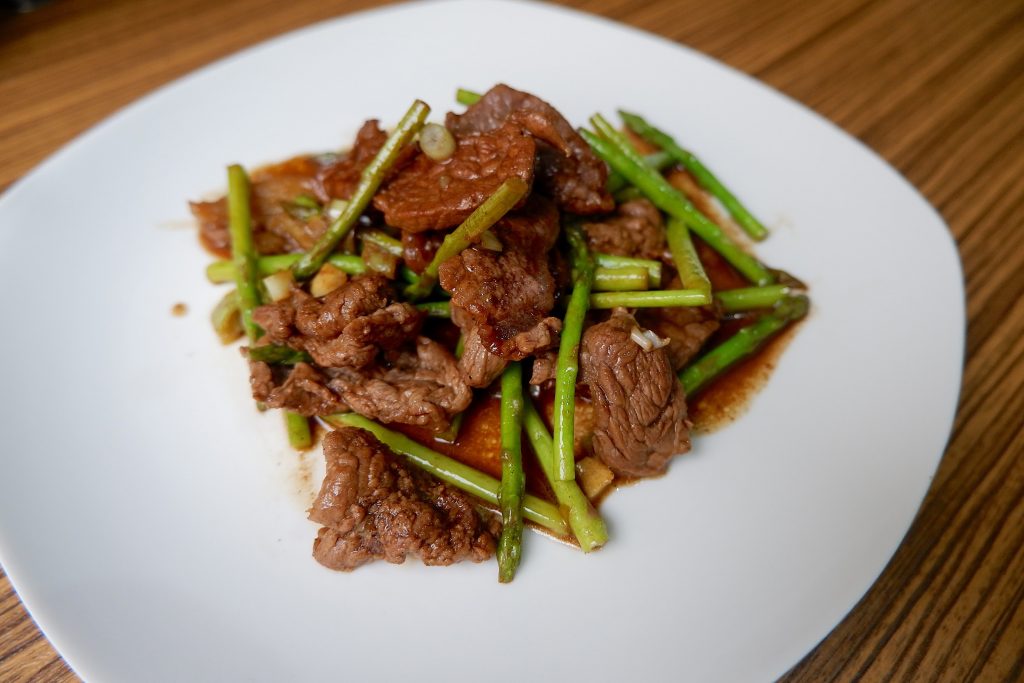 ---
Nutritional Information:
Energy – 482.1 kcal
Protein – 33.7g
Fat – 34.9g
Carbohydrates – 8.3g
---
Watch the video on how to prepare Keto Beef Slices with Asparagus:
Follow us on Pinterest and subscribe to our YouTube channel.