Do you love nuts and chocolates? If yes, then this Keto Almond Chia Pudding will definitely make you crave! Aside from almonds and choco chips, chia seeds and almond milk are also included in the recipe which is known to be keto-friendly.
This is a 5-minute dreamy dessert that includes healthy and delicious ingredients. Chia seeds are a great source of fiber. While almonds are rich in vitamin E, magnesium and anti-oxidants. Almonds also have a high concentration of protein, healthy fats and fiber. Just combine everything and allow to sit in the chiller for at least 30 minutes. Better if you left it overnight in the chiller as it is best served when cold.
This is a perfect treat you will surely rave about! So what are you waiting for? Try this Keto Almond Chia Pudding now and let the taste speak for itself!
---
Preparation time: 5 minutes
Servings: 1
Ingredients:
1 cup Almond Milk
2 Tbsp Desiccated Coconut
1 tsp Cocoa Powder
1 Tbsp Erythritol
¼ tsp Vanilla Extract
1 Tbsp Chia Seeds
2 Tbsp Almond, chopped, as toppings
1 tsp Chocolate Chips, unsweetened
Procedure:
Prepare all the ingredients.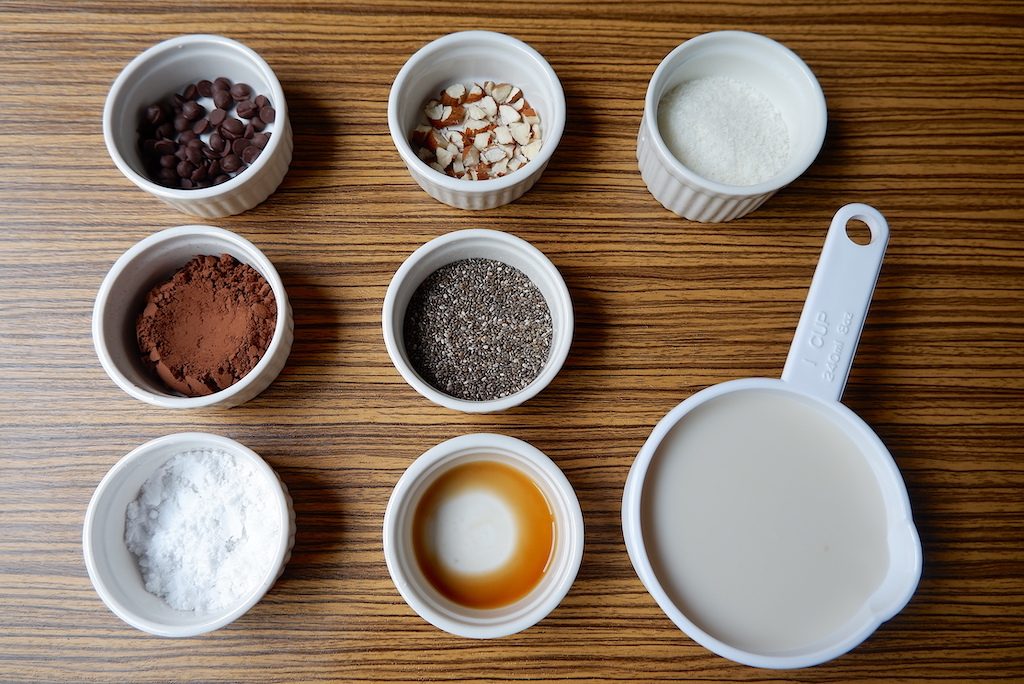 2. In a bowl, add all the ingredients.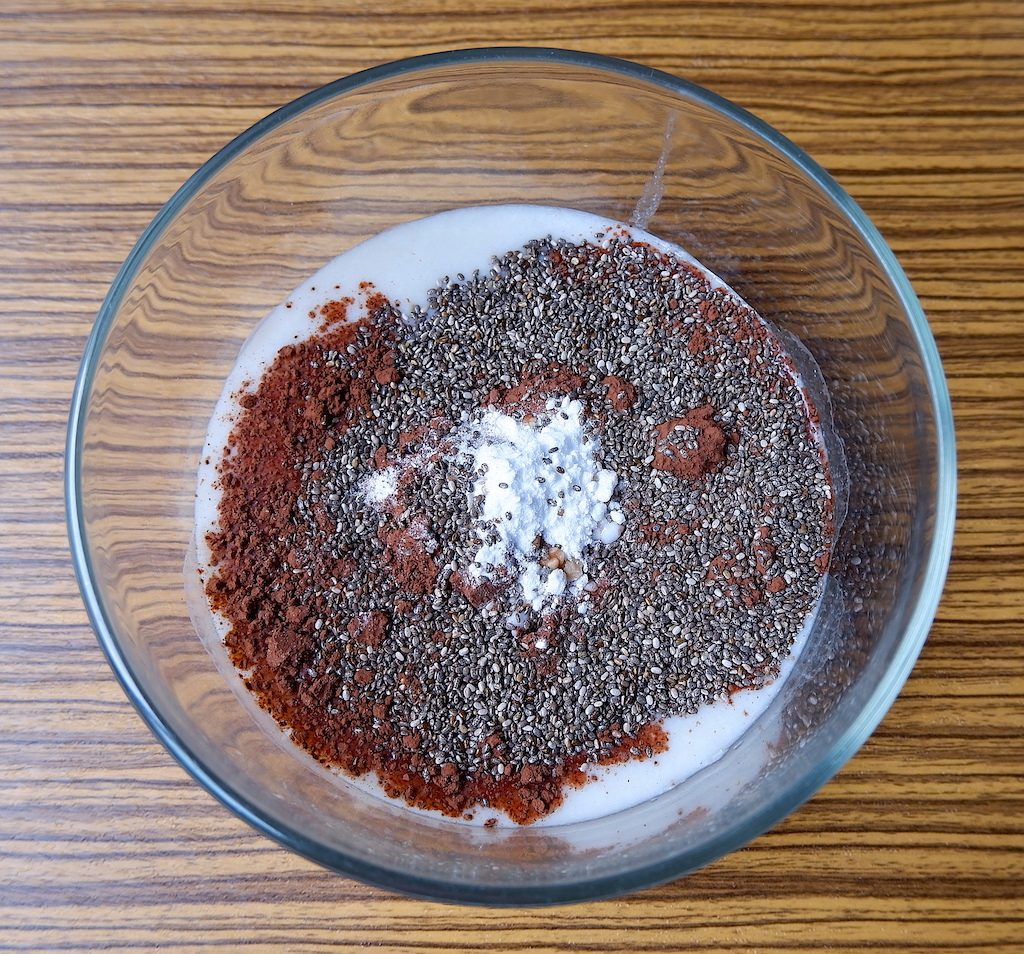 3. Use a wire whisk to fully combine the mixture. Chill for 30 minutes.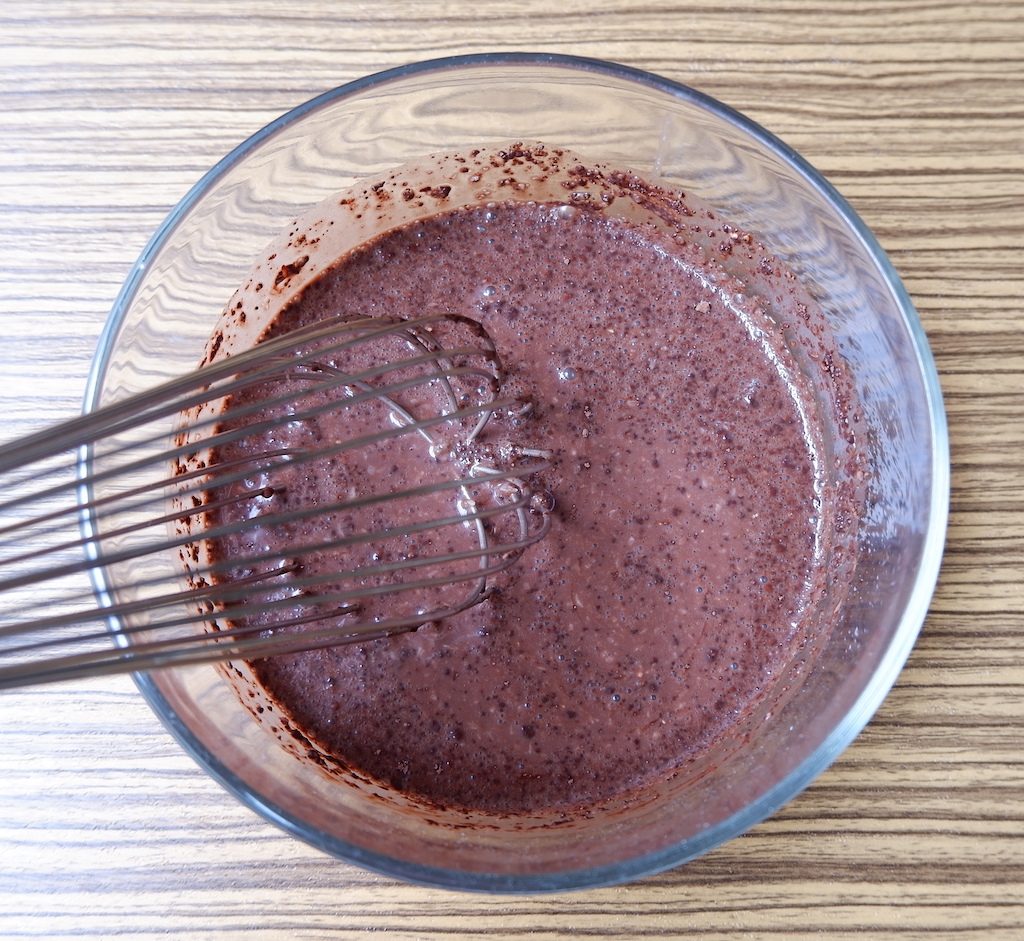 4. Serve with chopped almonds and chocolate chips.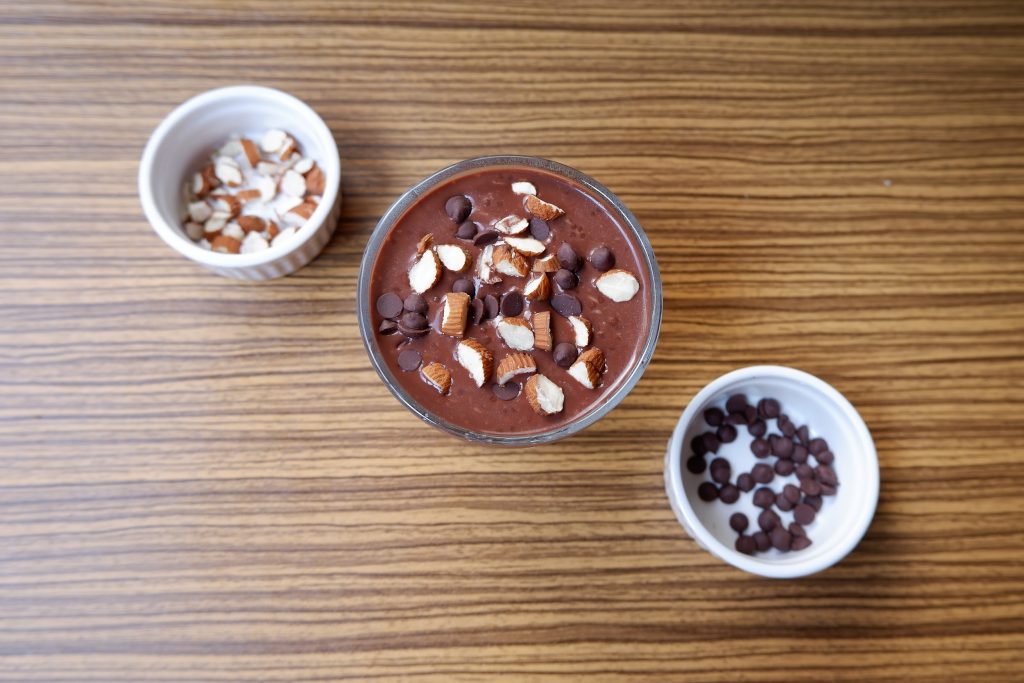 ---
Nutritional Information:
Energy – 329.5 kcal
Protein – 8.7g
Fat – 25.5g
Carbohydrates – 16.3g
---
Watch the video on how to prepare Keto Almond Chia Pudding:
Follow us on Pinterest and subscribe to our YouTube channel.