One of the easiest snacks to make is this Keto Berry Mug Cake. Literally comes together in about 2 minutes. A keto-friendly recipe that will surely change the way you eat your snacks!
Berries are one of the popular fruits to consume while on keto. These are strawberries, blueberries, blackberries, and raspberries. You can add them to different snack or breakfast recipes such as low-carb pancakes, low-carb crepes, mug cakes, or simply eat them alone with a moderate amount of heavy whipping cream on the side. Even though these berries have a low-carb content, you should still keep an eye on your intake. Always remember to eat them in moderation because eating too much will rapidly add up the carbs.
This recipe that we'll be sharing with you today is a mug cake snack that's made of cream cheese, coconut flour, butter, and a few more ingredients. It's another easy recipe you can add to your list. Once you have mixed all the ingredients together, top with sliced strawberries and whipped cream before serving.
This is the ultimate keto berry snack you've been waiting for! It's nice to have a good treat once in a while and this mug cake is just want you need!
---
Preparation / cooking time: 10 minutes
Servings: 1
Ingredients: 
1 Tbsp Butter, melted
2 Tbsp Cream Cheese
2 Tbsp Coconut Flour
1 Tbsp Erythritol
1 tsp Vanilla Extract
¼ tsp of Baking Powder
1 Egg
4 Tbsp Whipped Cream
4 Strawberries, sliced, divided
Procedure:
Prepare all the ingredients.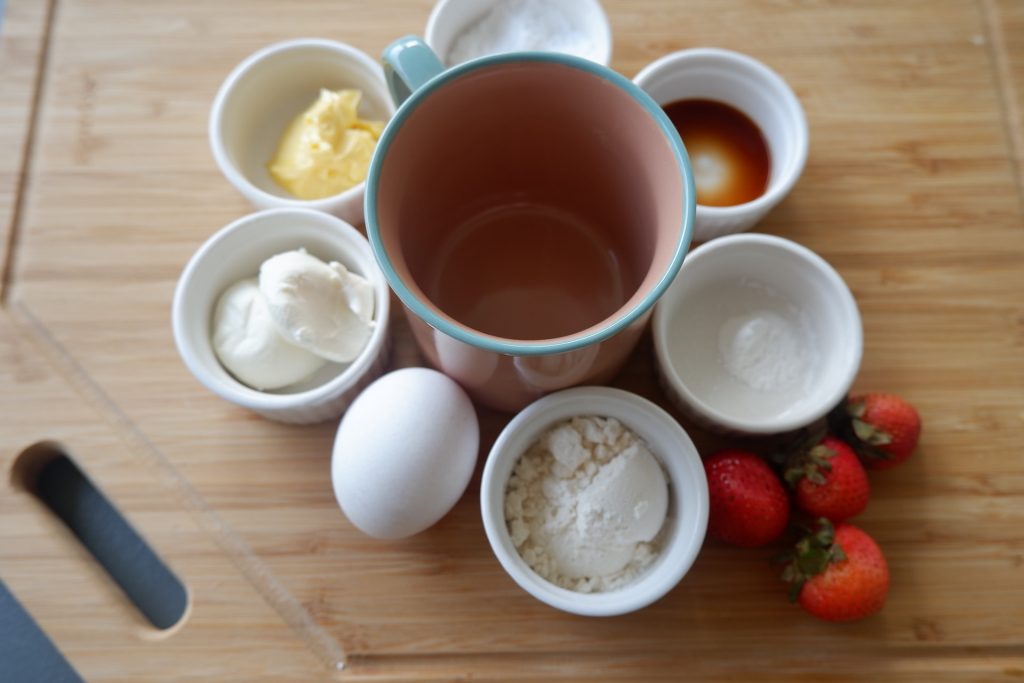 2. Add cream cheese and butter to the mug. Microwave for 20 seconds.
3. Mix melted cream cheese butter until well combined.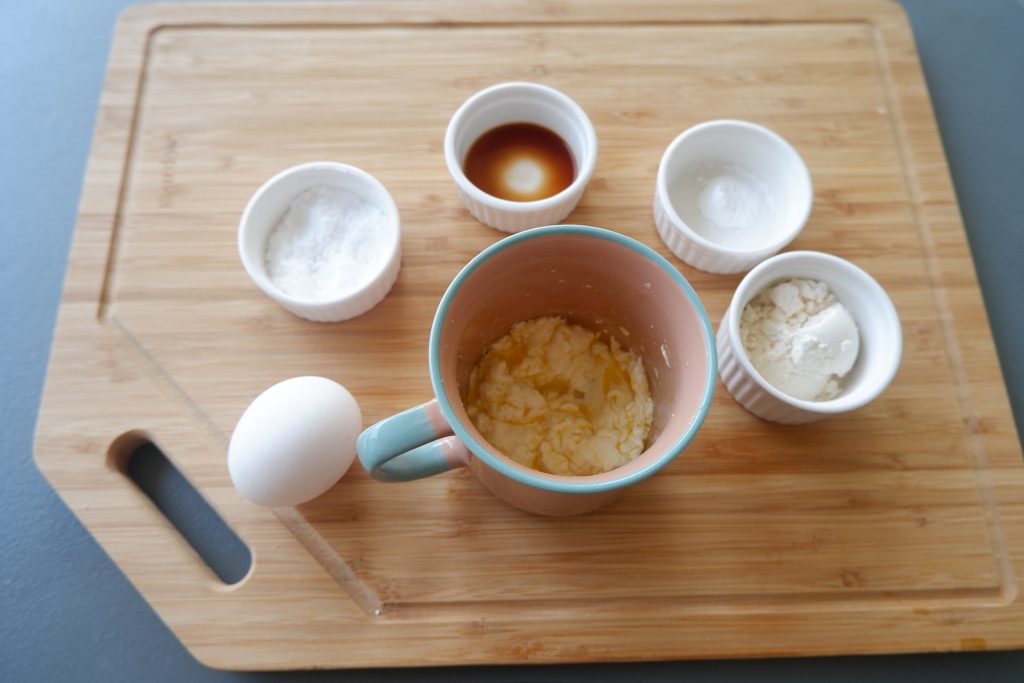 4. Add the rest of the ingredients.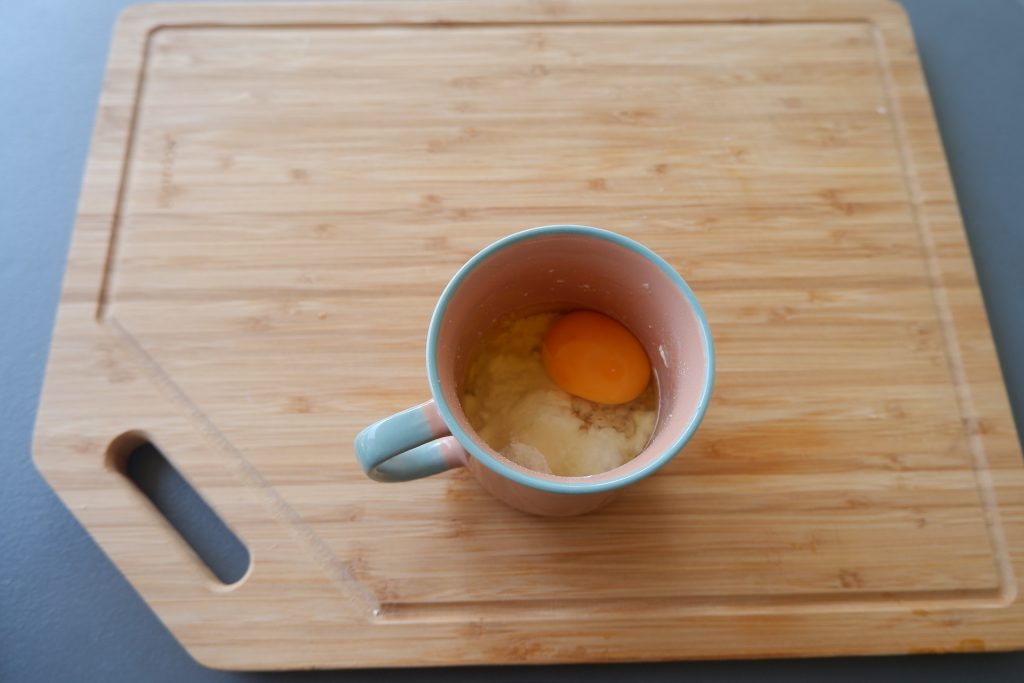 5. Make sure that the mixture is well combined.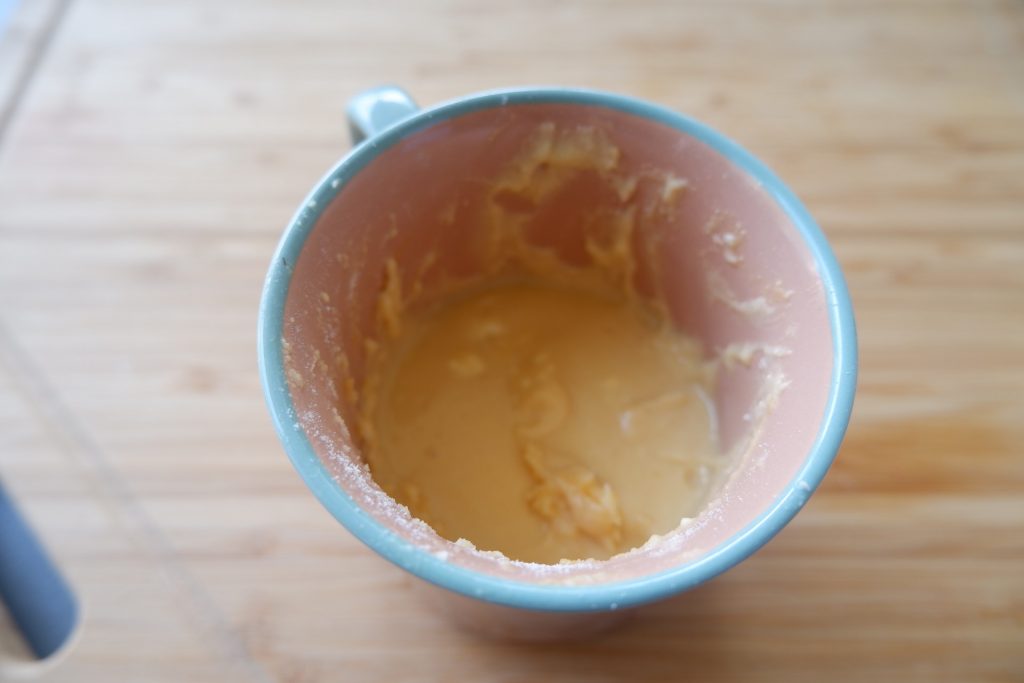 6. Add sliced strawberries and make sure you left some for the toppings. Microwave for 1-2 minutes.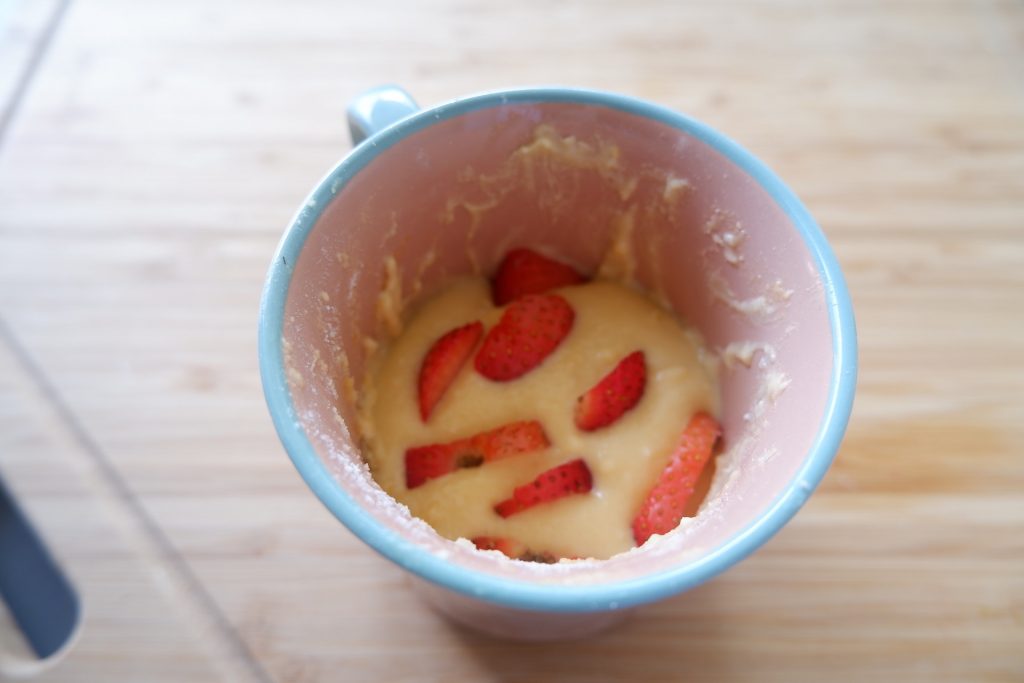 7. Allow to cool.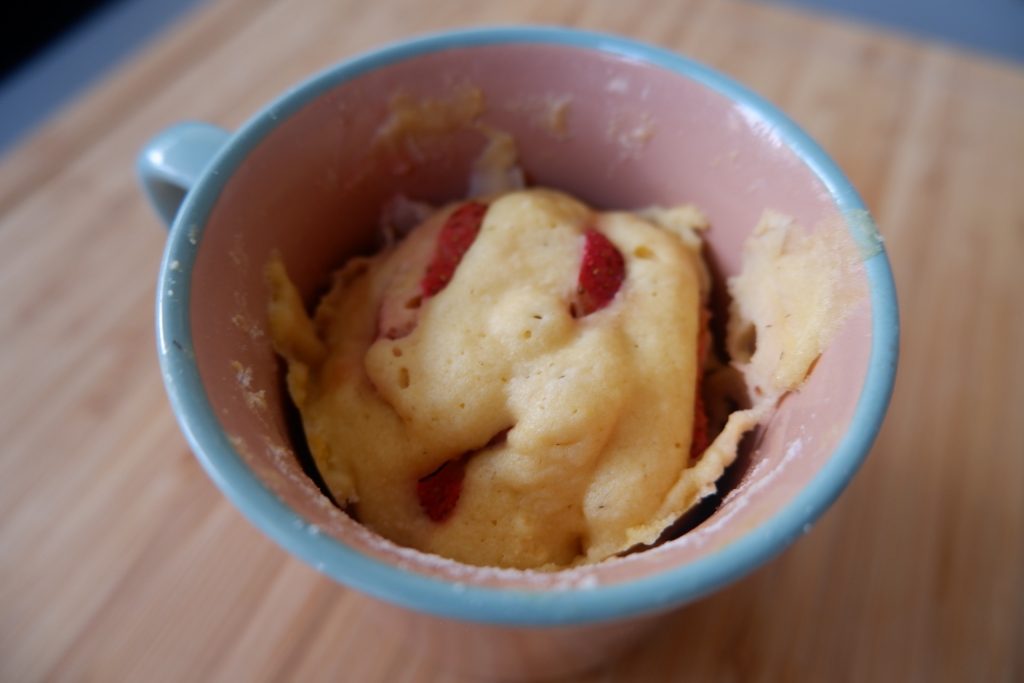 8. Slice it or you can consume directly from the mug.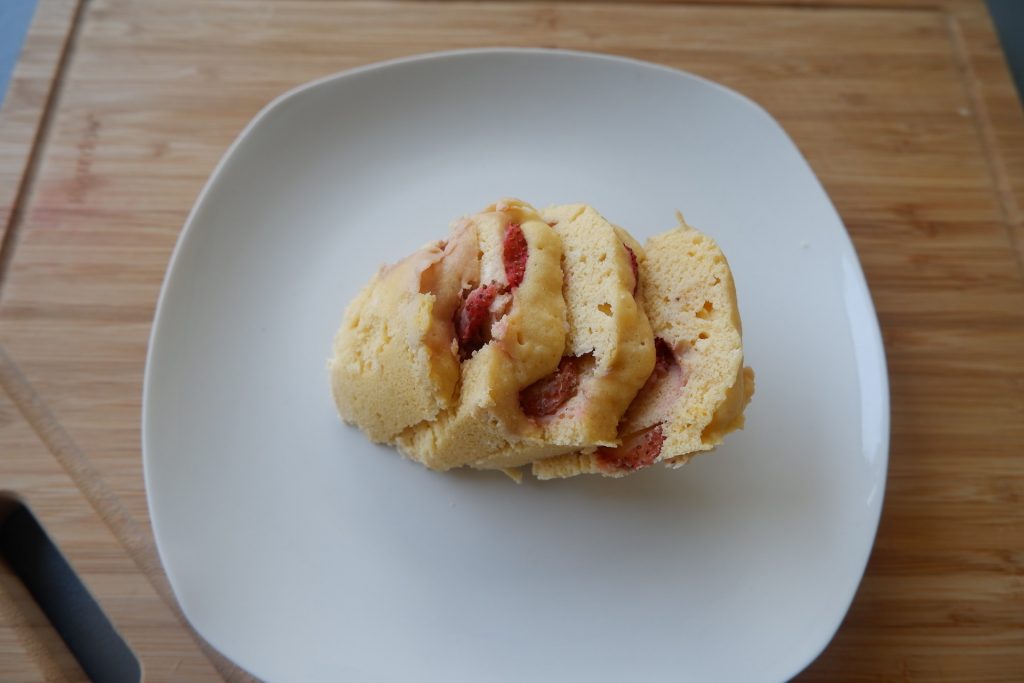 9. Serve with the whipped cream and remaining sliced strawberries.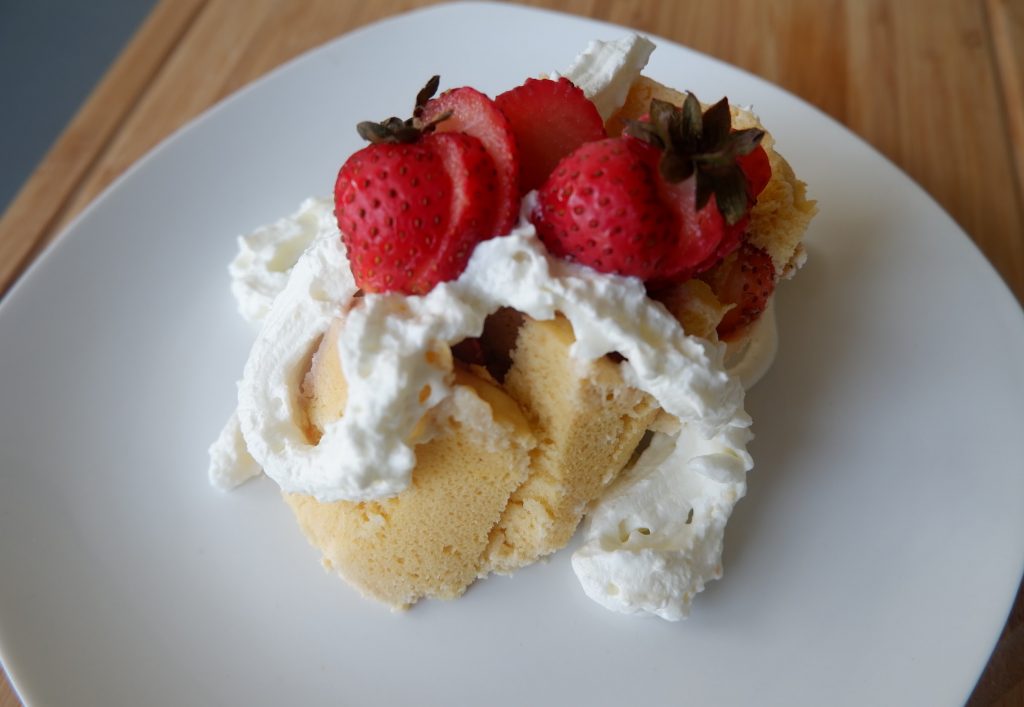 ---
Nutritional Information:
Energy – 527.5 kcal
Protein – 12.7g
Fat – 45.9g
Carbohydrates – 15.9g
---
Watch the video on how to prepare Keto Berry Mug Cake:
Follow us on Pinterest and subscribe to our YouTube channel.