This Keto Strawberry Breakfast Mousse is a game-changer for your morning routine. It's very appetizing, refreshing and undeniably delicious.  The fresh strawberries made this plate much more incredible!
If you're looking for a unique breakfast then you are on the right page! The texture of the strawberry mousse is similar to yogurt but without the sour flavor. It's made up of only 4 ingredients which are silken tofu, strawberry, chia seeds, and powdered stevia.  Unlike the usual mousse that you'll see which uses either cream cheese or heavy cream, this recipe focused on using tofu. You may be wondering what is the difference between the regular one and the silken one.
According to onegreenplanet.org Silken tofu is undrained and unpressed tofu. It has the highest water content of all types of tofu and is made by coagulating soy milk without curdling it.
While it may be true that tofu contains carbs, but only on low amounts so it is still safe for keto dieters. Plus, out of all types, silken has the lowest amount of carbs per 100g serving.
This is another recipe you will surely love. Having Strawberry Breakfast Mousse in the morning is a great way to start your day!
---
Preparation time: 5 minutes
Servings: 1
Ingredients:
1/2 cup Silken Tofu
¼ cup Strawberries, sliced
1 tbsp Chia Seeds
1 tsp Powdered Stevia
Procedure:
Combine all ingredients in a food processor.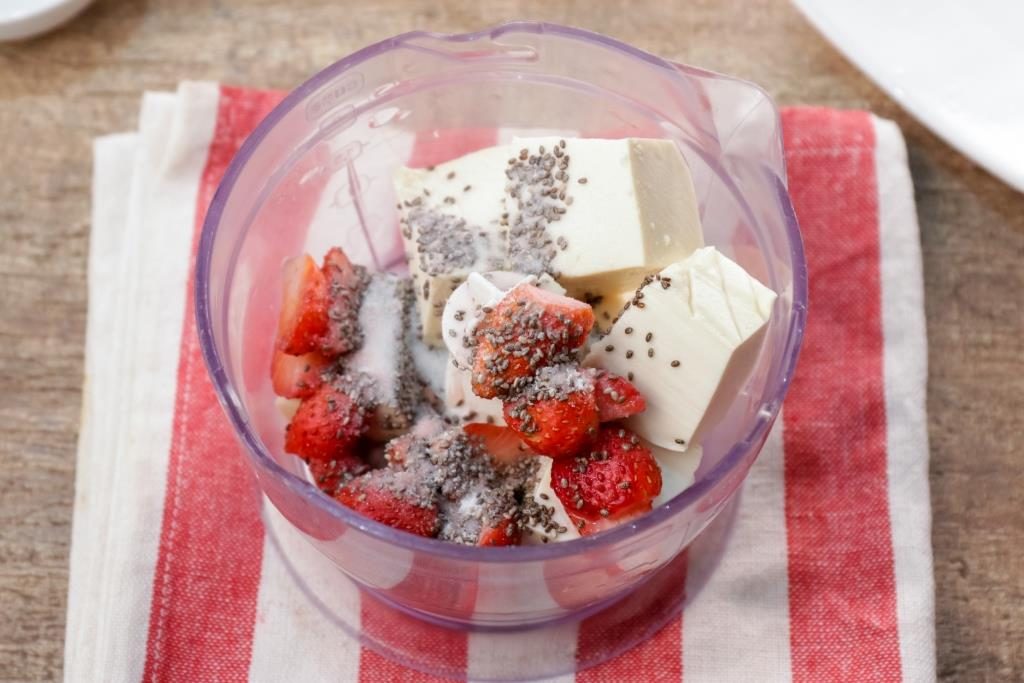 2. Blend until smooth.

3. Serve.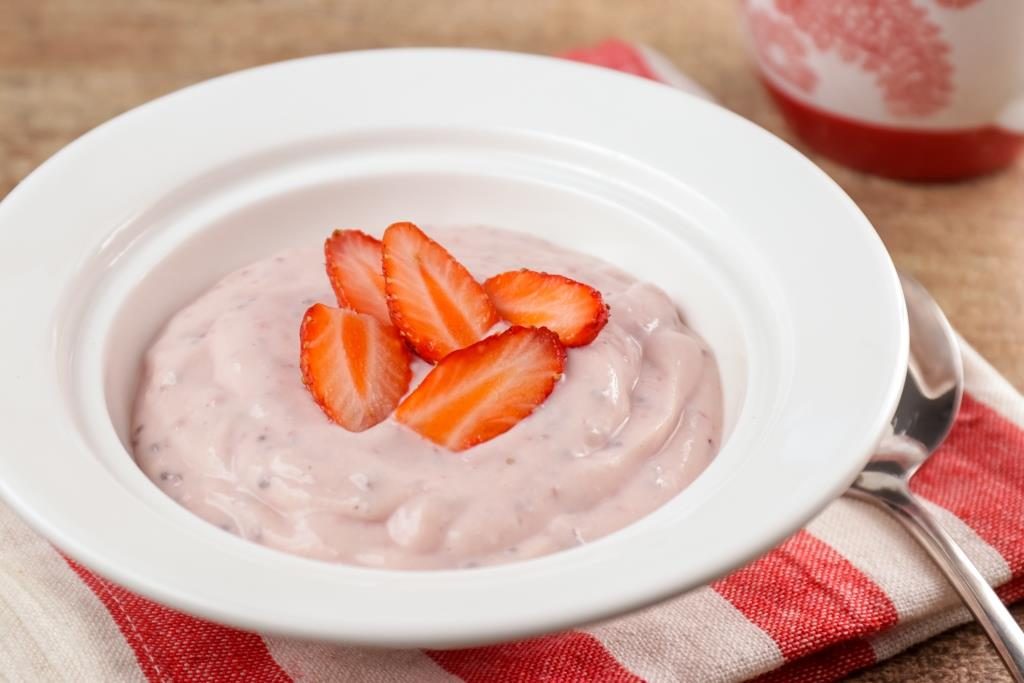 ---
Nutritional Information:
Energy – 111 kcal
Protein – 9g (29%)
Fat – 6g (47%)
Carbohydrates – 7g (25%)
Fiber – 3g
---
Watch the video on how to prepare Keto Strawberry Breakfast Mousse:
Follow us on Pinterest and subscribe to our YouTube channel.