Want a quick meal that is delicious too? Combined with just the right ingredients, this Keto Chicken with Cucumber Salad will give you incredible and fresh flavors.
Chicken is one of the most versatile ingredients because there are lot of recipes, simple and complex, that you can do with it. But for keto recipes, better to stick with simple ones. Since it is advisable that you cook your own meals on keto, it's really helpful to have simple and quick recipes on hand. Just like this Chicken and Cucumber Salad recipe that is ready in just 15 minutes. No need to wait long hours for you to have a decent meal!
I also love the different take on the cucumber by combining it with olive oil and greek yogurt. It's very unique and refreshing. Definitely perfect to be paired with the chicken.
This dish is great for lunch or dinner meals. I encourage you to give it a try and you will be surprised how good it tastes!
---
Preparation / cooking time: 15 minutes
Servings: 1
Ingredients:
1 Chicken Thigh (about 4.5 oz.) (with skin)
1 tbsp. Olive oil + 2 tsp. for the salad
2 Garlic Cloves
Sage
Thyme
Salt and Black pepper to taste
1/8 tsp. Basil
½ Cucumber (2 oz.), chopped
2 oz. Greek Yogurt, plain
Procedure:
In a grill pan heat 1 tbsp olive oil and garlic.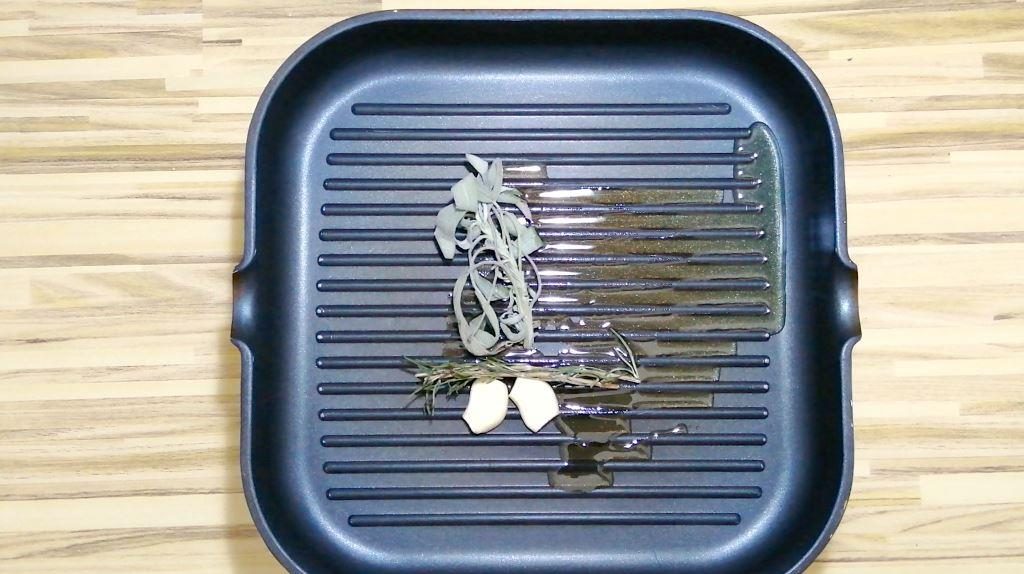 2. Once heated place the chicken and cook for 10 minutes (or until cooked well). Cover with parchment paper in the first 5 minutes.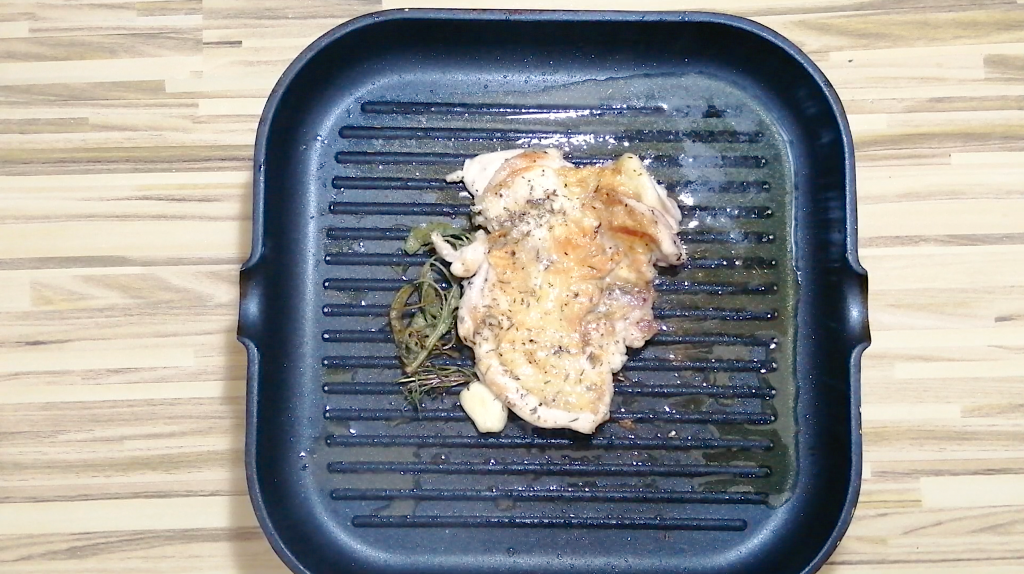 3. In the meantime prepare the salad. Combine the cucumber, Greek yogurt, and olive oil. Season with salt and mix well.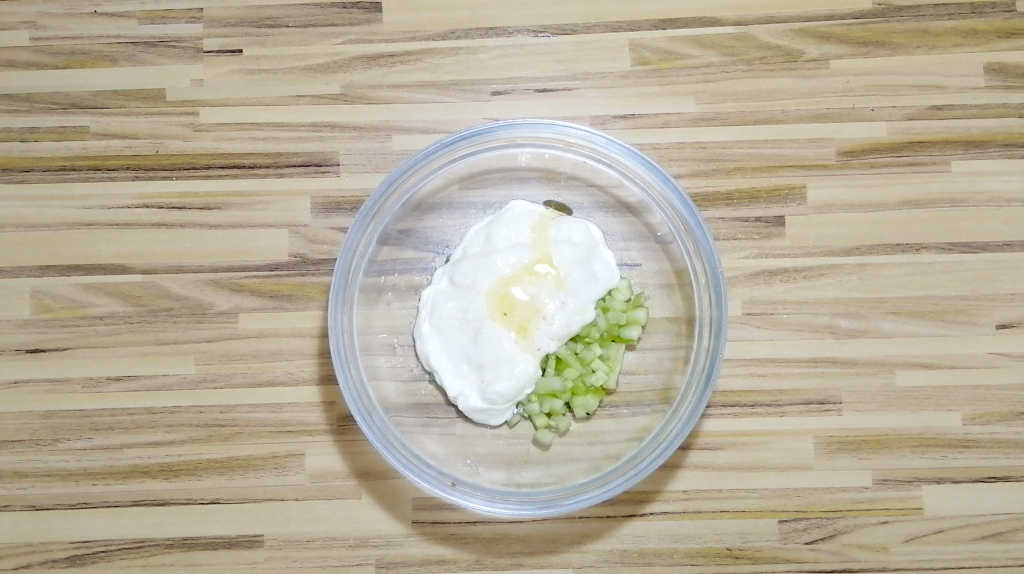 4. Serve the chicken with the salad and enjoy!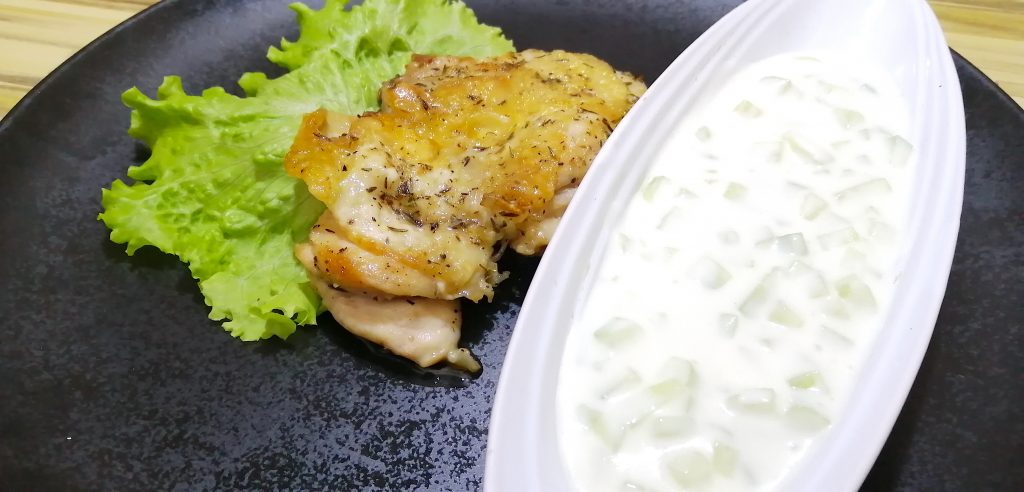 ---
Nutritional Information:
Energy – 485 kcal
Protein – 37g
Fat – 38g
Carbohydrates – 8g
---
Watch the video on how to prepare Keto Chicken with Cucumber Salad:
Follow us on Pinterest and subscribe to our YouTube channel.