Wake up to a healthy meal with this Keto Zucchini and Bacon Hash recipe. From the usual bacon and eggs combination, sneak in some vegetables to add more nutrients to the dish. This is definitely a feel-good breakfast!
If you are on a low carb diet, most likely you miss having your favorite potato recipe in the morning. Good thing there is a lot of substitute for potatoes and zucchini is one of those. There are many ways to cook and serve your zucchini but the simple preparation as this recipe is already satisfying. This quick meal is done in just 10 minutes. No complex procedures required so it's absolutely a perfect morning meal for busy people.
Zucchini is considered a low-carb vegetable with only 3 net carbs per 100g serving. But it's still best to keep an eye on your consumption because you don't want to overeat. Always remember eating something excessively is not good, whether you are on a diet or not. Moderation is the key!
To wrap it up, don't forget to try this nutritious and delicious recipe. For me, simple meals are better than fancy ones!
---
Preparation/cooking time: 10 minutes
Servings: 1
Ingredients:
1 Tbsp Butter
¼ White Onions, diced
2 slices of Bacon, diced
1 Zucchini, cut into 1" cubes
1 Tbsp fresh Parsley, chopped
Salt
2 fried Eggs, to serve
Procedure:
Prepare all the ingredients.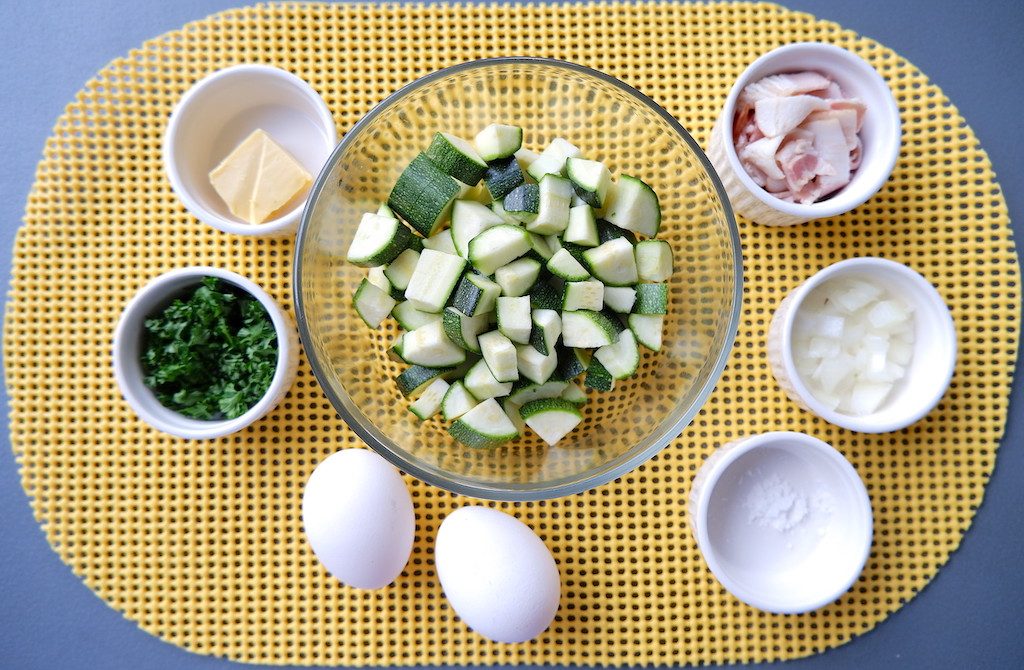 2. Heat a pan and melt the butter.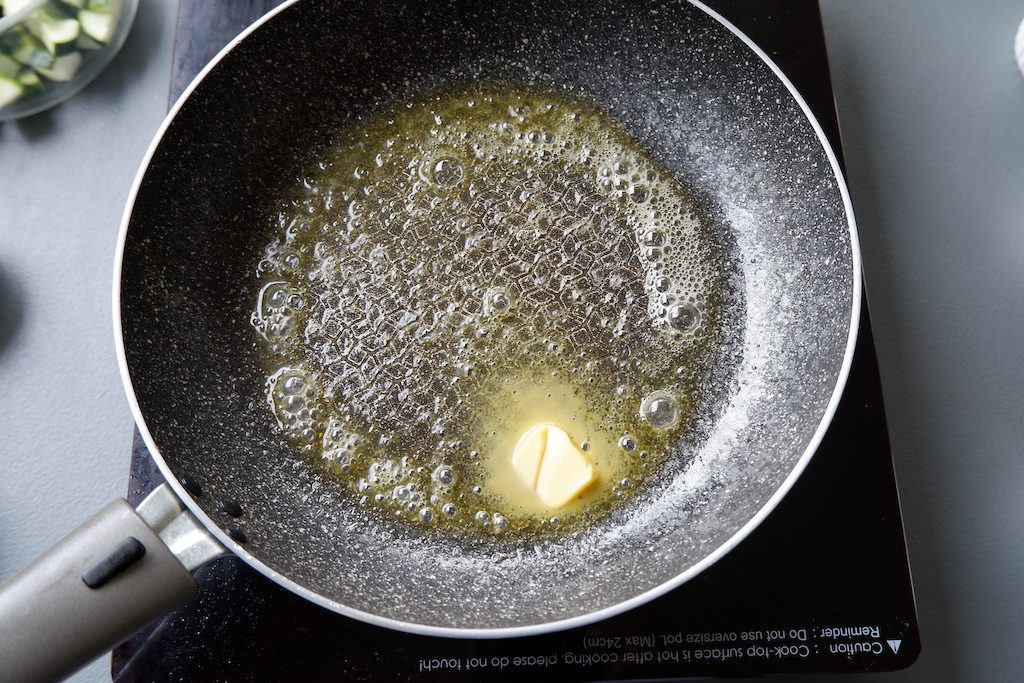 3. Add and saute onions until translucent.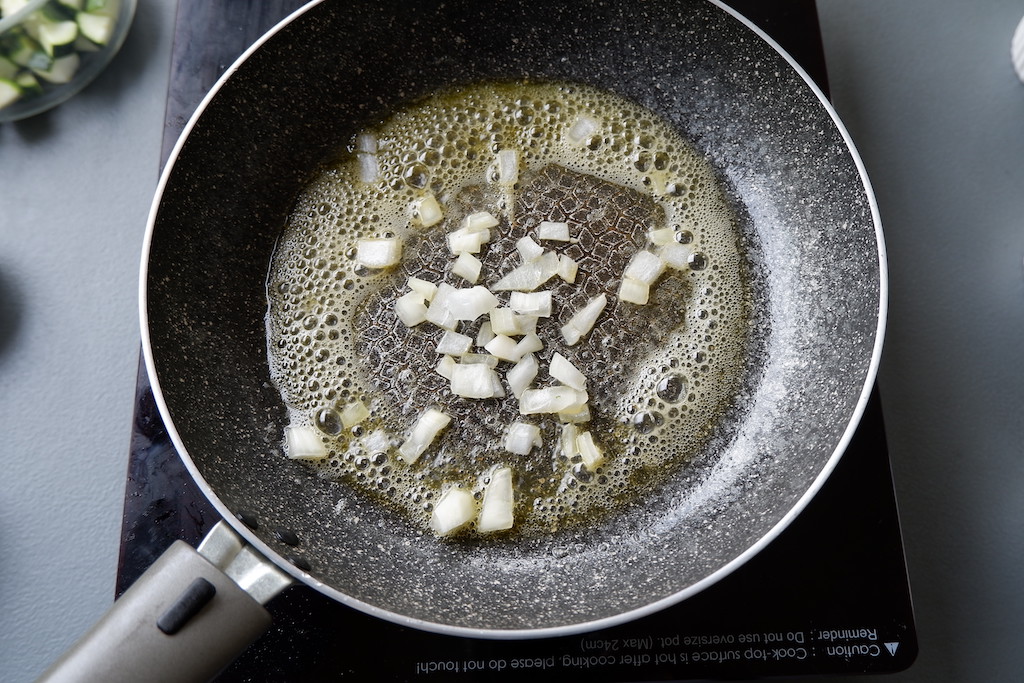 4. Add bacon and fry until cooked.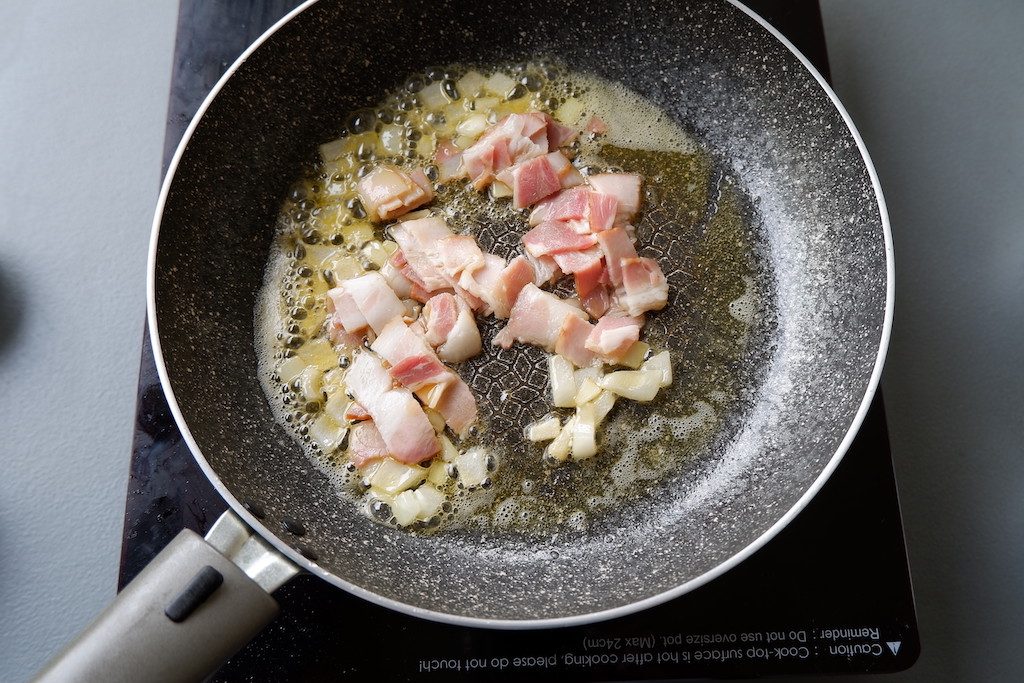 5. Add zucchini.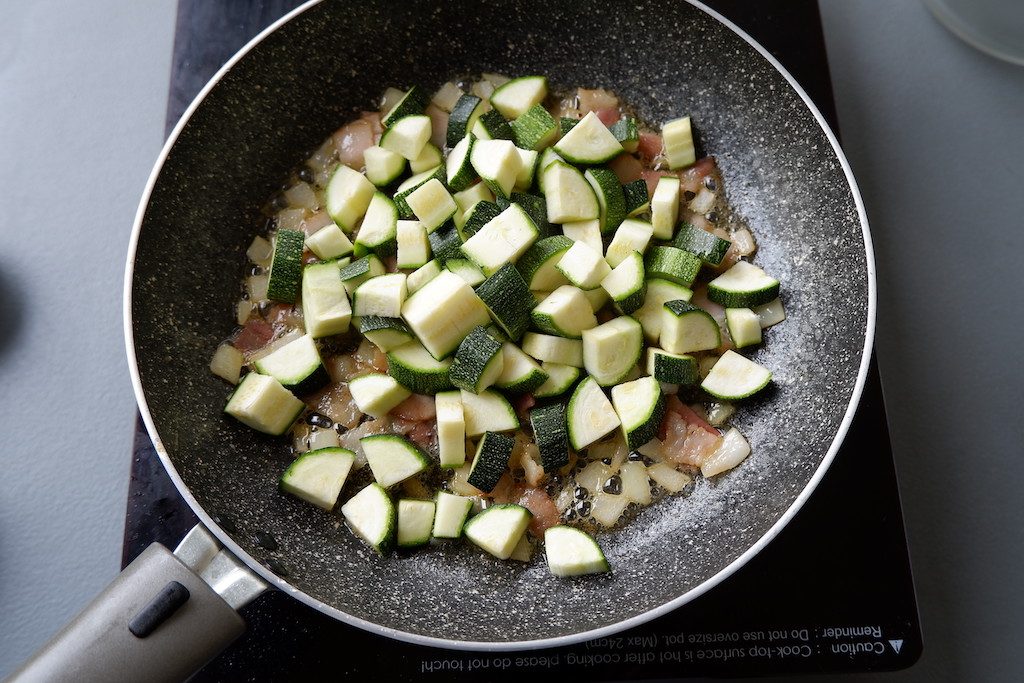 6. Add parsley and stir until well combined.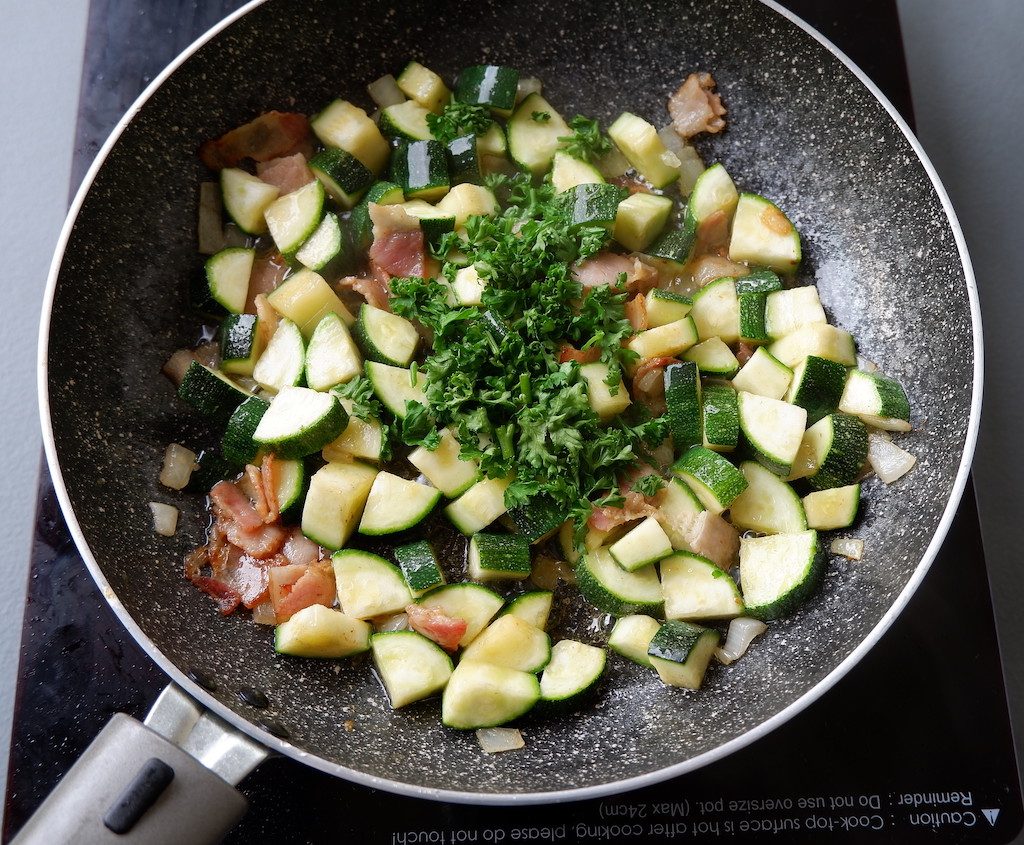 7. Season with salt and allow to cook until zucchini is tender.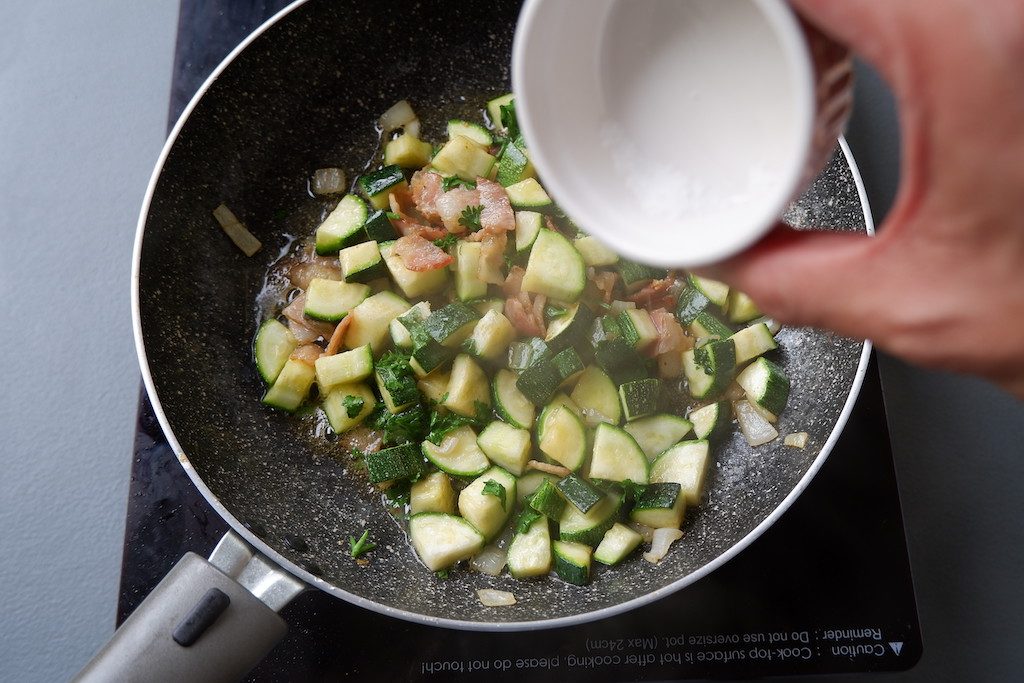 8. Serve in a plate with fried eggs.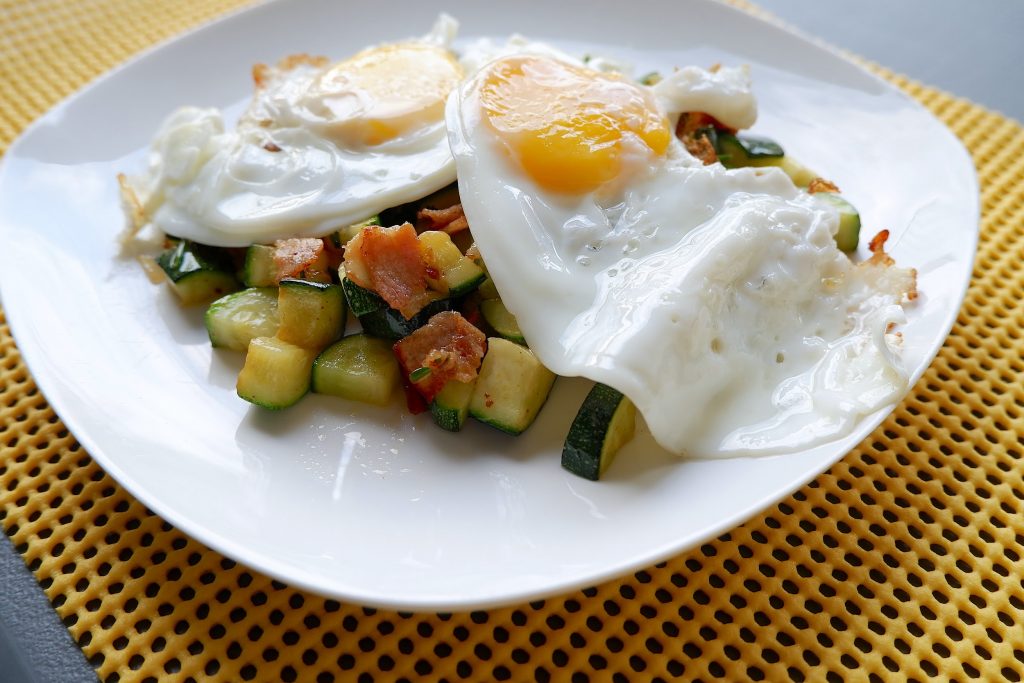 ---
Nutritional Information:
Energy – 489.5 kcal
Protein – 20.7g
Fat – 40.7g
Carbohydrates – 10.1g
---
Watch the video on how to prepare Keto Zucchini and Bacon Hash:
Follow us on Pinterest and subscribe to our

YouTube

 channel.