Who says you can't have pizza while on keto? Nowadays, you can easily make your own pizza because there are a lot of low-carb alternative recipes out there, and this Super Easy Keto Pizza is a must-try! In just 15 minutes, you can get your hands on this mouthwatering dish!
So the question now is, how do you make a pizza in such a short time? Just like other recipes that use a microwave, this one is no different. In my opinion, using a microwave is a real lifesaver especially when you are always in a hurry. But of course, fresh is always better but when you're trying to squeeze in your time, using quick recipes like this one is a good option. Well, it's better than buying ready-made food outside because you'll never know what ingredients are being included in it, right?
This easy lunch (can be served as a snack if you prefer), is a delicious alternative if you miss your favorite pizza. It may not be loaded on toppings but still turned out great! The process is very simple, you just have to combine and mix everything thoroughly before placing it in the microwave, except for the toppings which are put after everything is heated.
The next time you want to try something, not from your usual keto recipes list, this Super Easy Keto Pizza is your best bet!
---
Preparation / cooking time: 15 minutes
Servings: 1
Ingredients: 
1 Tbsp Olive Oil
½ tsp of Baking Powder
1 Tbsp Almond Flour
1 Tbsp Coconut Flour
½ tsp Italian herbs
1 Tbsp Parmesan Cheese
1 Tbsp Almond Milk
Egg – 1 medium size
For the toppings:
2 Tbsp Tomato sauce
2 Tbsp Mozzarella Cheese
Fried Bacon, about 2 slices, chopped
Procedure:
Prepare all the ingredients.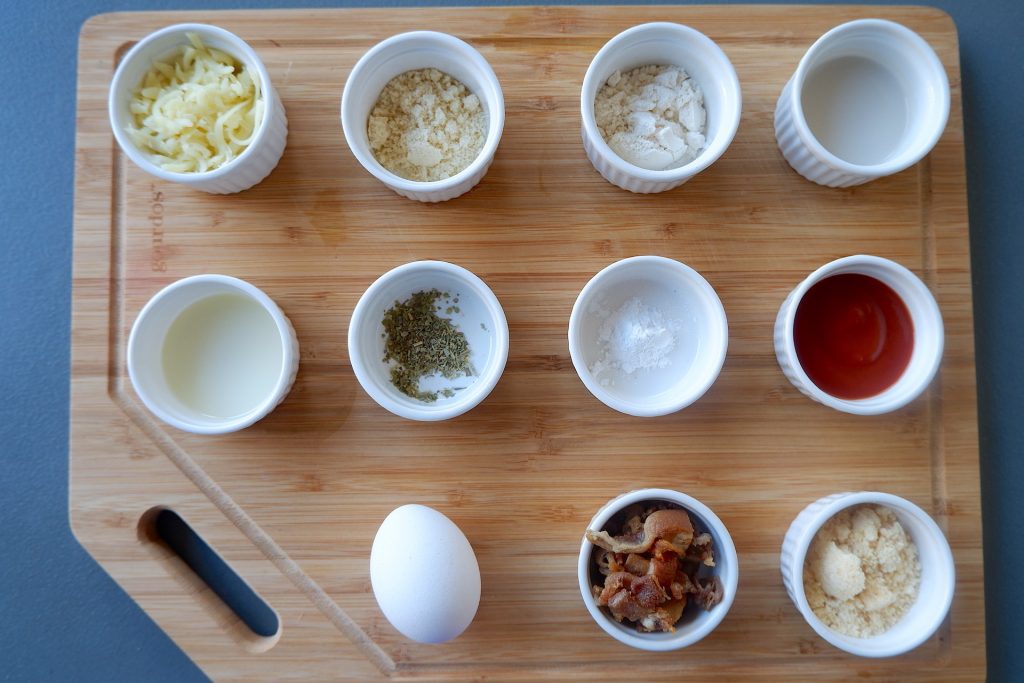 2. Grease the bowl with olive oil. Add the following ingredients: coconut flour, almond flour, parmesan cheese, baking powder, Italian herbs, almond milk, and egg. Mix until well combined.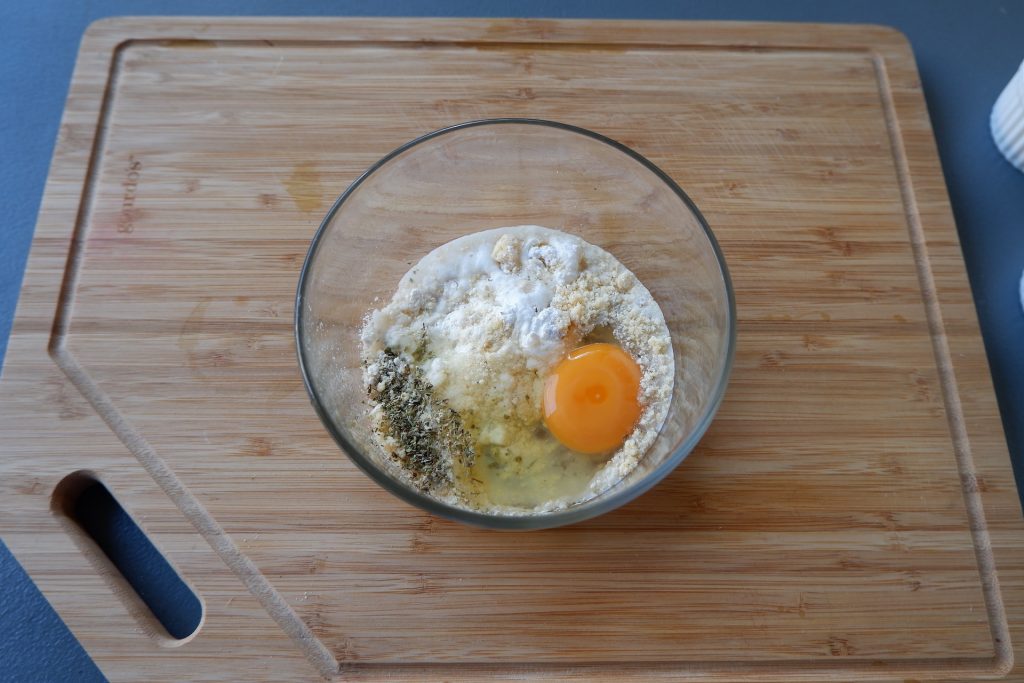 3. Microwave for 90 seconds.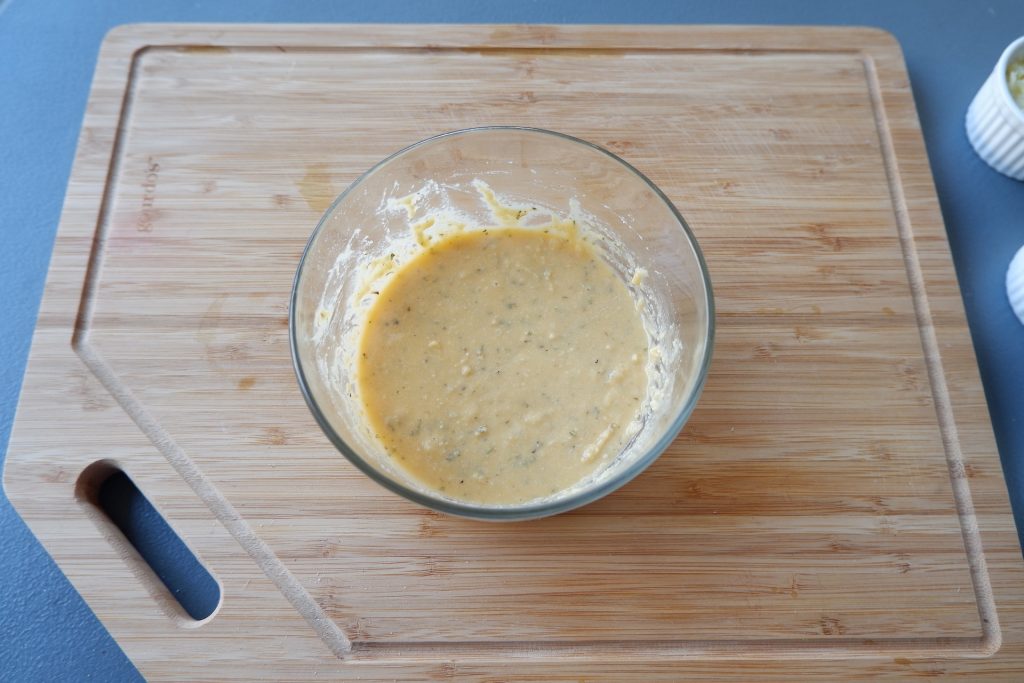 4. Let it cool for a few minutes.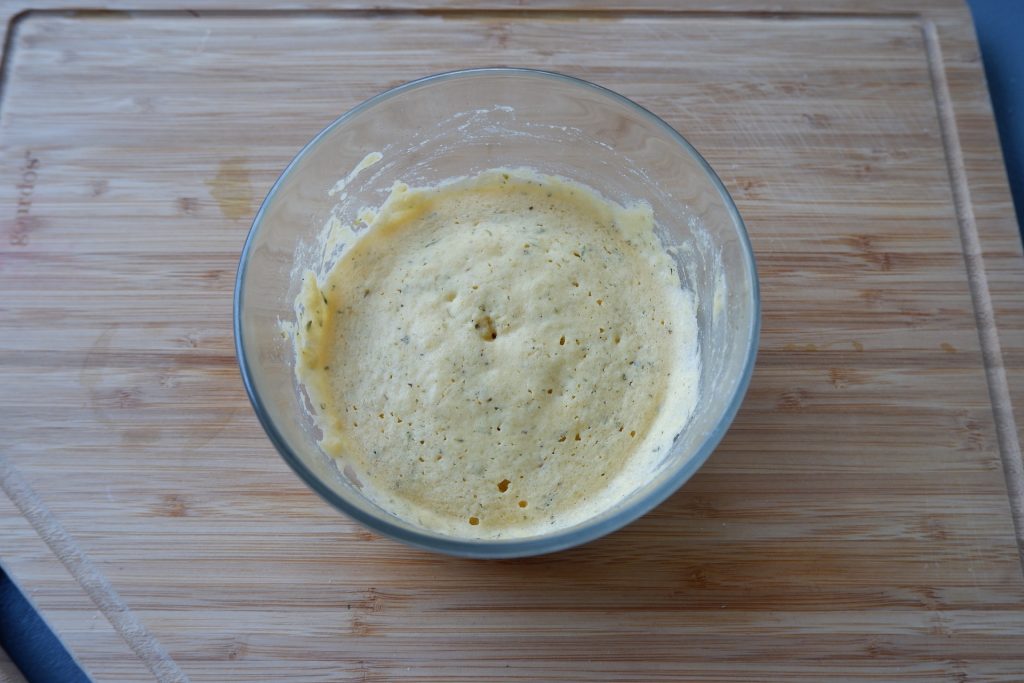 5. Add the following toppings in order: tomato sauce, mozzarella cheese, and fried bacon. Microwave for 1 minute.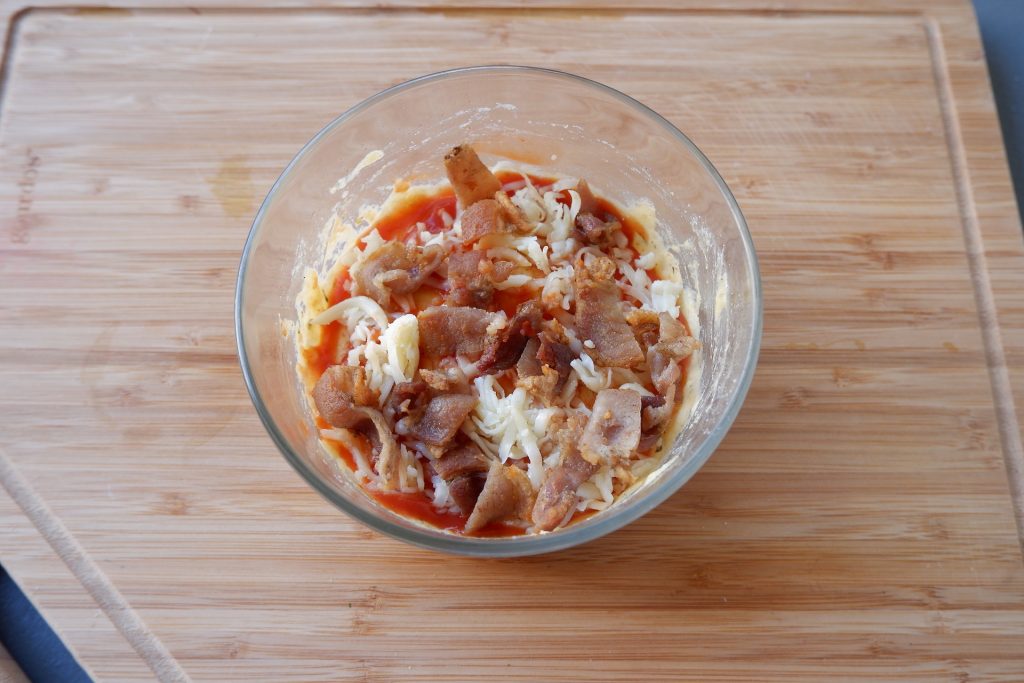 6. Slice it and serve.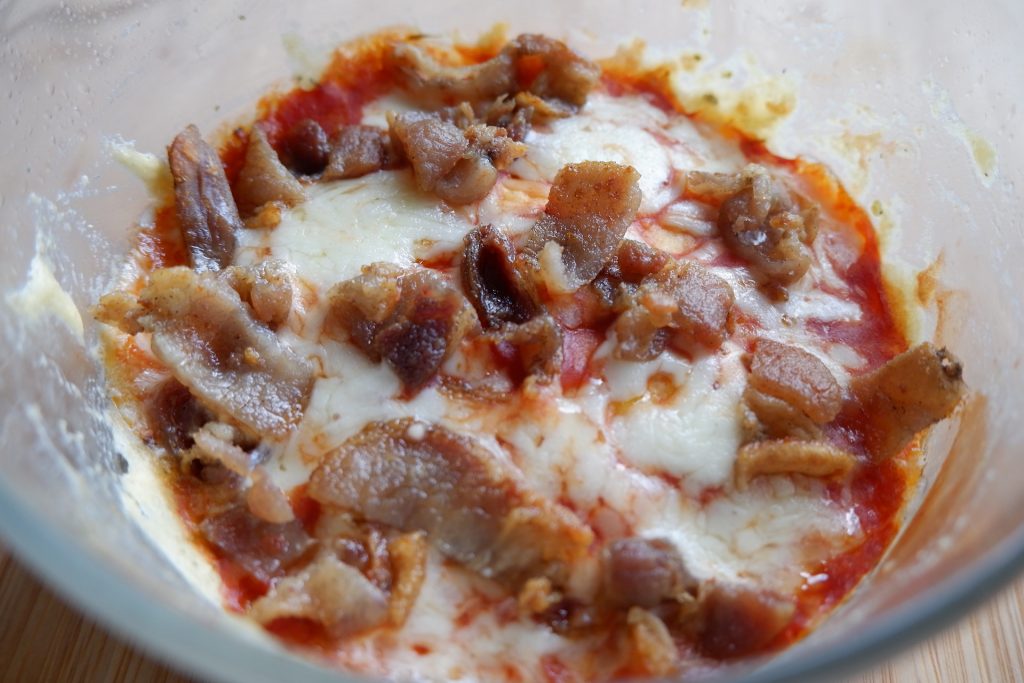 ---
Nutritional Information:
Energy – 513.6 kcal
Protein – 23.7g
Fat – 40.8g
Carbohydrates – 12.9g
---
Watch the video on how to prepare Super Easy Keto Pizza:
Follow us on Pinterest and subscribe to our YouTube channel.