Deviled Eggs are probably one of the most famous appetizers or starter pack during parties. It is easy to prepare and you can be very creative in making this dish, especially on how you present the toppings.
Among the many deviled egg recipes, one of the few that stands out is the one with bacon and kimchi. Surprisingly, it's a good match that you'll surely love. The spiciness of the kimchi blends well with bacon, as well as the egg yolk, soy sauce, and mayo. Truly a unique dish that's packed with deliciousness in one explosive bite!
---
Preparation time: 10 minutes
Servings: 1 
Ingredients:
3 Eggs, hard-boiled
1 tbsp Mayonnaise
1 tbsp Kimchi, chopped
1 tbsp Bacon Bits
½ tsp Light Soy Sauce
2 tsp Chopped Spring Onions
1 tsp Toasted Sesame Seeds
Procedure:
Peel eggs and cut in half. Separate yolks from the whites.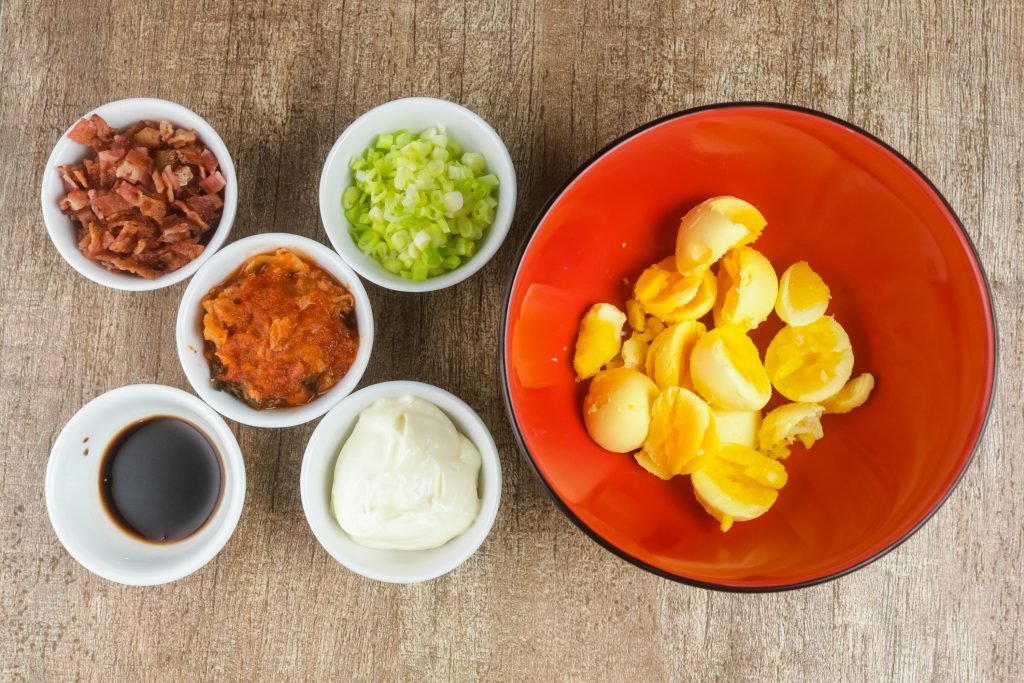 2. Combine egg yolks, mayonnaise, kimchi, bacon bits, soy sauce, and spring onions in a bowl. Mix until well combined.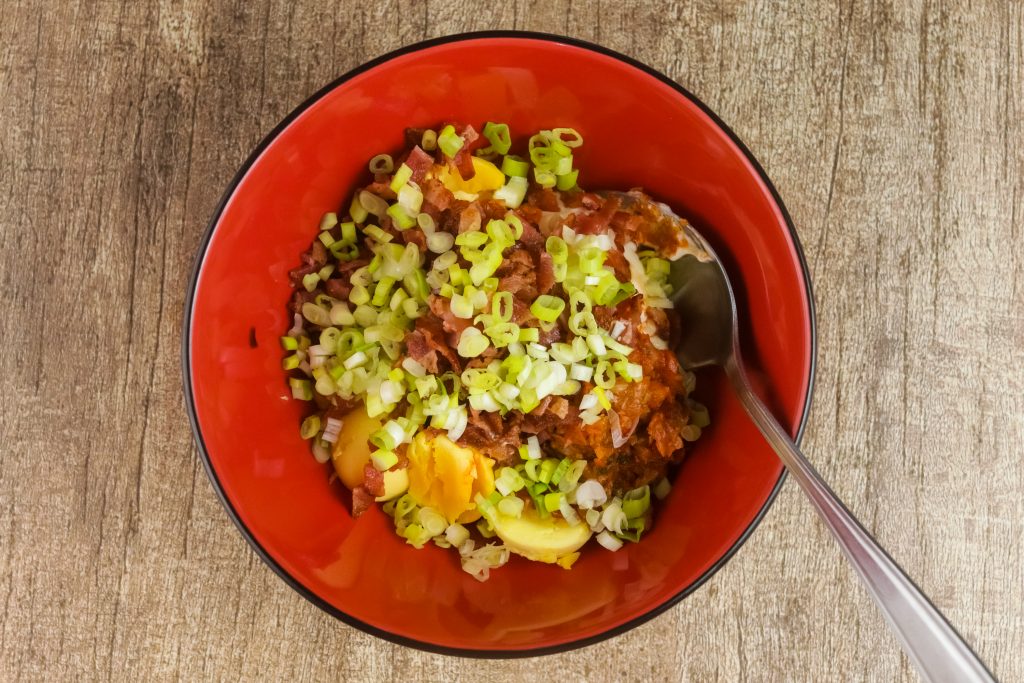 3. Spoon mixture into egg white halves.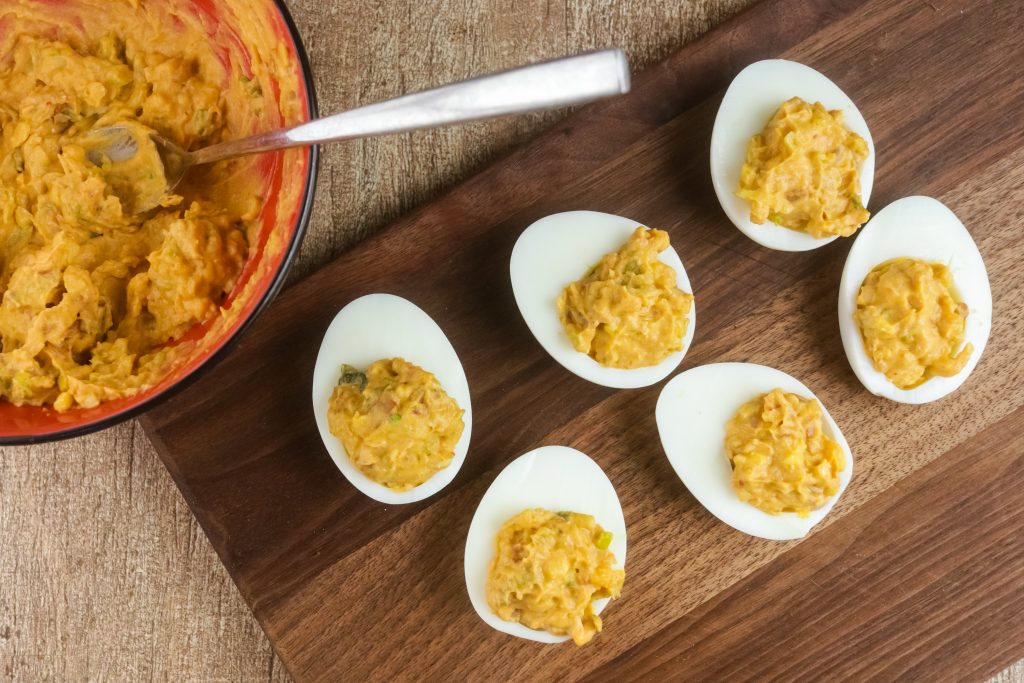 4. Garnish with spring onions and sesame seeds.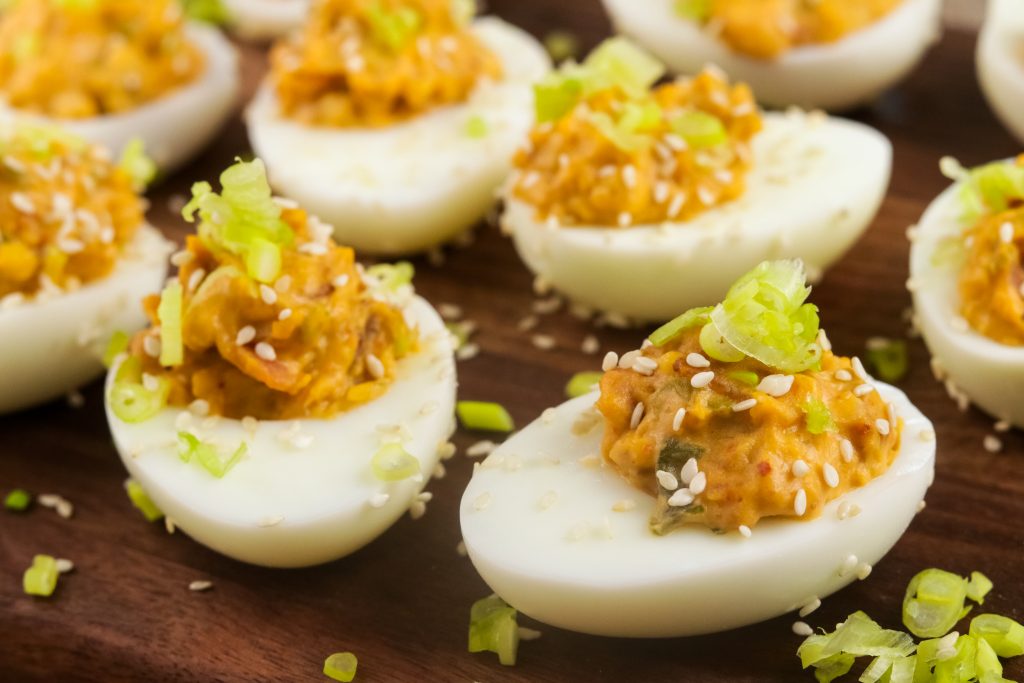 ---
Nutritional Information:
Energy – 339 kcal
Protein – 20 (25%)
Fat – 26 (70%)
Carbohydrates – 4g (5%)
Fiber – 1g
---
Watch the video on how to prepare this dish:
Follow us on Pinterest and subscribe to our YouTube channel.