There are many ways to serve stir-fry, and the most common is over noodles or rice. But since we are on a keto diet and we want to make it simple, we've created this easy and flavorful recipe that takes only 10 minutes to prepare. It's perfect for a quick dinner meal when you have limited time to cook. But still, a healthy dish loaded with nutrients.
Truly, it's satisfying enough that you won't miss the noodles or rice!
---
Preparation time: 5 minutes
Cooking time: 5 minutes
Serving: 1
Ingredients:
150 grams Minced Pork
20 grams Red Bell Pepper, cut into thin strips
20 grams Shallots, thinly sliced
1 tbsp Chili-Blackbean Paste
75 grams of Cabbage, shredded
Procedure:
Sear pork in a non-stick pan until brown and fat is rendered.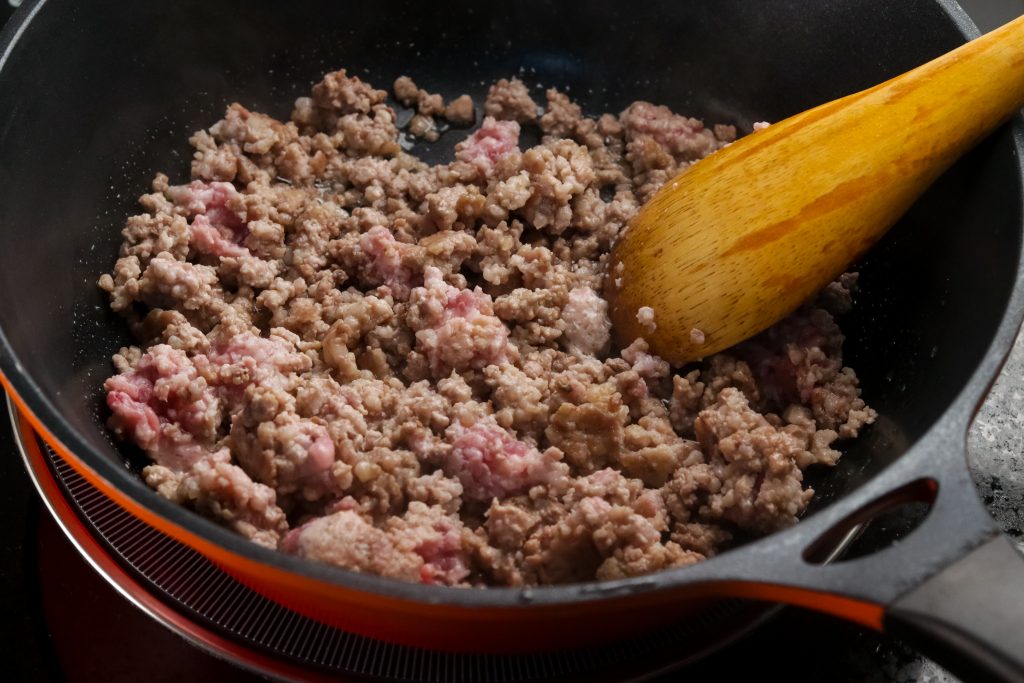 2. Add shallots and bell peppers. Sautee until aromatic.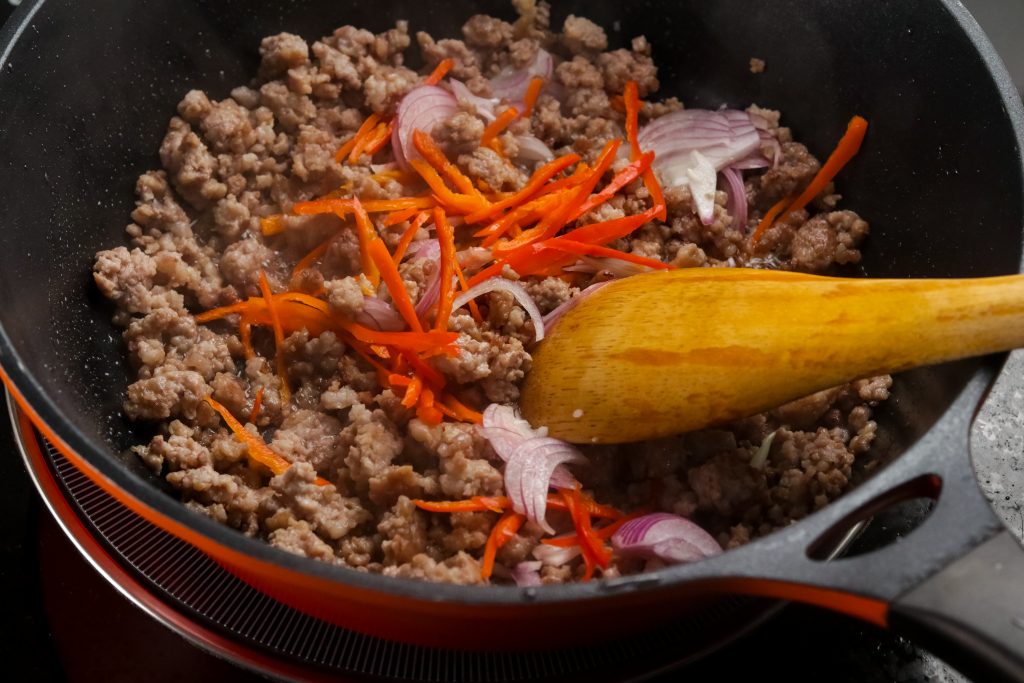 3. Add chili-blackbean paste. Stir well.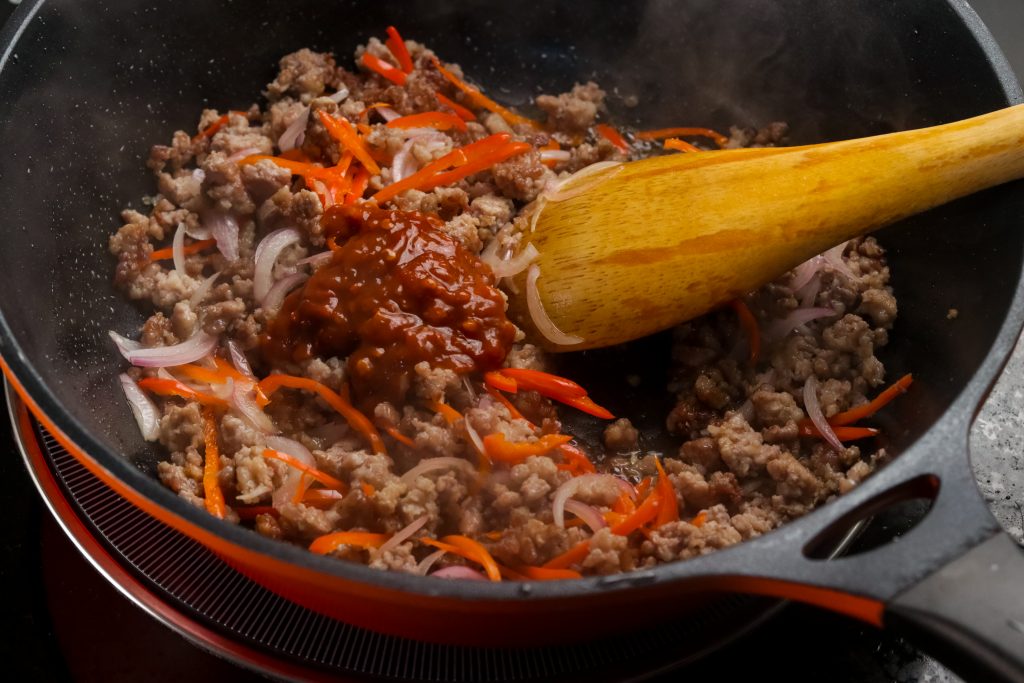 4. Add cabbage and toss for 1-2 minutes.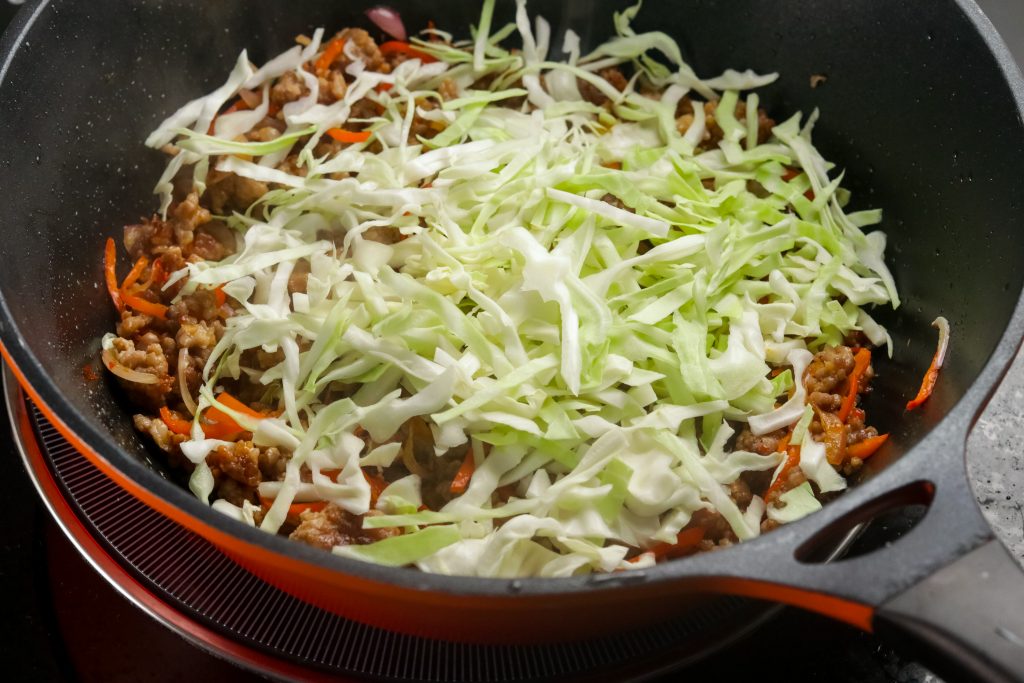 5. Serve hot.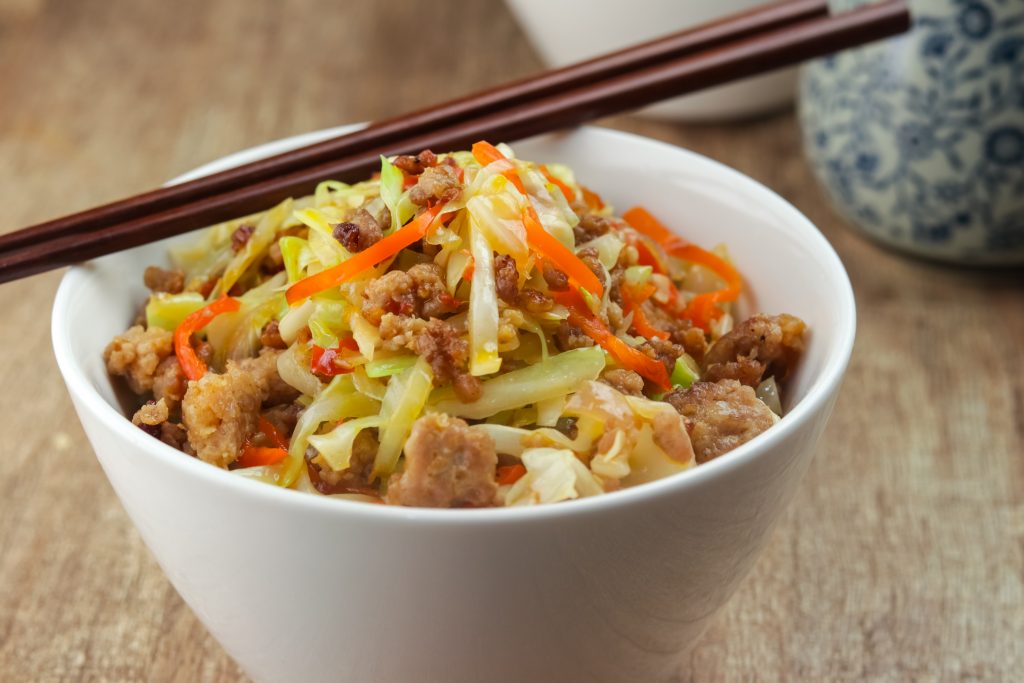 ---
Nutritional Information:
Energy – 290 kcal
Protein – 33 (49%)
Fat – 13 (39%)
Carbohydrates – 9g (12%)
Fiber – 3g
---
Watch this video on how to prepare this flavorful dish:
Follow us on Pinterest and subscribe to our YouTube channel.