Make your evenings great with this Chinese-Style Keto Cauliflower Rice.  Ingredients may be few but the taste is wonderful. Plus, it's very easy to make since you only need to combine everything and put it in the microwave. It's as easy as 1-2-3!
If you miss Chinese foods, this would be a great option for your dinner or even lunch meal. Absolutely tastes like Chinese fried rice, but keto-friendly! When you eat it, it's like you can imagine yourself dining in a Chinese restaurant. What I like about it is that even though it's low carb, it won't compromise the taste. It is loaded with flavor, satisfying and definitely scrumptious. I honestly can eat this every day!
Rice is one of the things that you must give up when starting a ketogenic diet. Fortunately, there are alternatives to rice and cauliflower is one of them. Cauliflower is one of the most popular and versatile low carb vegetables and a good source of vitamin C.
So if you're all about easy meals, you just found your match! Chinese-Style Keto Cauliflower Rice will be your new favorite quick meal!
---
Preparation time: 5 minutes
Cooking time: 3 minutes
Servings: 1
Ingredients:
100 grams Riced Cauliflower
50 grams Cooked Ham, chopped
2 tbsp Frozen Peas
1 tbsp Chopped Spring Onions
½ tsp Garlic Powder
1 tsp Oyster Sauce
1 tsp Sesame Oil
Procedure:
Stir all ingredients together in a microwave-safe bowl.
*To make a riced cauliflower, process the cauliflower florets using a food processor.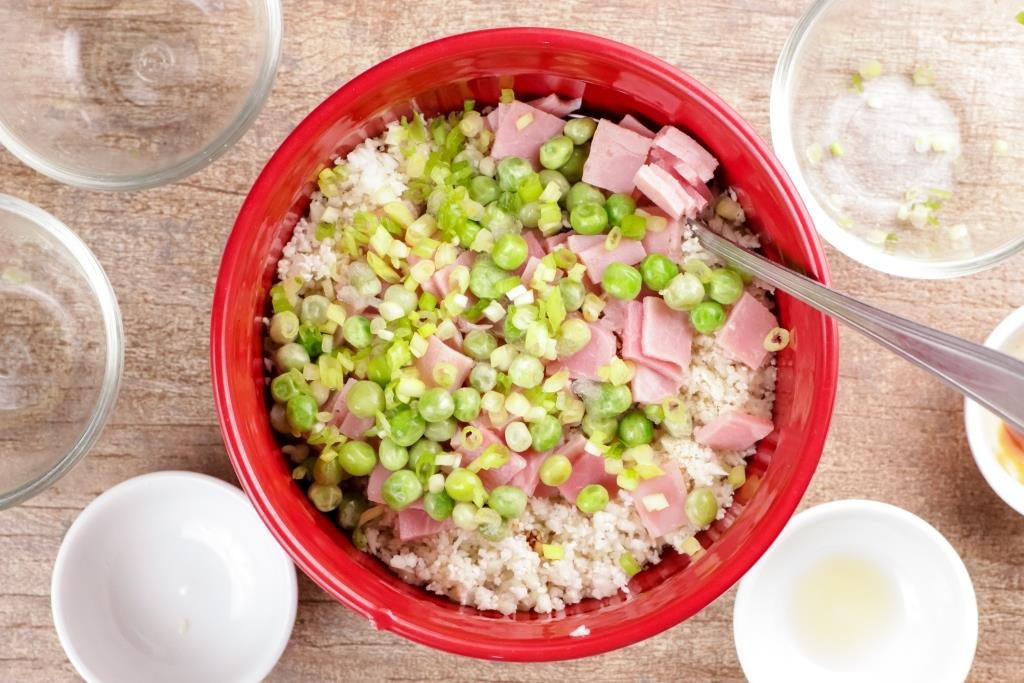 2. Cook in the microwave for about 3 minutes. Serve while still hot.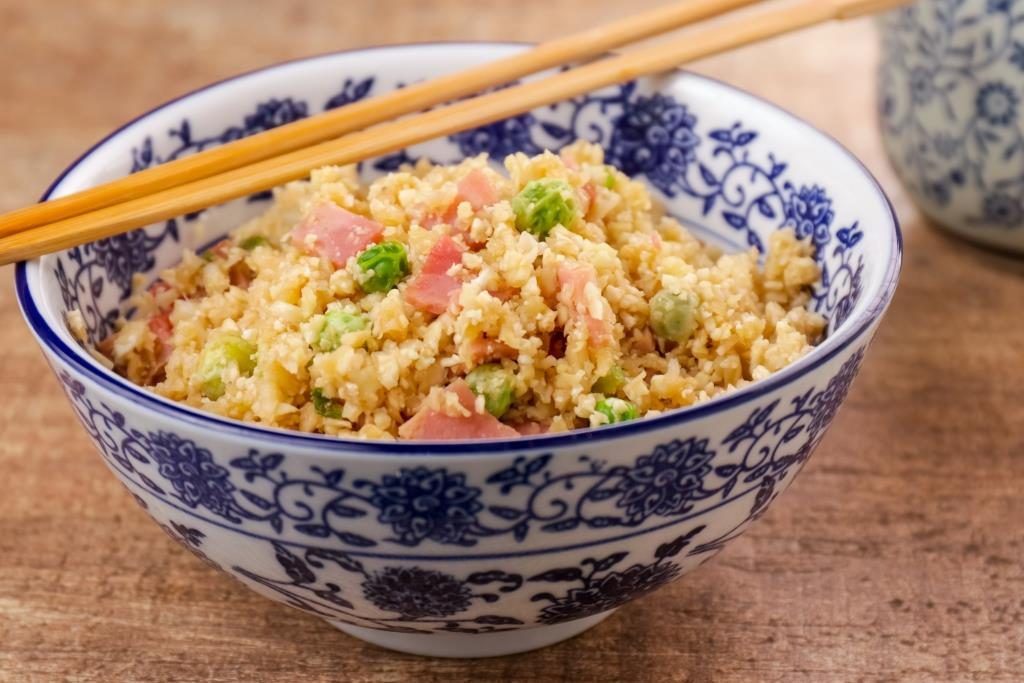 ---
Nutritional Information:
Energy – 187 kcal
Protein – 17g (36%)
Fat – 10g (46%)
Carbohydrates – 9g (19%)
Fiber – 3g
---
Watch the video on how to prepare Chinese-Style Keto Cauliflower Rice:
Follow us on Pinterest and subscribe to our YouTube channel.