Something you'll look forward to every morning is this Keto Breakfast Crepe. It uses egg as the base filled with bacon, alfalfa sprouts, and cream cheese. Wrap like a burrito for a perfect grab-and-go meal.
This recipe is one of the easiest and tastiest egg recipes you'll have. The nice thing about this kind of meal is that you have the option to incorporate your favorite keto-friendly ingredients. Very easy to stuff on different fillings. It's like you're having your classic egg and bacon breakfast, but with a twist!
Aside from the usual bacon and egg combination, we've added cream cheese, alfalfa sprouts, and mayonnaise. Putting everything together and rolling it like a burrito is absolutely the best way to put it. Even the simplest ingredients (like in this recipe) can be turned into something special and unique, you just have to be creative in doing it.
Make your mornings better with this Keto Breakfast Crepe that will surely win over your tastebuds.
---
Preparation time: 20 minutes
Servings: 1
Ingredients:
1 Tbsp olive oil
2 eggs, whisked
1 Tbsp mayonnaise
2 slices of fried bacon
¼ cup alfalfa sprouts
1 oz cream cheese, sliced
Procedure:
Prepare all the ingredients.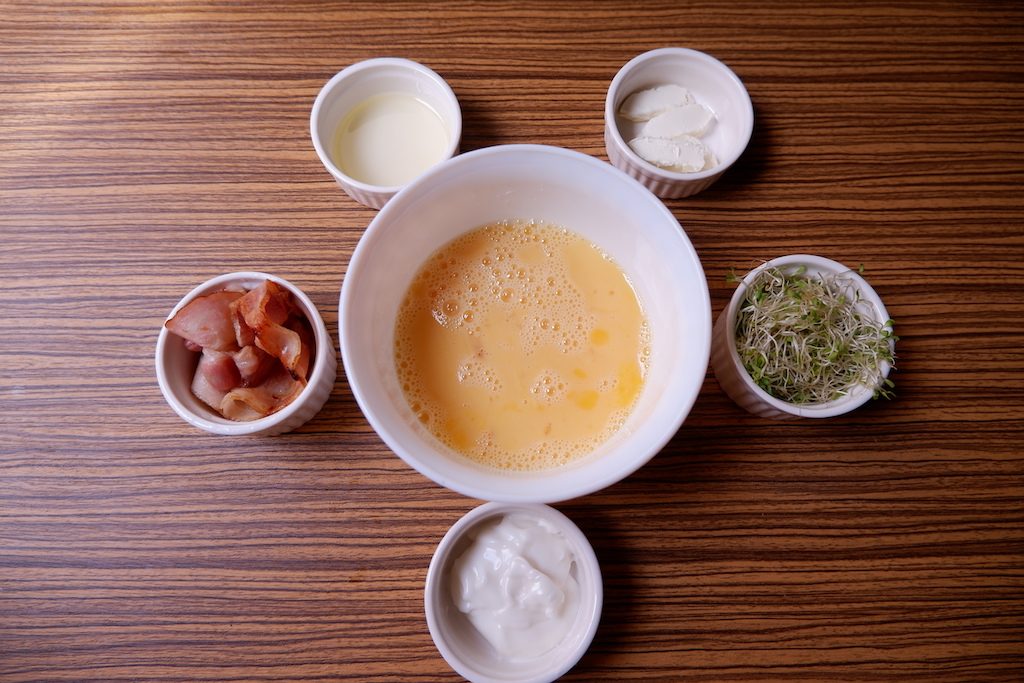 2. Heat a pan and add olive oil.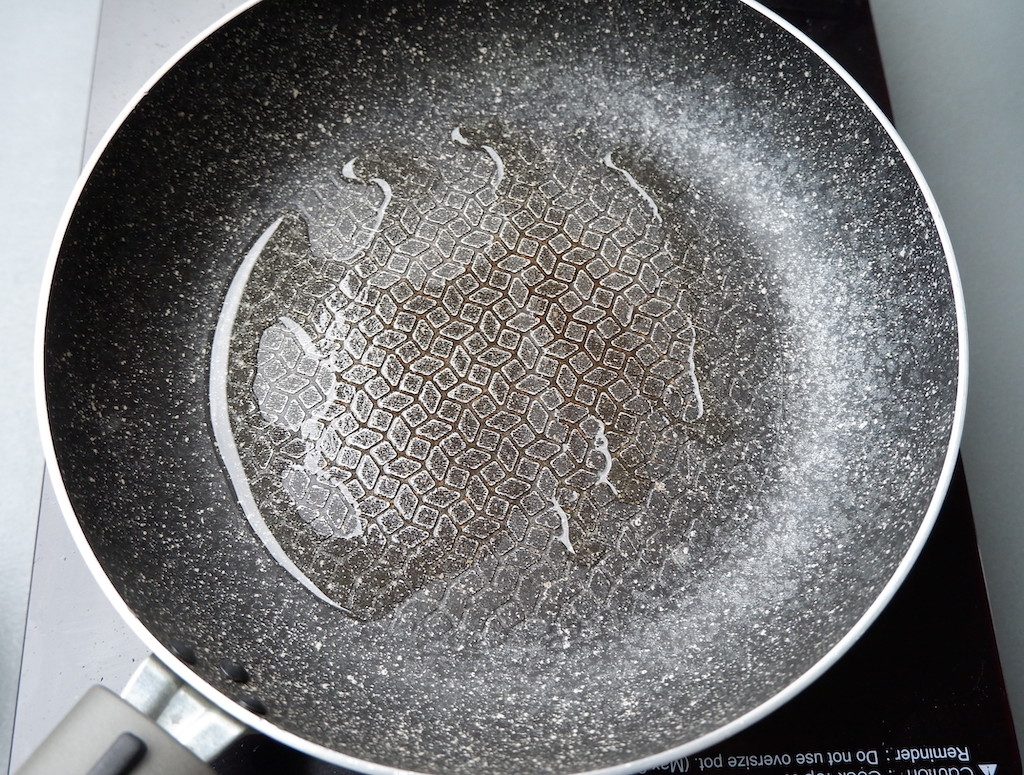 3. Add eggs and swirl the panto fully coat the entire pan.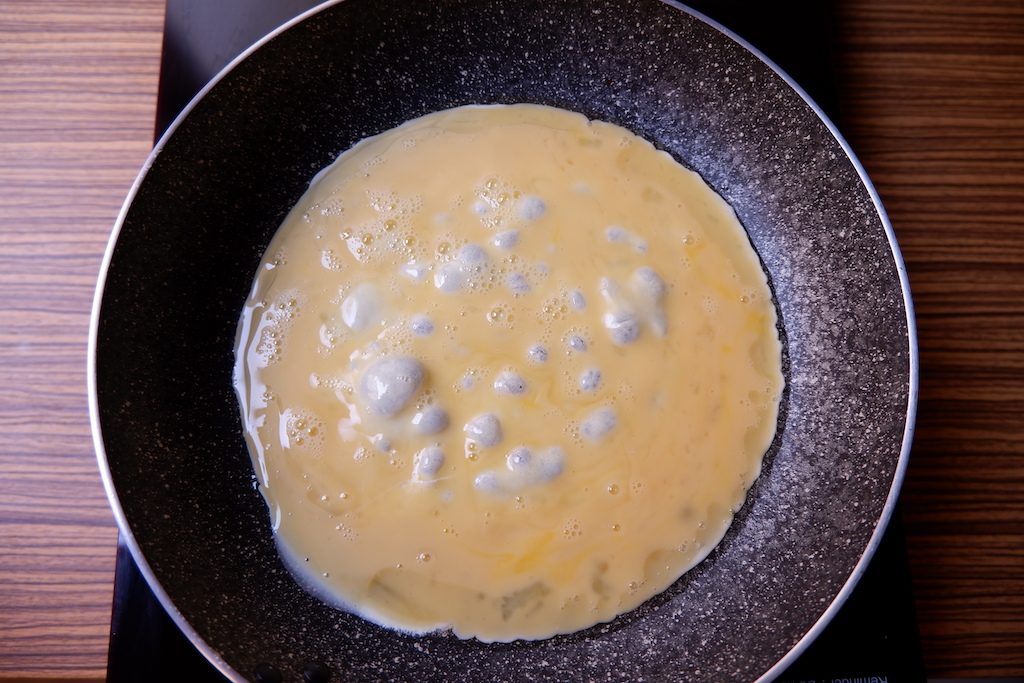 4. Cover it.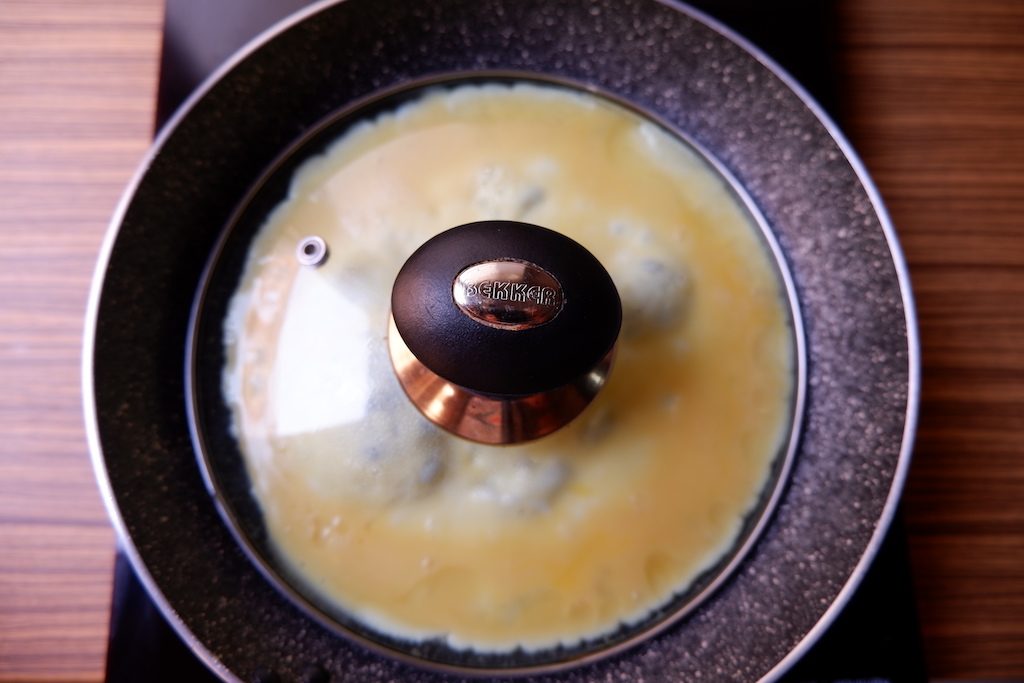 5. Uncover if the eggs are settled already.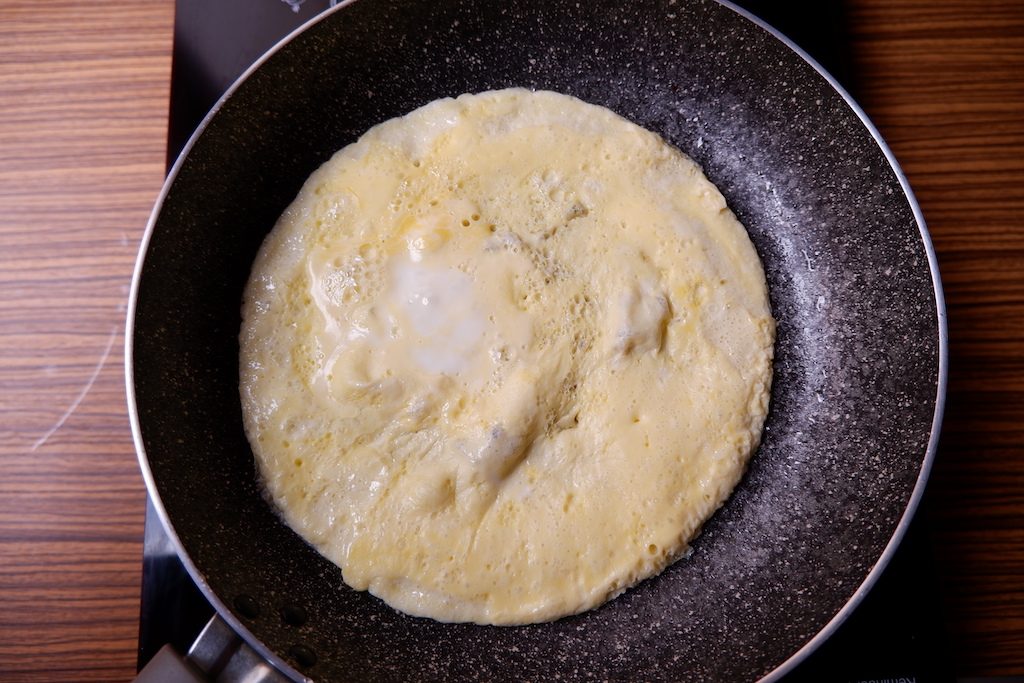 6. Place on a chopping board and prepare the toppings.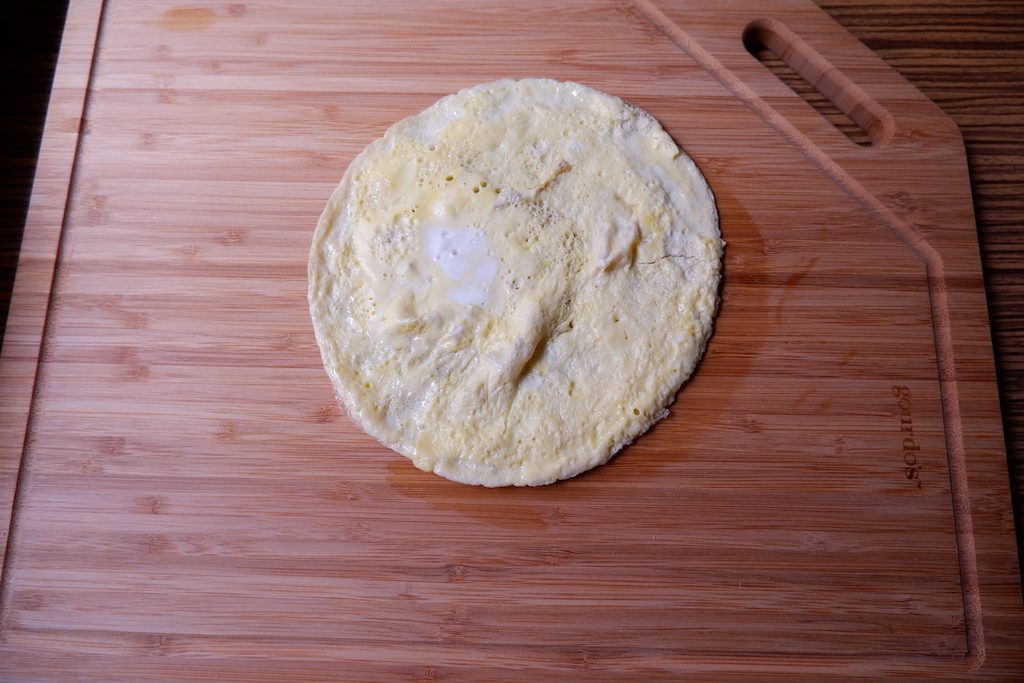 7. Spread mayonnaise at the bottom part of the crepe.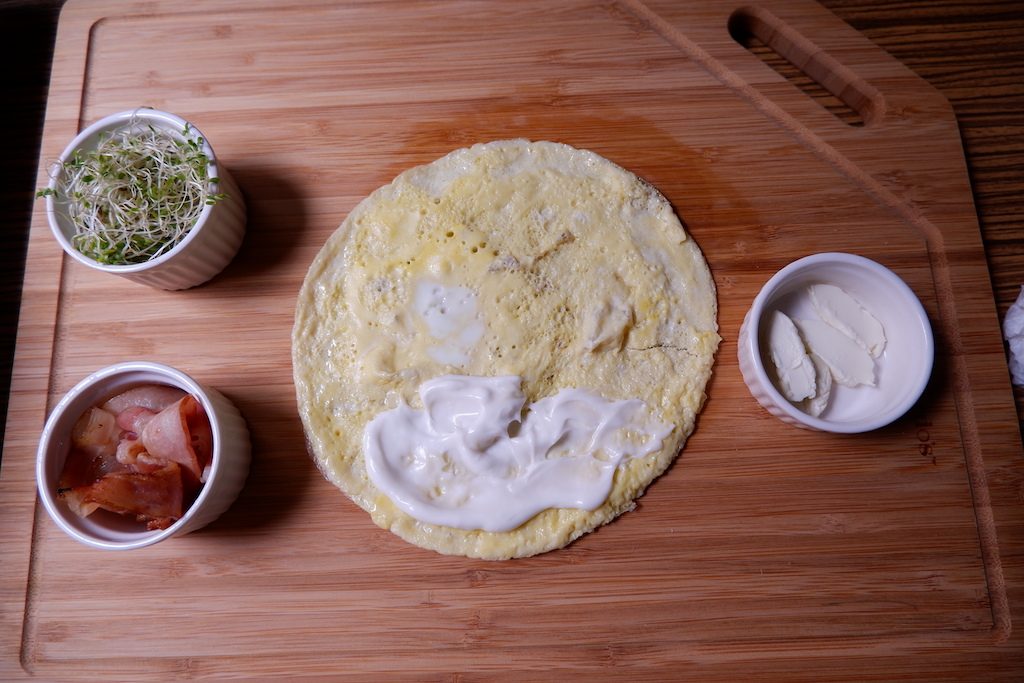 8. Add fried bacon.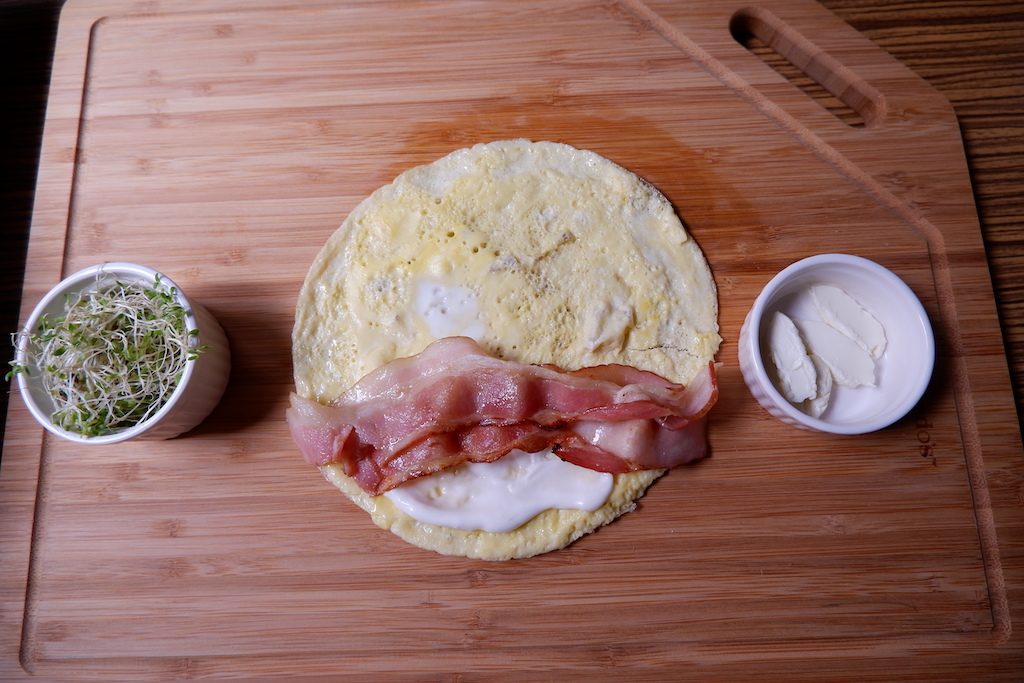 9. Add alfalfa sprouts.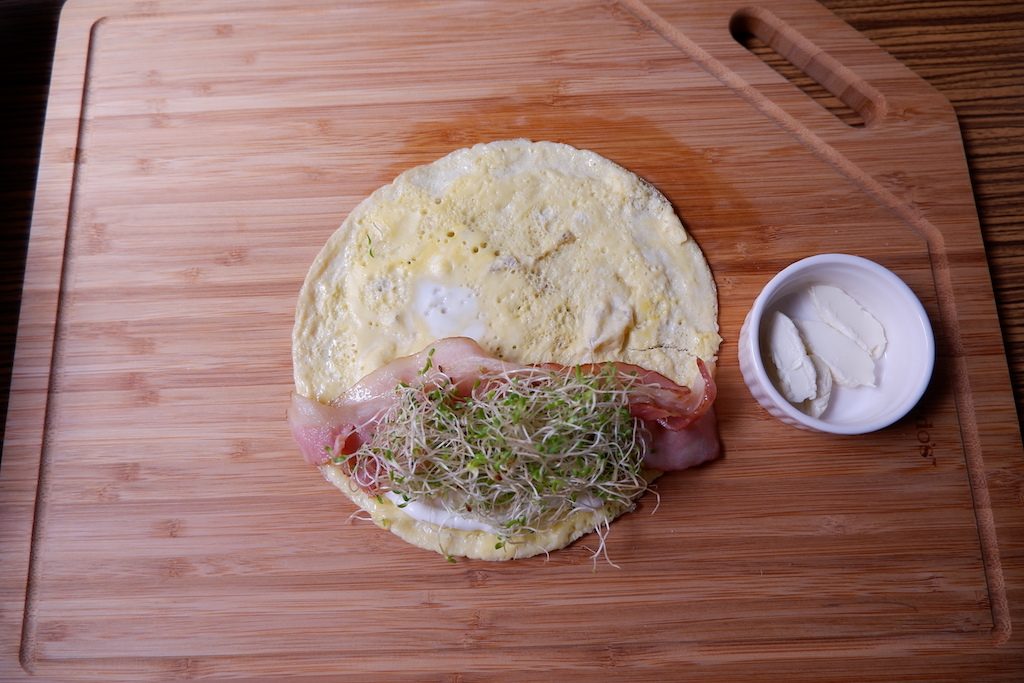 10. Lastly, add cream cheese slices.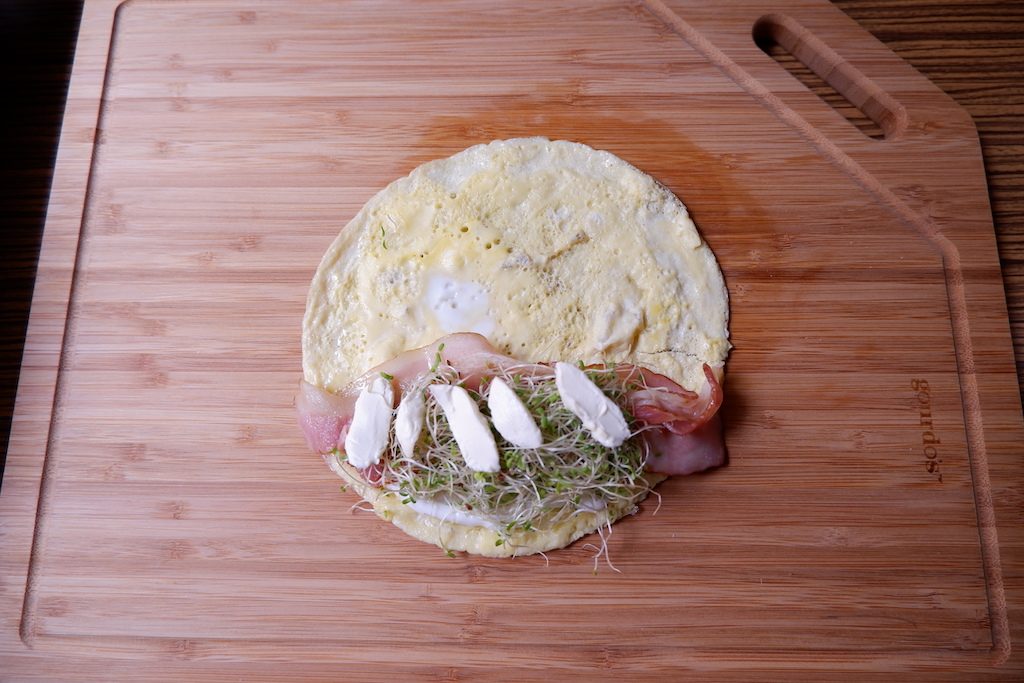 11. Carefully wrap it like a burrito.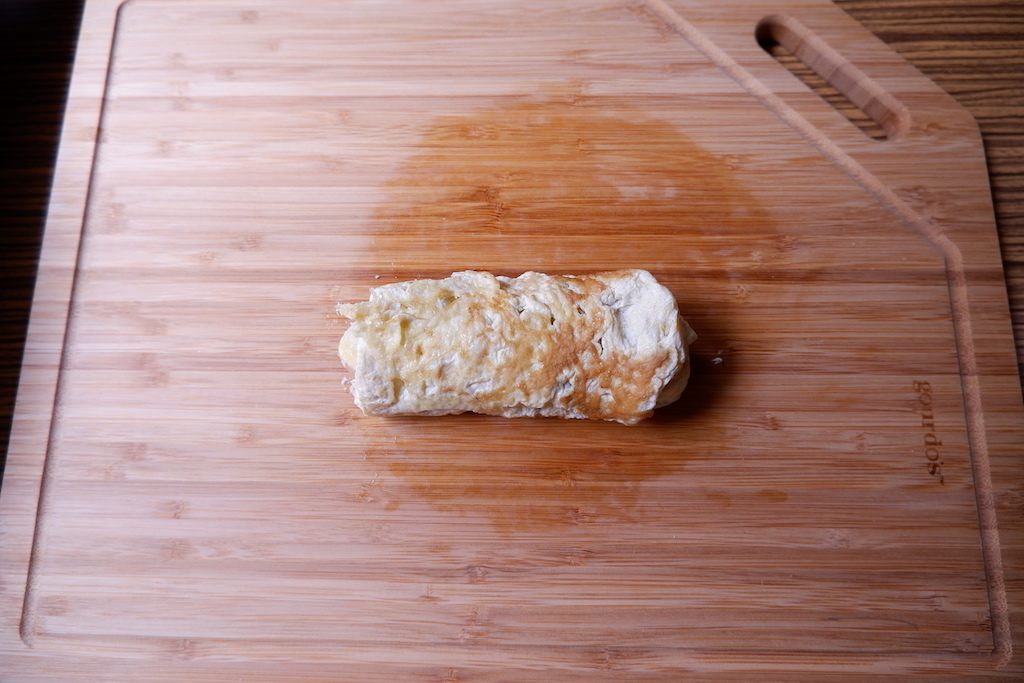 12. Cut it into two. Serve while still hot.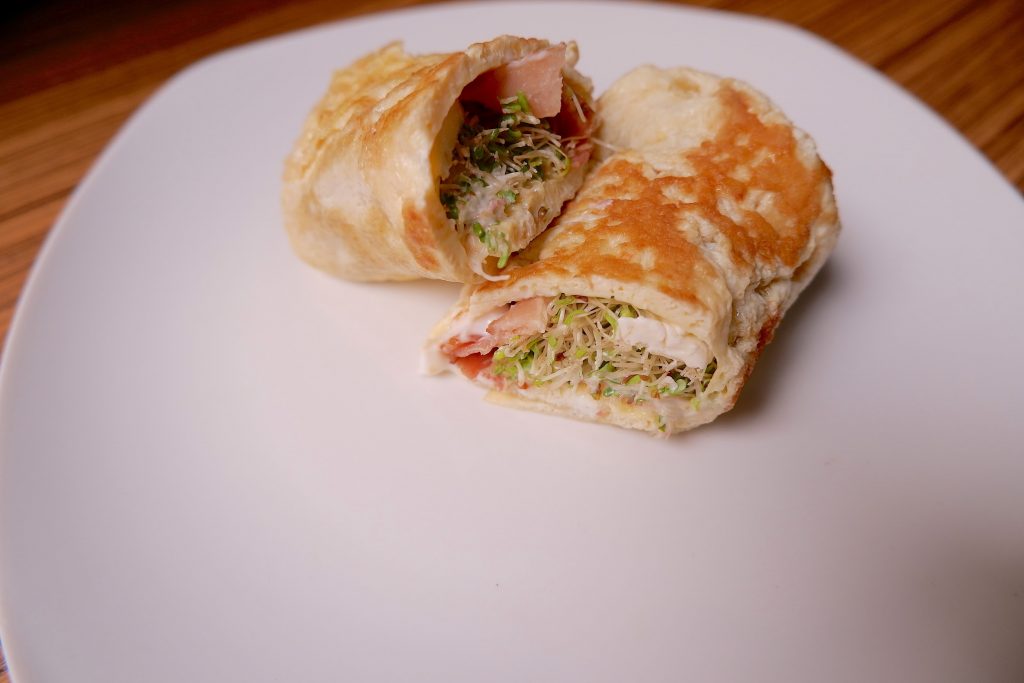 ---
Nutritional Information:
Energy – 556.1 kcal
Protein – 20.8g
Fat – 51.3g
Carbohydrates – 2.8g
---
Watch the video on how to prepare Keto Breakfast Crepe:
Follow us on Pinterest and subscribe to our YouTube channel.