Caprese salad is always a great choice for a light and refreshing meal. But when you want to serve it for a keto diet you should make a different combination. Here is the best Caprese salad platter that you will enjoy.
This simple platter is easy to prepare. Layer beautifully the tomatoes and mozzarella, placing each on top of the other. Add lettuce leaves that have been seasoned with salt and olive oil. Place the turkey and cucumber, layering it nicely as well. This platter can actually be served at parties. Instead of using a few quantities, you can serve in batches in a large platter.
Definitely a colorful dish that looks amazing and embraces natural beauty. Very healthy too so it's a winner meal when it comes to keto!
---
Preparation time: 5 minutes
Servings: 1
Ingredients:
3 Tomato slices
3 Mozzarella slices
2 oz. Cucumber, cut into sticks
4 Turkey deli thin slices
2 cups Lettuce, torn
3 tsp. Olive oil
Salt
Procedure:
Layer the tomatoes and mozzarella. Place one tomato on a plate top with a mozzarella slice and repeat. Add the lettuce and season with salt and olive oil.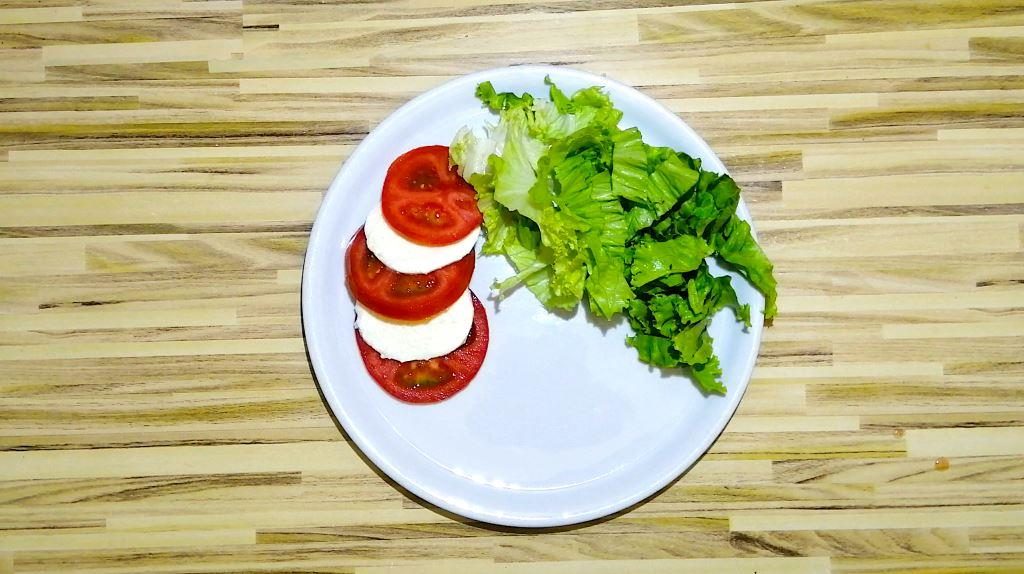 2. Layer the turkey deli and the cucumber sticks.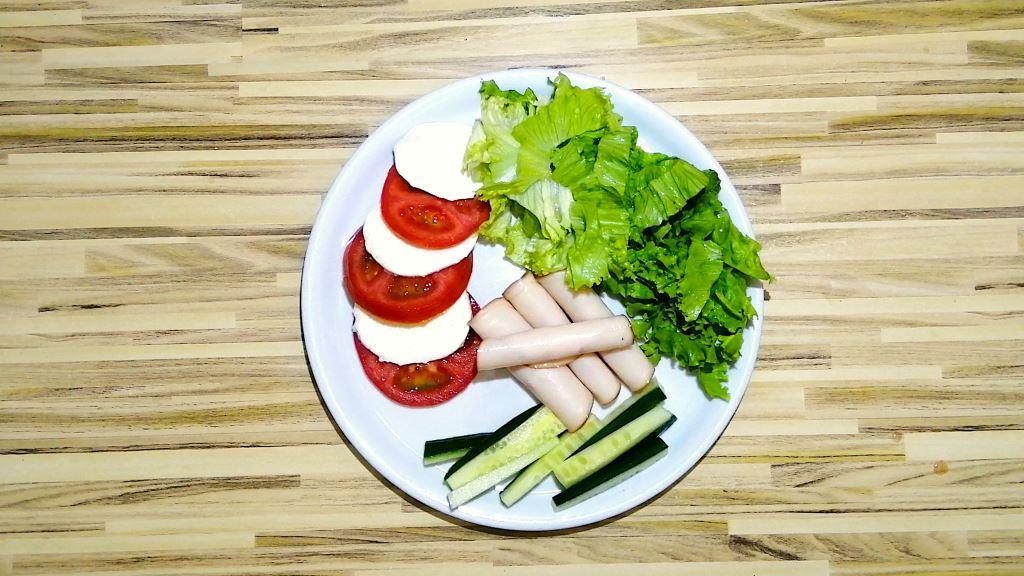 3. Serve and enjoy!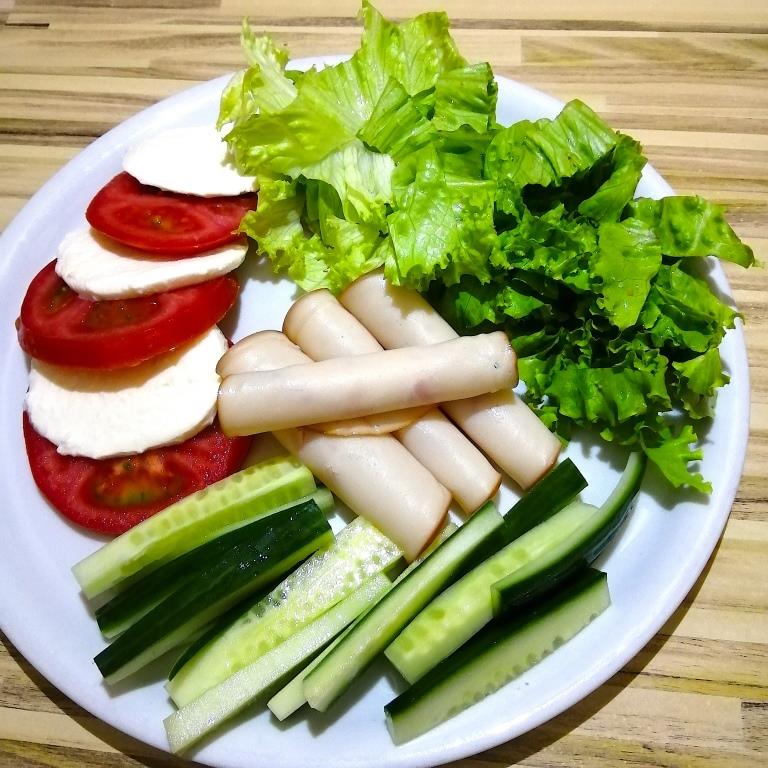 ---
Nutritional Information:
Energy – 347.2 kcal
Protein – 24.8g
Fat – 24.4g
Carbohydrates – 7.1g
---
Watch the video on how to prepare Caprese Salad Platter:
Follow us on Pinterest and subscribe to our YouTube channel.